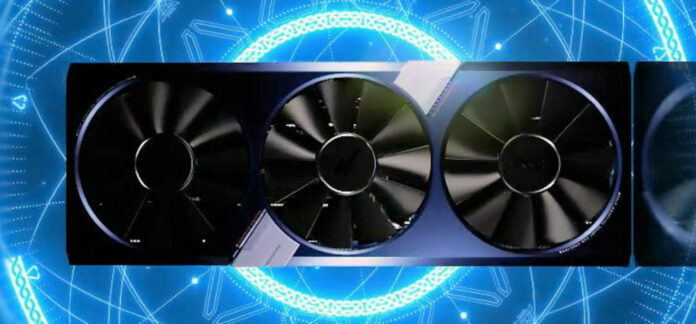 Intel board partners are due to launch custom Arc A7 series graphics cards tomorrow featuring dual- and triple-fan variants powered by two eight-pin power connectors.
Alongside Gunnir confirming the arrival of its custom Arc models via Weibo, our friends at Videocardz managed to snag some information about ASRock offerings which will also launch tomorrow.
Starting with ASRock, we have at least two models to choose from. The first, called Arc A770 Phantom Gaming OC, has a triple-fan design featuring a large heatsink cooled by what looks like 90mm fans capable of turning off entirely at low load. If previous Phantom Gaming OC designs are anything to do by, we could see five direct touch heatpipes feeding off the GPU. The card is RGB-lit via a bunch of LED strips plus the centre fan, the colour of which can be synchronised with ASRock motherboards.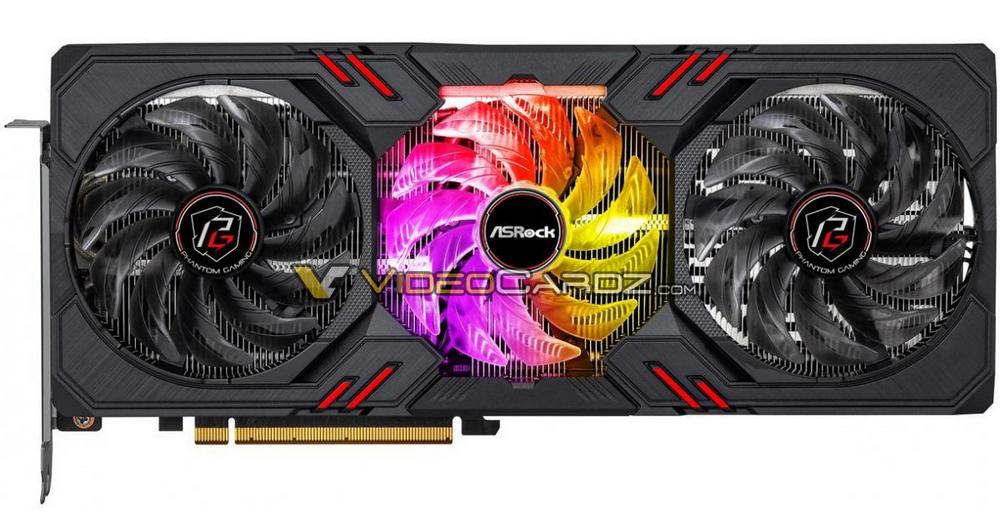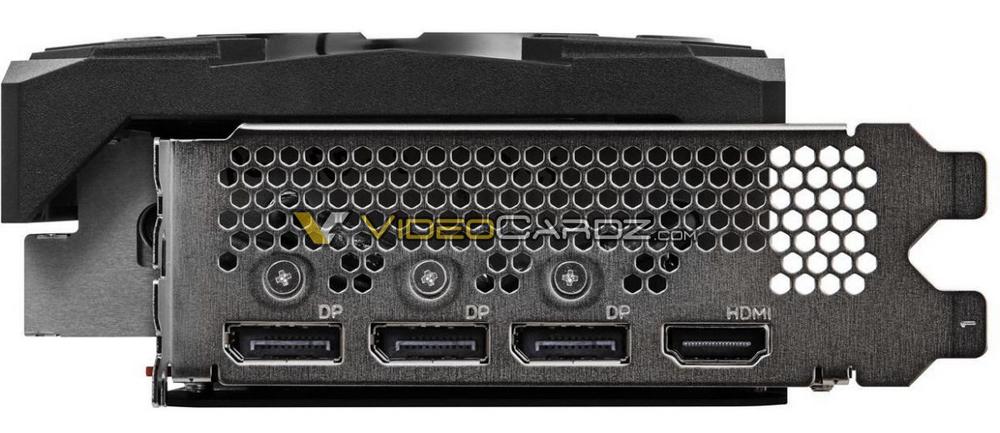 The second, dubbed Arc A750 Challenger OC, looks less flashy dropping the RGB and keeping only two fans. The card is however tagged as OC, indicating at least a bit of extra frequency compared to Intel base specs. Whether this OC is big enough to provide any meaningful performance uplifts is yet to be seen.

Next on the list, we have Gunnir, one of the first brands to have officially announced custom Intel cards. Here we find once more, a triple-fan design resembling that of a Radeon VII, albeit in blue. This is one of the best-looking custom Arc cards if you ask me, albeit not as unique as Acer's A770 Predator BiFrost hybrid cooler.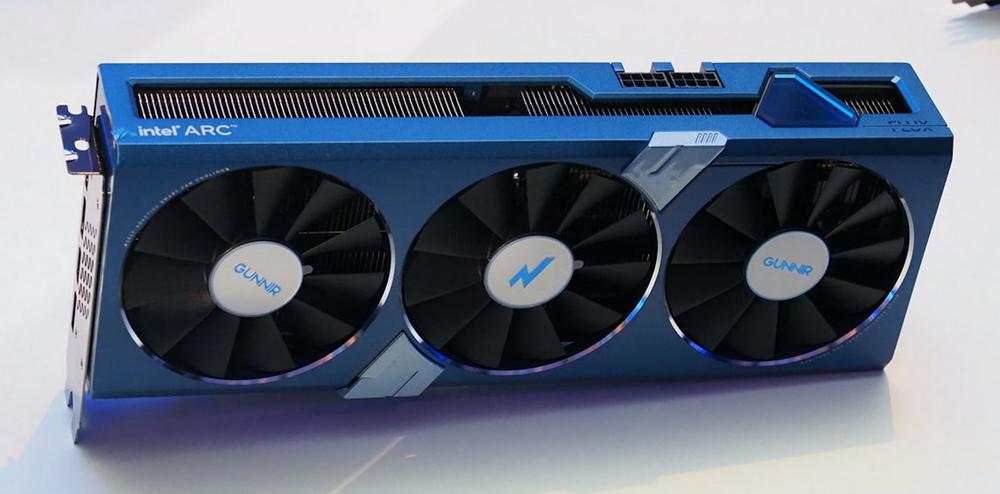 All these cards seem to be around 2 to 2.5-slot in size, with dual eight-pin power connectors instead of Intel's default eight-plus-six configuration. They are based on Intel's ACM-G10 GPU with 32 Xe-Cores (A770) or 28 Xe-Cores (A750), and 21.7 billion transistors spread over a 406mm² die.
According to recent reviews, Arc A770 delivers performance roughly comparable to Nvidia's RTX 3060 or AMD's Radeon RX 6600 XT graphics cards in certain scenarios.
Intel plans to launch both the reference and custom designs at the same time tomorrow, October 12, which also happens to be the launch date for custom RTX 4090 graphics cards. Official (MSRP) pricing was set to $329 for the A770 8GB variant and $349 for the A770 16GB Limited Edition. In Europe, the latter has already sold out at German retailers.