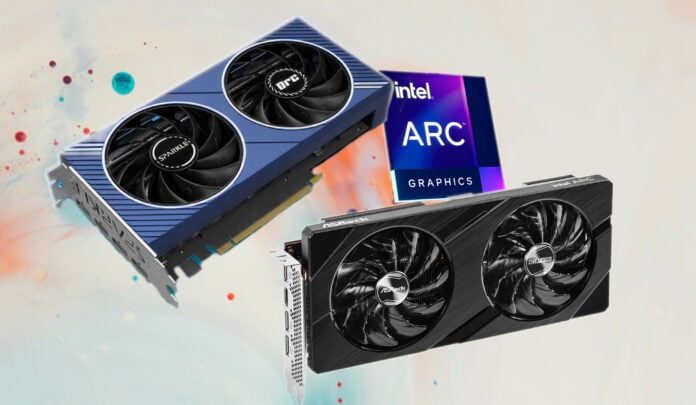 Intel Arc A580 graphics cards have been spotted in the wild, and you'd be hard pressed to tell them apart from the best graphics cards. This is all thanks to models from ASRock and Sparkle featuring basic dual-fan and dual-slot designs.
Announced about a year ago alongside siblings – the A770, A750, and A380 GPUs – Intel's A580 is the only one yet to see the light of day. Packing 24 Xe-Cores, 24 Ray Tracing Units, and 384 XMX Engines clocked at 1,700MHz, this GPU is accompanied by no less than 8GB of 16Gbps GDDR6 on a 256-bit bus delivering a hefty 512GB/s bandwidth, potentially making it one of the cheapest 8GB cards from current generation.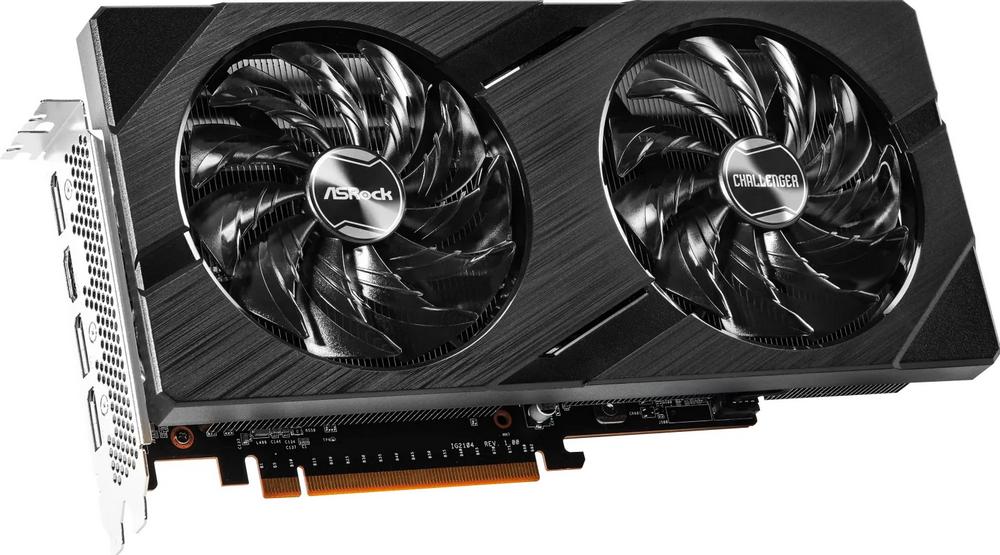 Discovered on the Geizhals price-comparison site, the A580 is expected to connect via a full-size PCIe 4.0×16 slot, with ASRock's Arc A580 Challenger OC boasting up to a 2,000MHz GPU clock, thus offering higher performance than reference models. Sparkle's A580 Orc, on the other hand, rocks the brand's iconic blue shroud which is also found on triple-fan graphics cards, though it doesn't come with any frequency claims. Looking at its cooler, the GPU should also be able to reach 2GHz.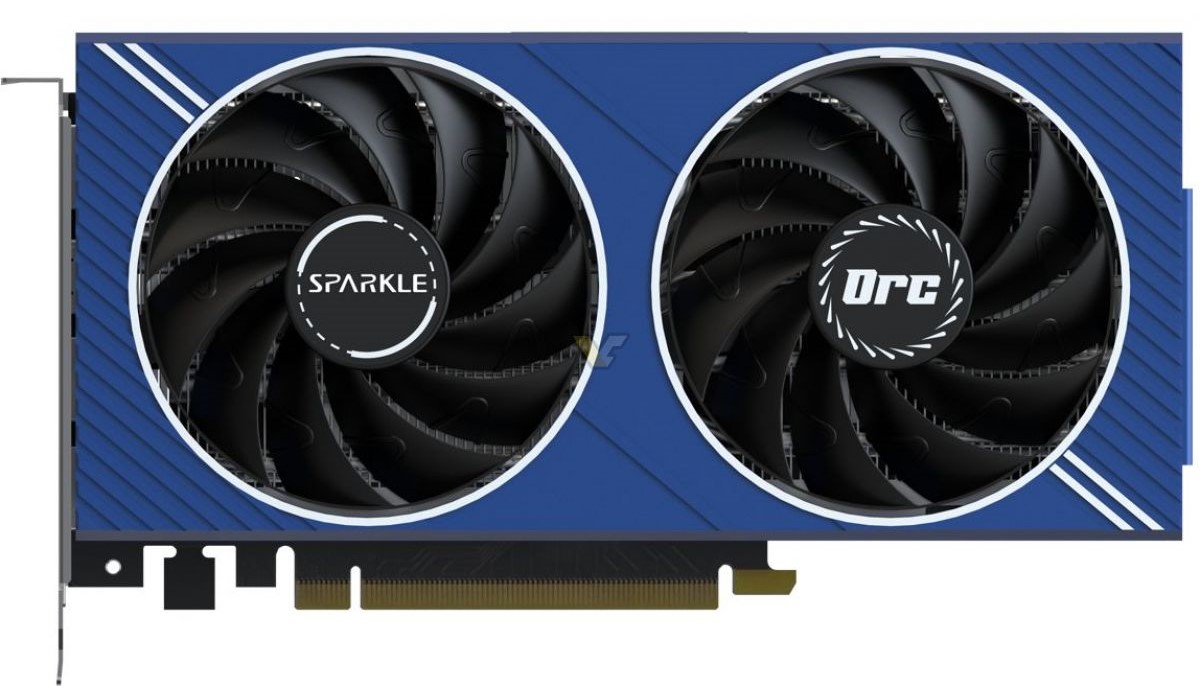 Both cards are cooled by a dual-slot and dual-fan cooler, which probably includes some basic RGB-lit logos, powered via two 8-pin connectors, with the A580 Challenger OC rated for a 175W TDP. Both seemingly pack three DisplayPort plus one HDMI video output.
Even though 175W is reasonable compared to 300W+ beasts, at a similar consumption we find the RTX 4060 Ti, offering much higher performance, and beating the flagship A770 GPU by about 20 per cent. This means the only saving grace for Intel GPUs is the price tag, which, to be fair, needs to be lower to entice buyers to go with Team Blue, before all driver problems are sorted out.
As this GPU is yet to be officially launched, we still don't know target pricing. That said, for it to be competitive, these A580 cards shouldn't ask for more than $185.