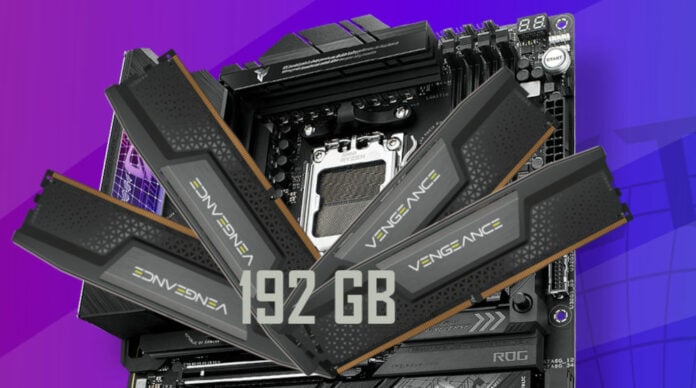 Asus has unveiled upcoming support for 24GB and 48GB DDR5 modules on its AM5 boards via a forum post by its Tech Marketing Manager HQ.
While Intel has already has high-density memory compatibility on many motherboards, AMD's AM5 implementation has yet to be released. Enter Asus, which reveals that the X670E-E motherboard is capable of booting with the maximum possible amount of 192GB using the latest Agesa BIOS update, as shown in the picture below. The announcement adds that, hopefully, it won't be long before the public gets access.
Obviously, booting to Windows is a thing, while running load-inducing software is another. But seeing how things went for Team Blue, we are confident that Zen 4 owners shouldn't have any major hiccups in adopting these new module capacities.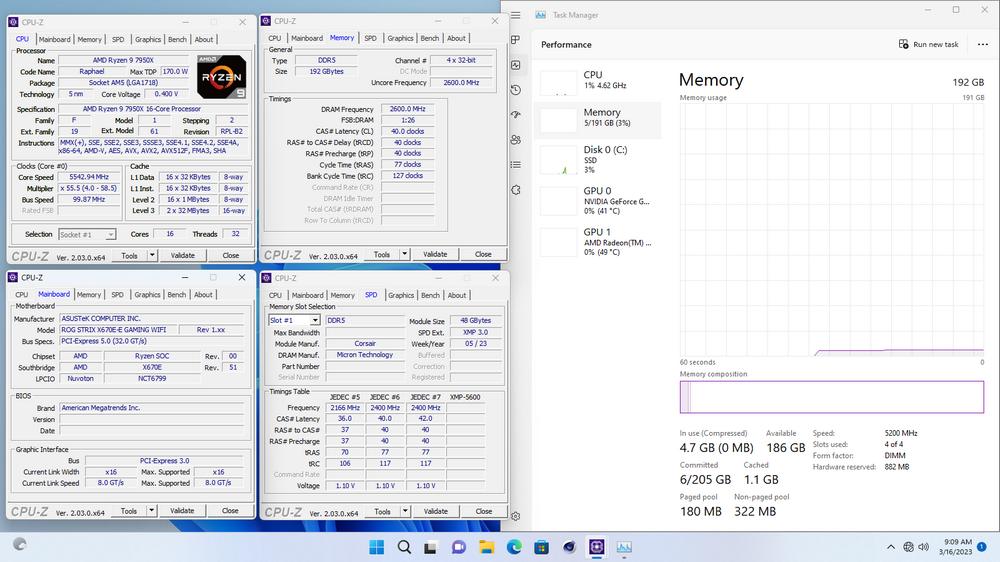 Testing was done on an Asus ROG Strix X670E-E Gaming WiFi motherboard coupled to AMD's Ryzen 9 7950X CPU and four 48GB DDR5 modules from Corsair featuring Micron chips clocked at 5,200MT/s. Timings seem to have been left at JEDEC's default 40-40-40-77.
And don't underestimate these speeds, since populating all four DIMMs has a tendency to be very finicky when it comes to high frequencies. In other words, 5,200MT/s is fairly good for 192GB of memory. Plus, with brands already announcing super-fast 8,000MT/s 24GB modules, it's just a matter of time until we start getting 192GB of DDR5 running at insane speeds.
Personally, I'm already eyeing a little upgrade to 2x48GB of DDR5-6000 (or faster) memory when upgrading the CPU to a new generation.