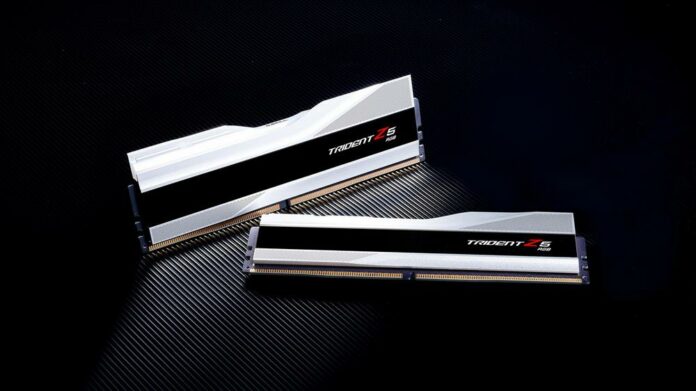 G.Skill has announced a DDR5-8000 CL38 48GB memory kit comprising dual 24GB modules delivering high performance and capacity for enthusiast builds.
Not to be confused with G.Skill's existing DDR5-8000 memory, which is available in 16GB modules, the new Trident Z5 kit uses a newfound 24GB module size that allows up to 96GB of memory on a four-DIMM motherboard. You've seen such solutions before, of course, yet G.Skill naturally offers much higher frequencies than most competitors, and we imagine 48GB modules won't be far behind.
Geared for speed, the new Trident Z5 comes operates at 8,000MT/s with decent 38-48-48-127 timings. The operating voltage is unspecified, though for most users it shouldn't matter since the base specs are already fast enough, so OC is not needed.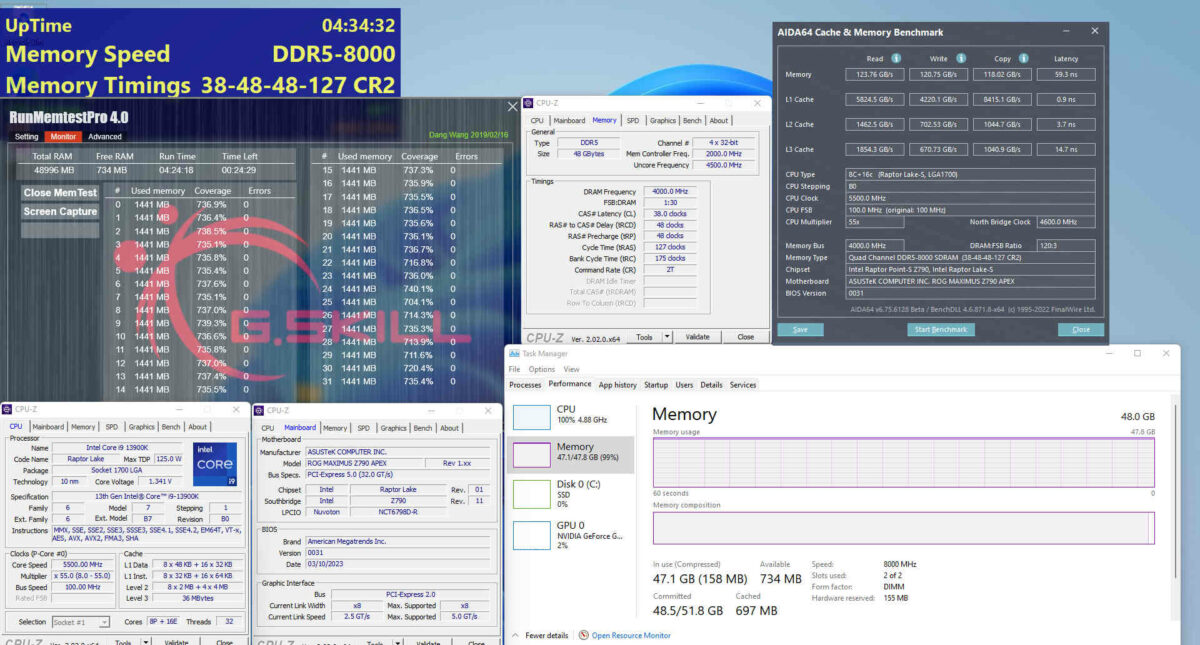 As has become customary for validation, G.Skill went with its trusty Asus ROG Maximus Z790 Apex motherboard and Intel Core i9-13900K processor combo, reaching 123.76GB/s read, 120.75GB/s write, as well as 118.02GB/s copy speeds at 59.3ns latency in AIDA64's memory benchmark.
In terms of compatibility, these kits are already verified for Intel's 600 and 700 chipset-based motherboards supporting 12th and 13th Gen Core CPUs. AMD, however, is yet to release its AGESA 1.0.0.7 BIOS update which is rumoured to initiate support for these non-binary memory capacities, as manufacturers often refer to them.
Finally, this new memory kit includes Intel XMP 3.0 profiles to reach its advertised speed with one click, and will start rolling out to G. Skill's worldwide distribution partners from April 2023. Pricing is yet to be determined, but given the frequency and capacity, don't expect it to come cheap.