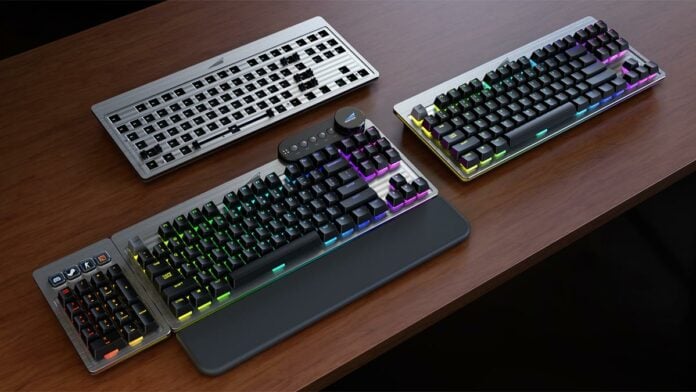 Peripheral manufacturer Mountain, best known for its Everest range of mechanical keyboards, has been acquired by Listan Group for an undisclosed fee to become its third wholly-owned subsidiary alongside ever-popular be quiet! and Xilence brands.
The German holdings company has mainly focused on PC hardware components centred around a premium repertoire of PC cases, power supplies, case fans and coolers.
Listan's expansion into other markets mirrors the growth of competitors such as Corsair, Razer, and Cooler Master, who originally had a singular focus and have successfully expanded into multiple product categories.
Stanislav Minkin, CEO of Listan commented on the acquisition by stating "the peripheral market has above-average growth potential in gaming, streaming and content creation. Mountain has only been in the market for two years, but has seen tremendous success with its products in a very short period of time."
"In addition, it has an impressive roadmap of new products that are sure to make a big impact. With Mountain in our ranks, we can confidently target our next goals," added Minkin.
Furthermore, Tobias Brinkmann, CEO of Mountain, reckons "the joint focus on innovative, high quality product design makes Mountain a perfect fit for Listan and I am convinced that our joint strategies will enhance our strong market positioning and lead to more great products for our customers."
Mountain has already won multiple design awards for its peripherals, while be quiet! has seen tremendous growth for PSUs, premium cases and cooling products, not forgetting to mention Xilence's big presence in Germany for its budget-friendly components. With the consolidation of three well-respected German brands, Listan has positioned itself as a major player in PC hardware for years to come.