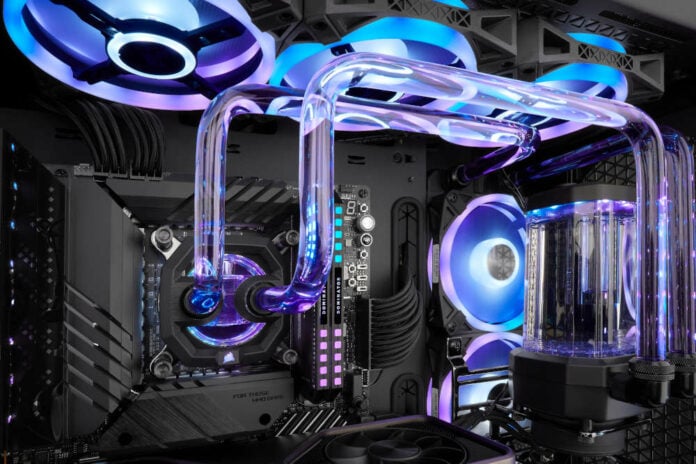 Corsair has launched new hardline CPU custom cooling kits, including every bit needed for newcomers to create a fully functional loop.
Dubbed iCue XH303i RGB Pro and XH305i RGB Pro, they each come in a choice of black or white themes. Key differences include the pump/reservoir combo, which changes from a compact XD3 RGB on the former to an XD5 RGB on the latter, and while the XH303i comes with three SP120 RGB Elite fans, the XH305i switches them up for a trio of QL120 RGB fans. All other parts are identical.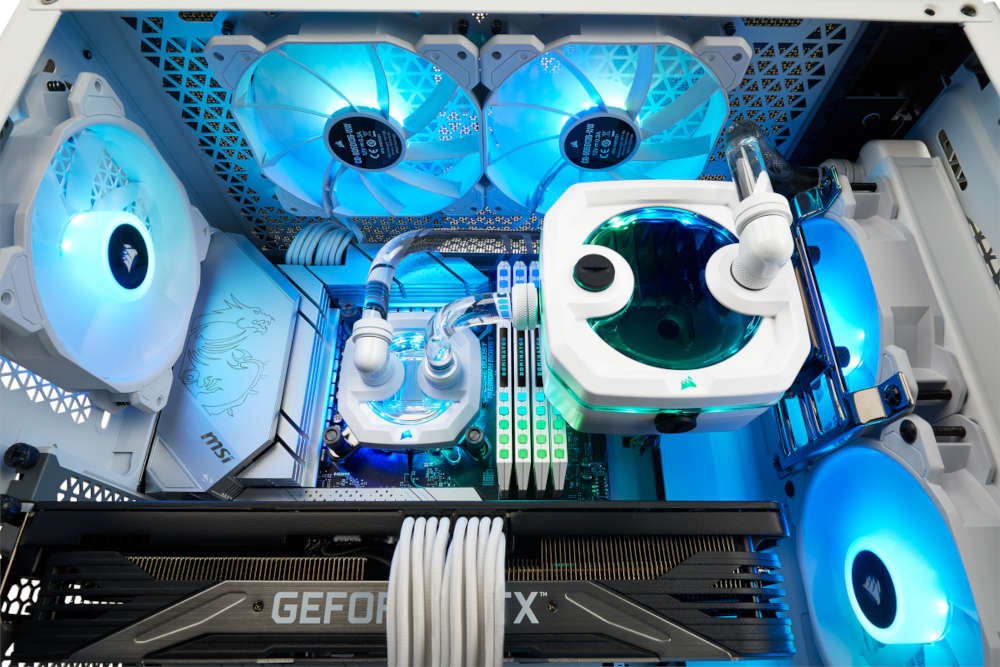 Every piece needed in a custom cooling loop is provided inside these kits. The highlights include an XC7 RGB Pro CPU water block compatible with Intel LGA 1700/1200 and AMD AM4 sockets, an XR5 360 radiator, 1L of pre-mixed XL8 clear coolant, 3m of XT hardline 10/14mm tubing, eight hardline 14mm black fittings, two 90° black rotary adapters, and a 250ml filling bottle. Not to forget the pump/radiator combos mentioned earlier, plus an XT hardline bending kit.
The building process is streamlined enough to give confidence to those who want to dip their toes in custom water cooling. Making breathtaking bends and lighting them as you see fit is made possible via the iCue Commander Pro and RGB fan LED hub, also included in the box.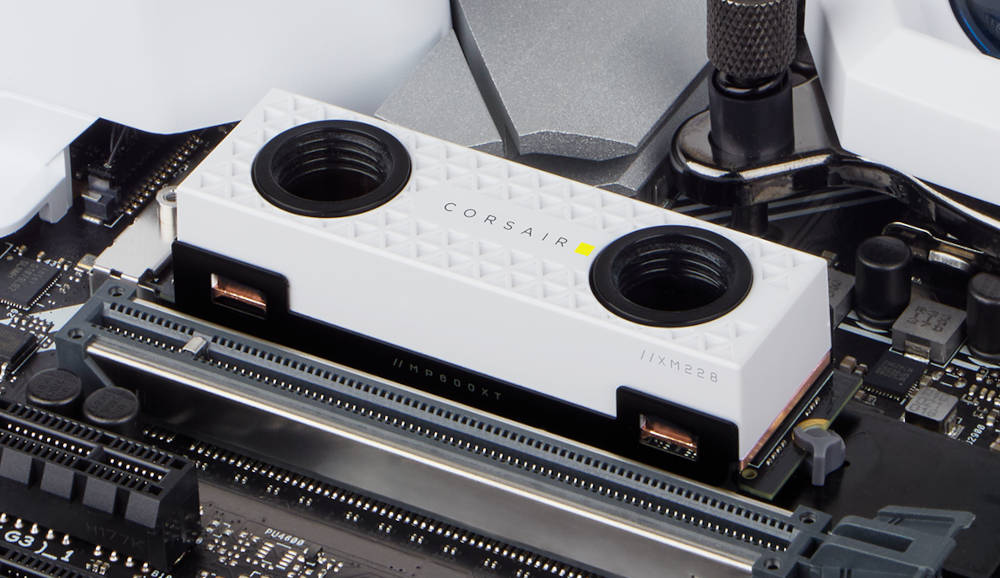 So, which one should you take? If you have a compact build then the XH303i RGB Pro is more suited for you, otherwise, go with the XH305i RGB Pro. That big reservoir could make your life easier.
Before closing, we would like to quickly mention the new addition of a white Hydro X series XM2 water block for cooling M.2 2280 SSDs (sold separately). Definitely handy on those hot upcoming SSDs.
Available now, the XH303i RGB Pro and XH305i RGB Pro retail for £459.99 and £559.99 respectively, and have a two-year warranty. The XM2 water block will set you back £34.99 and is covered by a three-year warranty.