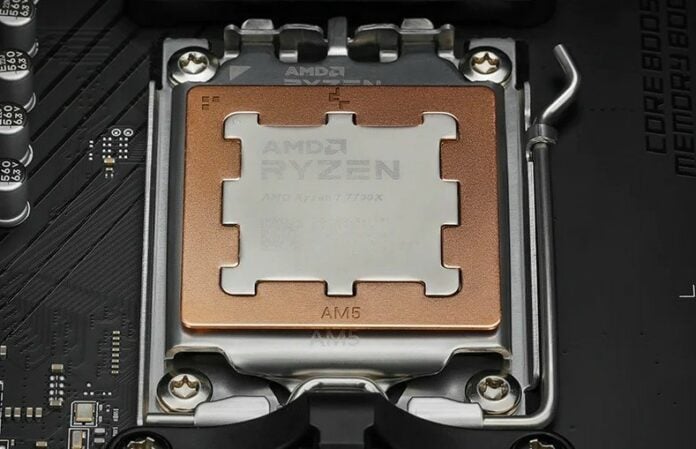 DeepCool has announced its own AM5 Thermal Paste Guard to help stop paste from oozing between the cutouts on Ryzen 7000 CPUs.
Shaped like AMD's Ryzen 7000 octopus IHS and made from 99.95 per cent copper, the Thermal Paste Guard fits nicely between the 'feet' and helps prevent thermal paste slipping into all those nooks and crannies and making a right old mess.
DeepCool's offering is similar to Noctua's NA-TPG1 but made from copper instead of plastic, which I must say looks much nicer. That said, at this rate, some may choose to go one step further and purchase Thermalright's AM5 socket frame which entirely replaces the original ILM (Independent Loading Mechanism). The product comes with a spatula for application and a cleaning sheet too.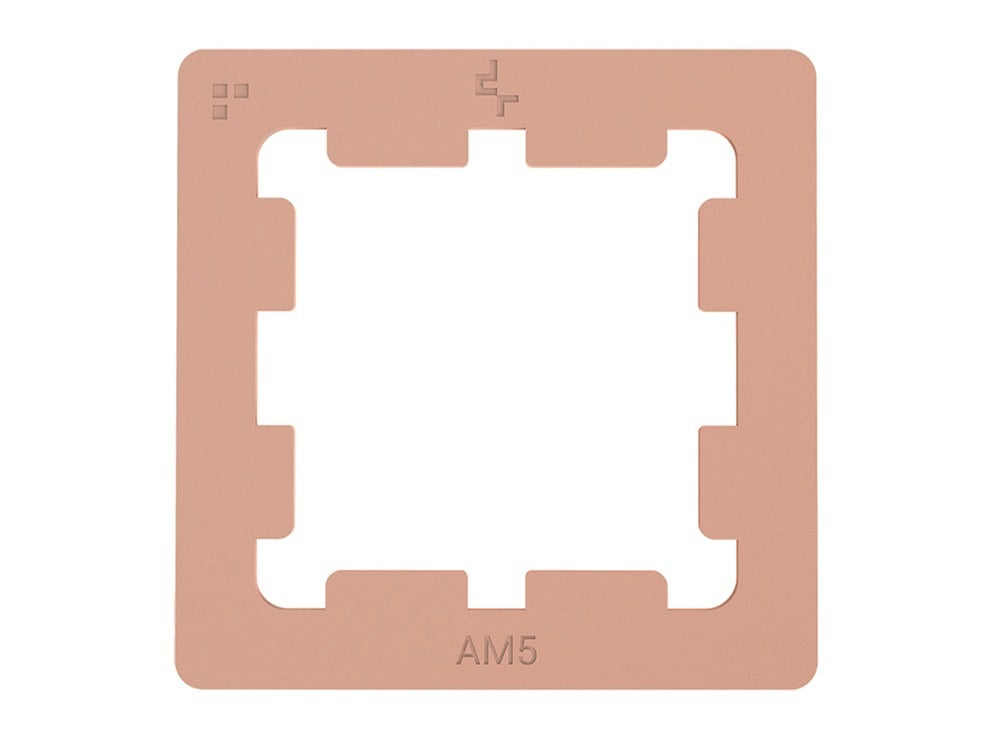 If you are worried about the copper causing a short circuit by contacting the CPU SMDs, DeepCool reckons there's no need to fret, since the frame sits on top of the motherboard's original ILM away from any electrical components. The only issue could arise when installing or removing the frame while the motherboard is sitting vertically, potentially causing said frame to drop on top of a graphics card and dent its shiny back plate – you have been warned.
DeepCool's AM5 Thermal Paste Guard is expected to arrive first in Japan on August 25, priced at ¥780. That equates to just £4.24, though we'd expect UK pricing to be closer to £10 when the add-on eventually arrives on our shores.