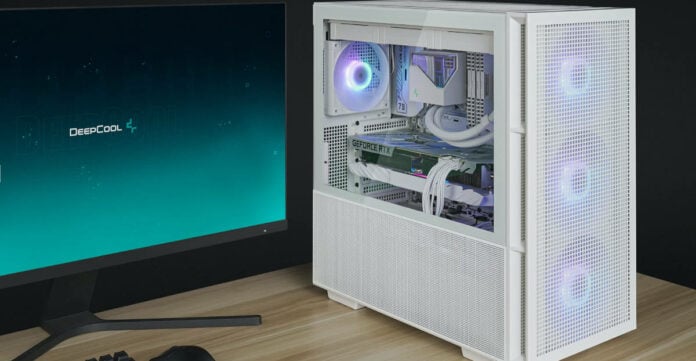 The mid-tower case segment just got a whole lot more competitive with the release of DeepCool's CH560 and CH560D meshified line-up that features high-airflow performance and minimalistic aesthetics.
DeepCool is best known as a budget-friendly value brand, and rightly so, as the company's wide selection of cooling components, PSUs and chassis offer the best bang for the buck in terms of price to performance, as well as clean aesthetics. However, DeepCool seeks incursion in the mid-to-high-end premium market with its current line-up of parts, which is quite evident by the massive unveiling of innovative designs at CES 2023.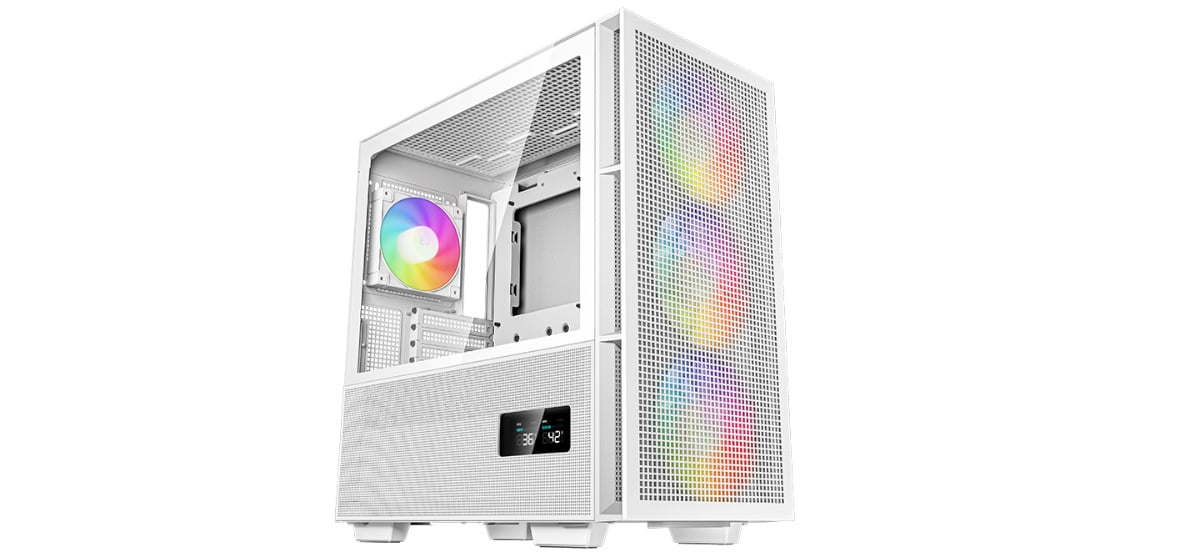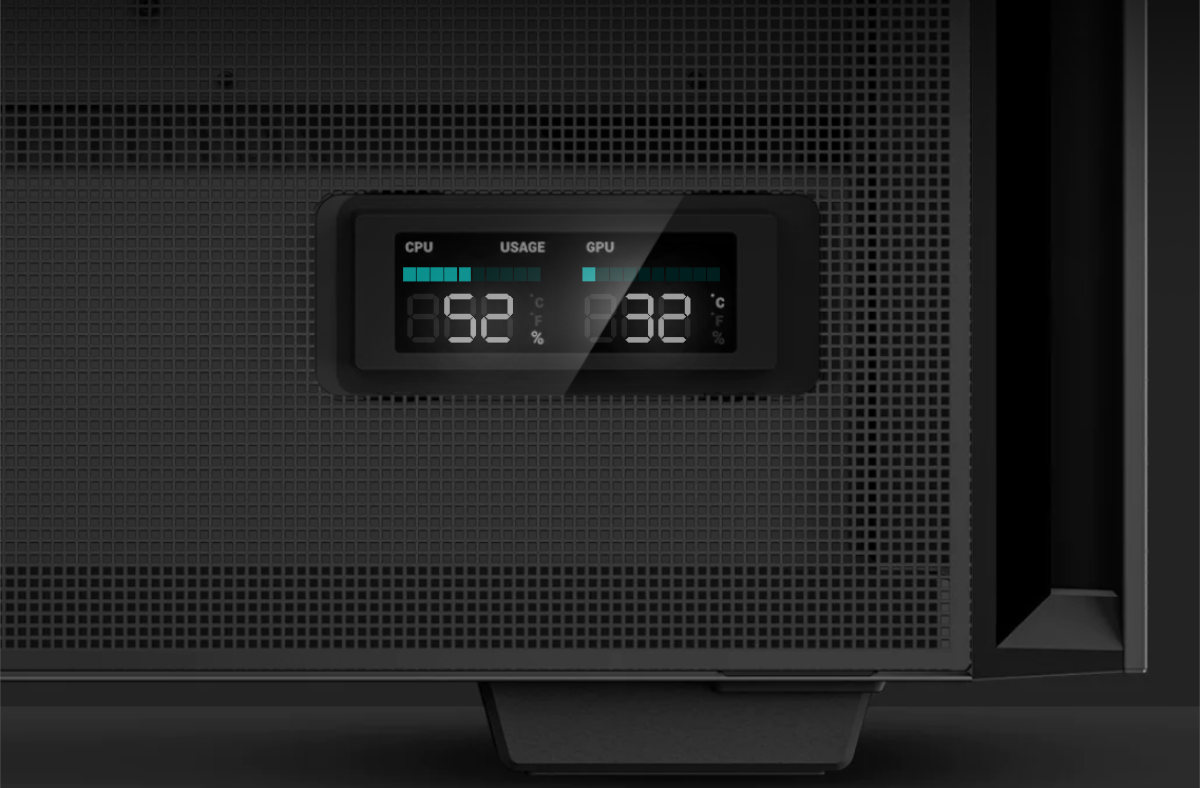 CH560 and CH560D are pretty much the same case all-round; both feature high-airflow-focussed mesh panels on the front, top and bottom PSU shroud, with tempered glass on the side to view your premium components. Except, the CH560 Digital is aimed squarely at high-end builds with a cleverly integrated, double-status digital screen available to monitor vital CPU and GPU information. The screen is controlled by a simple-to-use application that provides either GPU and CPU utilisation, temperatures, or both, with the screen switching between the two in five-second intervals.
Another huge plus point is that the case comes kitted with four high-quality RGB fans already preinstalled, which should save on costs for first-time builders. Dimensions come in at 458mm × 230mm ×471mm, allowing it a pretty large footprint for up to 380mm GPU clearance lengthwise and CPU air coolers up to 175mm tall. The chassis can also accommodate up to E-ATX motherboard form factors, and a maximum PSU length up to 170mm.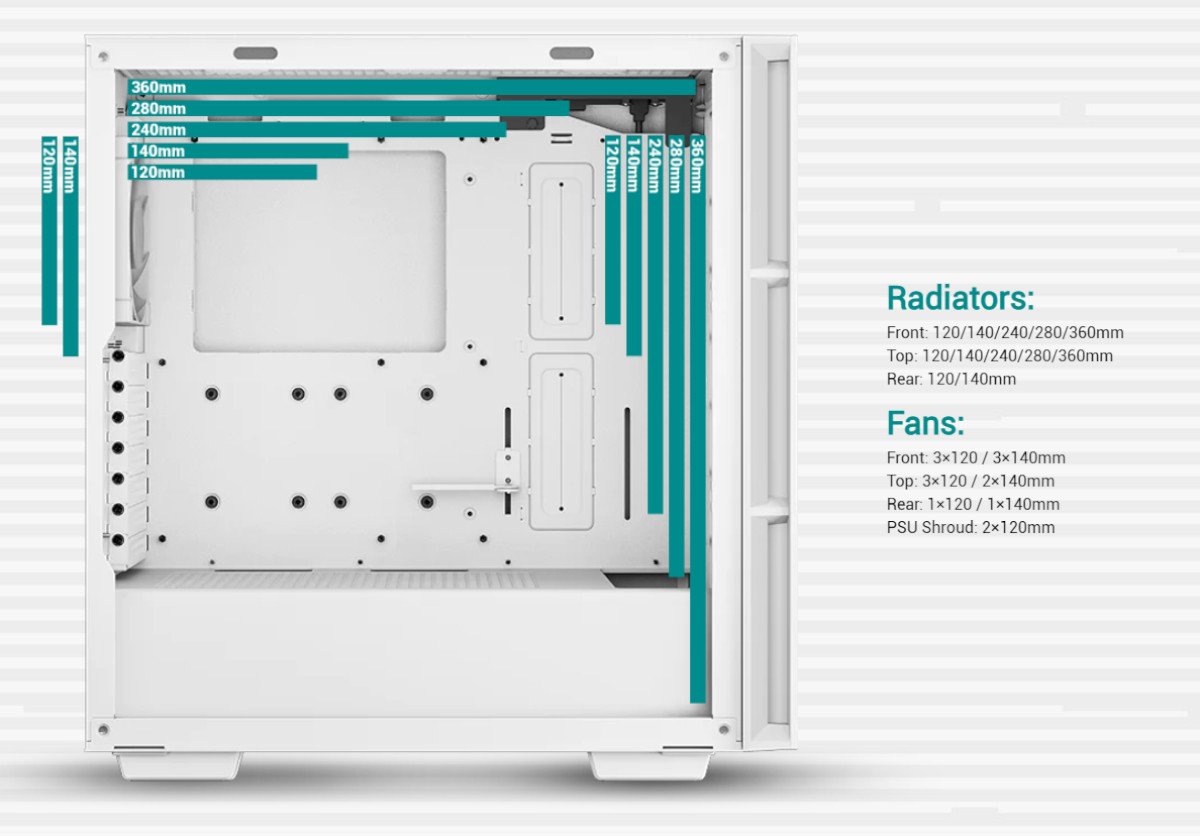 Rounding off, the top and front of the case can support up to 360mm radiators, so cooling won't be an issue here. Last but certainly not least, front I/O is minimal, but a pretty standard affair, featuring a single USB 3.0 Type-A port, one USB 3.2 Gen 2 Type-C port, and an all-important 3.5mm audio jack.
DeepCool CH560 and CH560 Digital are available in either black or white with US MSRP starting at $99 up to $109.99 for the regular CH560 variant and its white counterpart, and $119.99 up to $129.99 for the CH560 Digital versions, respectively. If you're interested, be sure to check for local pricing and availability, here.