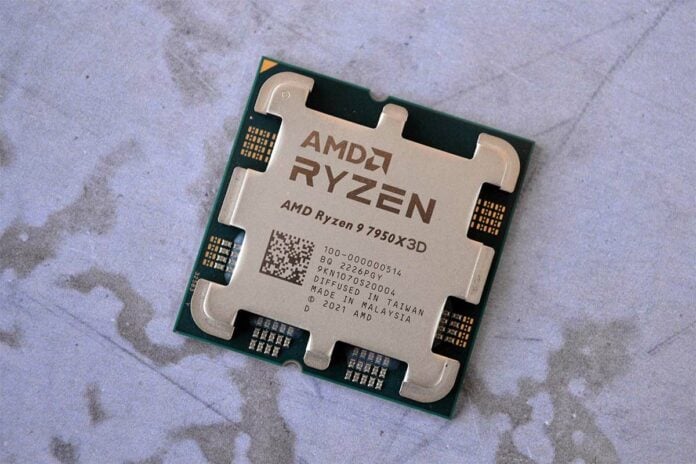 AMD's upcoming Ryzen 7000X3D CPUs may be arriving as soon as next month, with 8, 12, and 16-core variants penned for January 2023.
According to recent rumours, Zen 4 V-Cache-enhanced processors will initially mirror the regular high-end Ryzen lineup with a big-boy 16-core/32-thread and a 12-core/24-thread launching under the Ryzen 9 umbrella, and an 8-core/16-thread Ryzen 7 aimed squarely at high-end gamers.
While the naming for the 16-core and 12-core CPUs is likely to be 7950X3D and 7900X3D, respectively, the 8-core part could be either a 7700X3D or 7800X3D. Surprisingly there is no planned 7600X3D, at least according to the latest speculation. Probably because a 6-core with 3D V-Cache would be such a good bang for buck, it would risk cannibalising the high-end.
Spec-wise, 3D V-Cache Zen 4 processors are thought to benefit from similar frequencies to their non-3D counterparts, meaning 4.7GHz base plus 5.7GHz boost for the Ryzen 9 7950X3D, 4.7GHz base plus 5.6GHz boost for the Ryzen 9 7900X3D, and finally 4.5GHz base plus 4.5GHz boost for the Ryzen 7 7700X3D/7800X3D.
This is good news, indicating that AMD has managed to improve its 3D V-Cache technology. As a reminder, with the inaugural Ryzen 7 5800X3D, AMD couldn't maintain the original frequency of the Ryzen 7 5800X. Higher clock speeds will surely help extract even more performance out of these chips. Let's just hope power consumption isn't through the roof.
With that said, an important point is still to be determined: will these CPUs allow any sort of overclocking, or will AMD lock them down, as was the case with 5800X3D?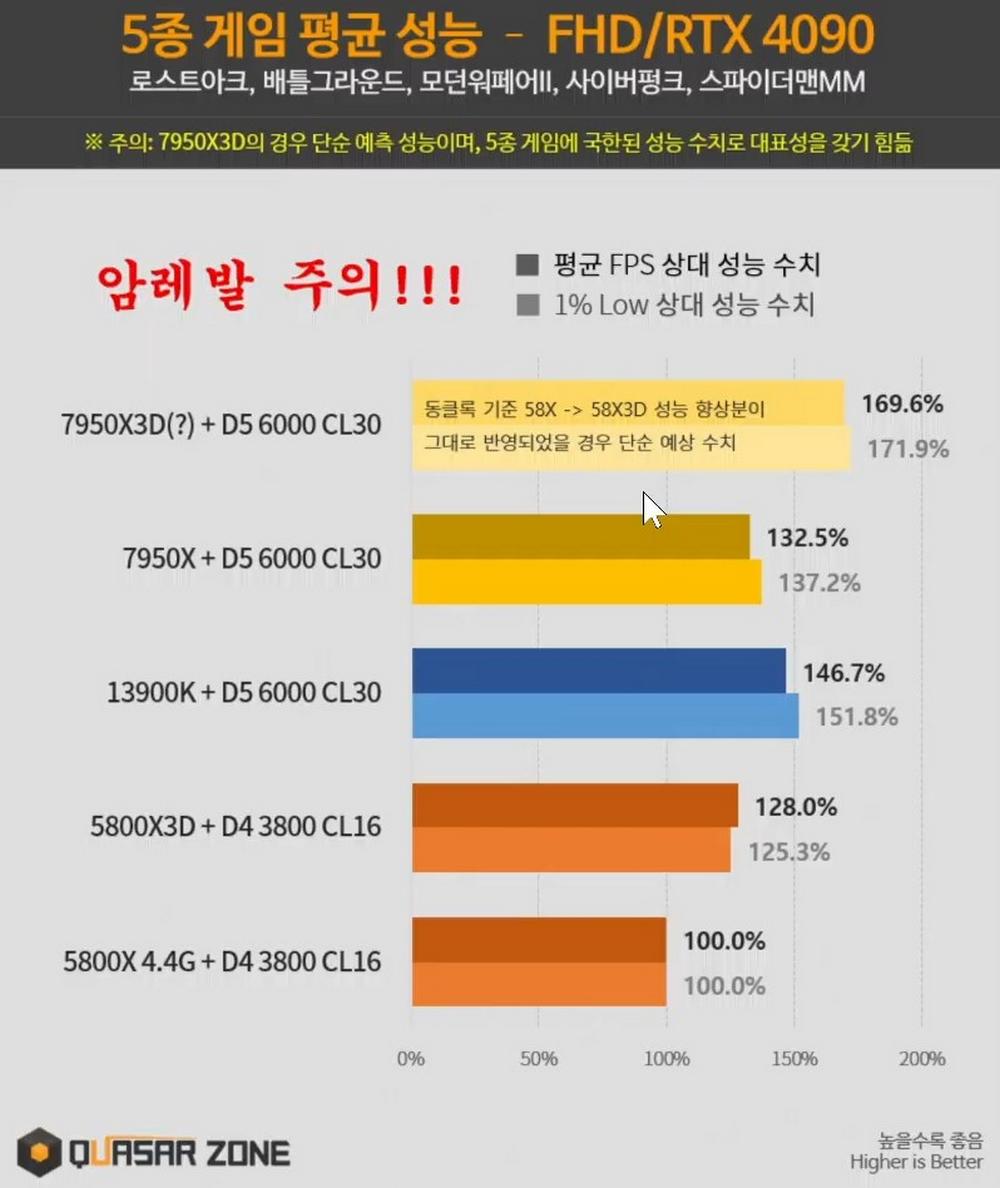 In terms of performance, a Ryzen 9 7950X3D coupled with an RTX 4090 and DDR5-6000 CL30 is expected to bring from 20 to 40 per cent uplift in average frame rates on games such as Modern Warfare II, Cyberpunk 2077, and Spider-Man: Miles Morales. Just keep in mind that these numbers are calculated based on the 5800X and 5800X3D, but if the rumour mill is anything to go by, we won't have to wait long to examine Ryzen 7000X3D Series' real-world performance for ourselves.
These V-Cache enhanced CPUs are expected on January 23, following a January 5 reveal at CES.