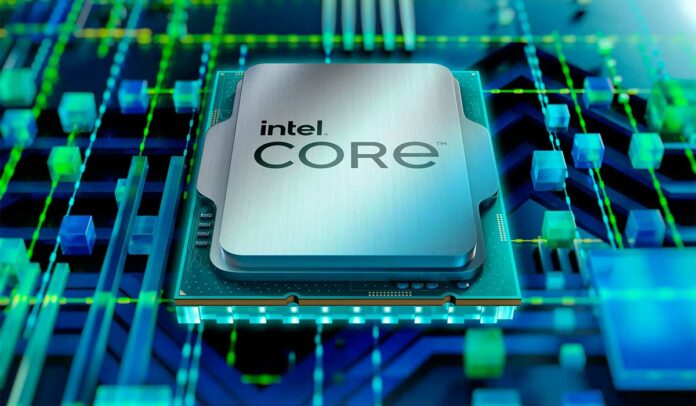 It is an exciting time to be a PC enthusiast. Stock shortages have abated, prices have settled, and though there's plenty else happening in the world, we can look forward to an entire swathe of upcoming launches.
Intel is going to be in the thick of things with eagerly anticipated 13th Gen processors. Codenamed Raptor Lake and based on a hybrid architecture combining Raptor Cove performance and Gracement efficiency cores, the upcoming range is thought to be headlined by Core i9-13900K and could be launching as soon as September.
Benchmark leaks for the top-end part have been in plentiful supply these past weeks, as chips inadvertently appeared at Chinese retail. Numbers for mid-range SKUs are starting to follow, with the Core i5-13600K beginning to occupy the spotlight. Following last week's Cinebench numbers, the folk at Benchleaks have plucked further results from the official Geekbench database.
According to the entry, which references the Core i5-13600K atop an Asus ROG Maximum Z690 Extreme motherboard carrying 32GB of RAM, Intel's upcoming mid-range champion is no slouch.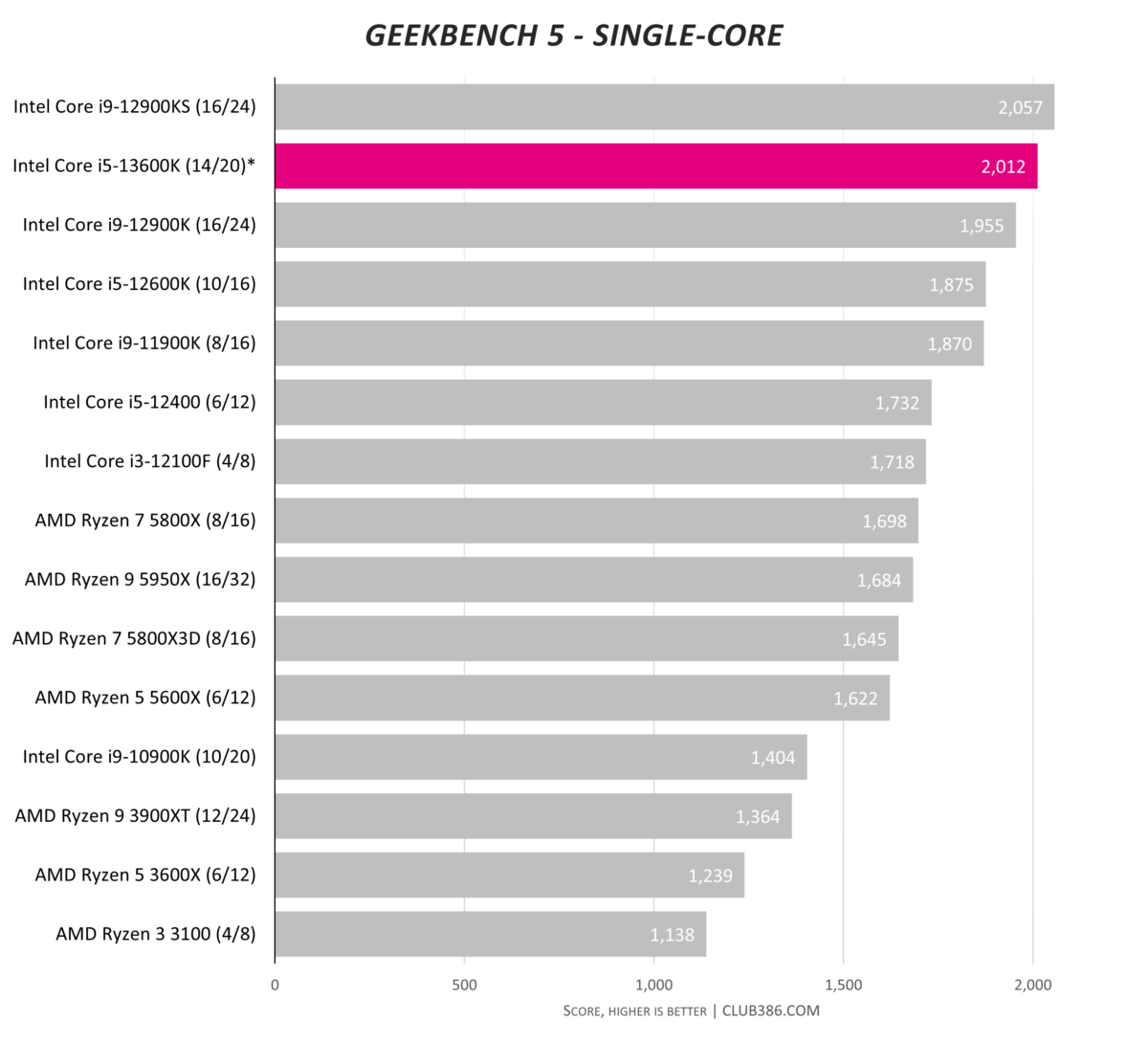 Third-party results should always be taken with a pinch of salt, yet the numbers align with our expectations of a 14-core, 20-thread Raptor Lake chip. We've taken the liberty of adding the benchmark numbers to our existing charts to give you an idea of how the next-gen Core i5 might stack up.
In the single-core test, the 13600K is bested only by the limited edition 5.5GHz Core i9-12900KS. If the Geekebench data is accurate, Core i5-13600K is thought to hit frequencies of up to 5.1GHz, suggesting meaningful IPC improvements help elevate single-core results.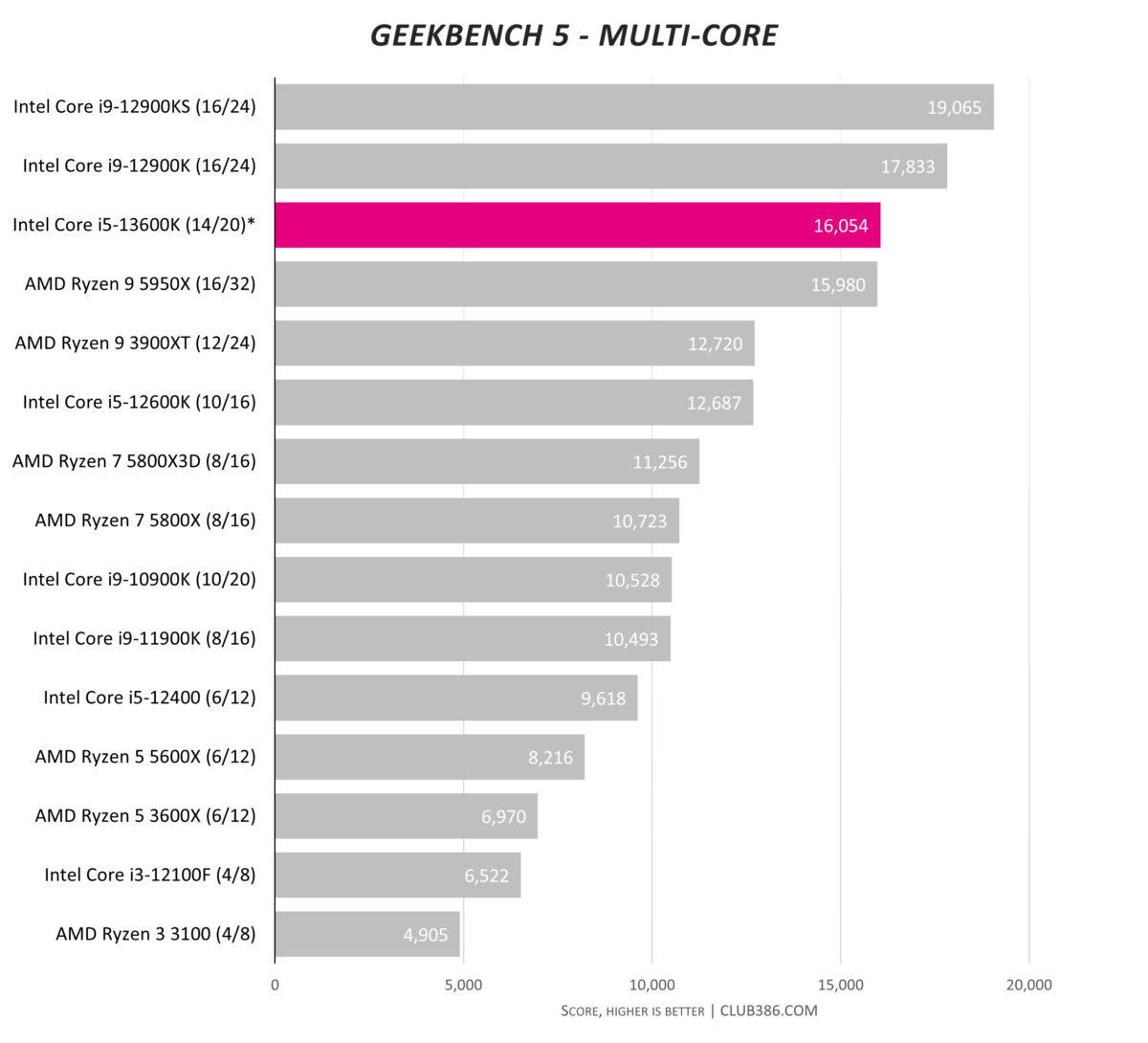 There's plenty of promise when all cores are put to work. Intel's 14-core, 20-thread configuration nudges ahead of the 16-core, 32-thread AMD Ryzen 9 5950X. Not bad going for what it expected to be a mass-market part, and a healthy upgrade over the current Core i5-12600K.
Further details are needed – we're intrigued to see how much power the Core i5-13600K is pulling – but we're certainly intrigued, and 13th Gen Core vs. Ryzen 7000 Series is shaping up to be an epic contest this holiday season. Our benchmark platforms are ripe and ready.
*third-party result unverified by Club386.