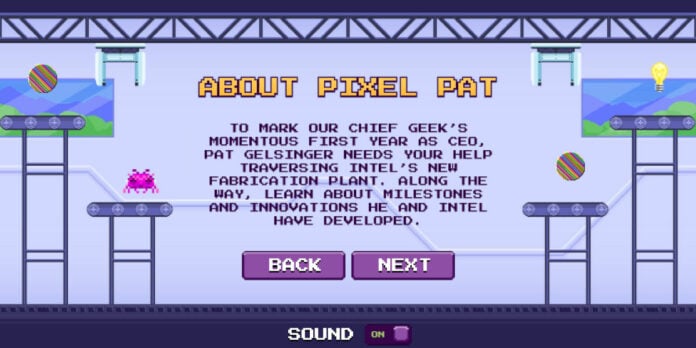 Things are evidently looking up over at Intel. To commemorate Pat Gelsinger's first year in command, the chip giant has created a mini eight-bit game in which you collect wafers and learn about the company's history.
Patrick Paul Gelsinger, born March 5th, 1961, is an American engineer/business executive who graduated from Stanford University with a master's degree. He participated in designing Intel's 80486 processor before leaving to become COO at EMC (2009-2012), CEO at VMware (2012-2021), then returning to Intel as CEO on February 15th, 2021.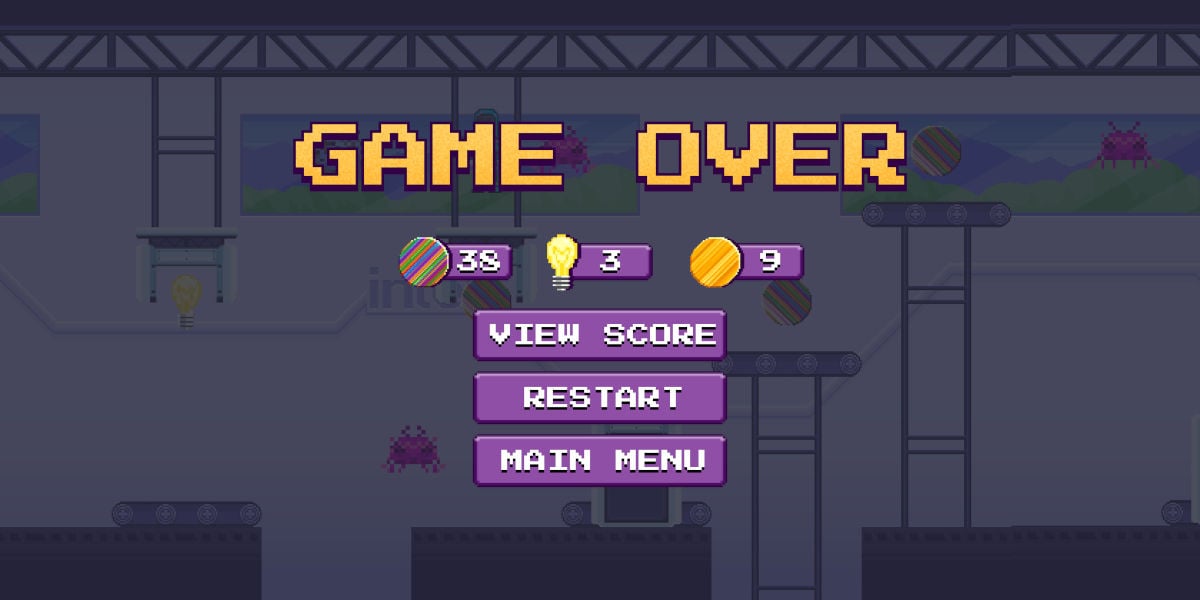 Pixel Pat is a retro-style game with simple graphics that ought to run swimmingly on any of those shiny new Arc GPUs. You click to jump, and that's about it as far as controls are concerned. The goal is to help Pat collect wafers in an Intel factory while avoiding bugs and other dangers. The game speeds up and becomes harder the further you advance.
Bunny suits are at hand to give you temporary invincibility, and by collecting light bulbs you get to learn about Intel's past milestones. The game is free to play, and contrary to what you might think, isn't an April fool's.
Think you can beat my score? Head on to this link and give it a try.