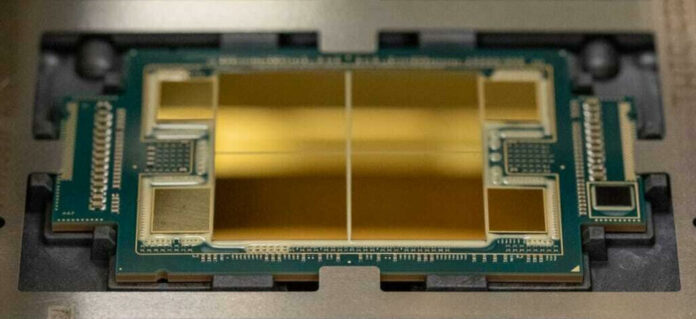 Newly-leaked specs indicate next-gen Intel Xeon CPUs may clock up to 3.3GHz while consuming up to 420W.
Twitter user @yuuki_ans published screenshots of HWiNFO64 revealing new information about Intel's upcoming Sapphire Rapids-SP 56-core/112-thread processor. Unlike previous leaks which showed a 270W limit – likely at a lower core count – this time things are getting serious with 350W PL1 (Power Limit 1) and a massive 420W PL2.
Like Intel's mainstream Alder Lake CPUs, Sapphire Rapids features Golden Cove cores fabricated using Intel 7 node, previously known as 10nm Enhanced SuperFin, alongside 112MB of L2 cache and 105MB of L3 cache. In contrast, top-tier AMD Epyc chips include up to 256MB of L3 cache, or 768MB for 3D V-Cache 'X' models.
Intel is also preparing Sapphire Rapids with 64GB of HBM2e memory which promises a nice fight against AMD Milan-X's extra cache.
These leaked specs are most likely those of a Xeon Platinum 8480 equipped with 56 cores/112 threads, running at 1.9GHz base and 3.3GHz boost frequencies, with single-core boosting to 3.7GHz. Keep in mind this is only an engineering sample, so final speeds could change.
This D0 stepping sample was on an Intel C740 series Emmitsburg chipset/Socket E (LGA4677) motherboard with 1TB of DDR5 memory at 40-39-38-76 timings. HWiNFO64 also revealed a 99°C Tj max and clock variation depending on core/instructions used.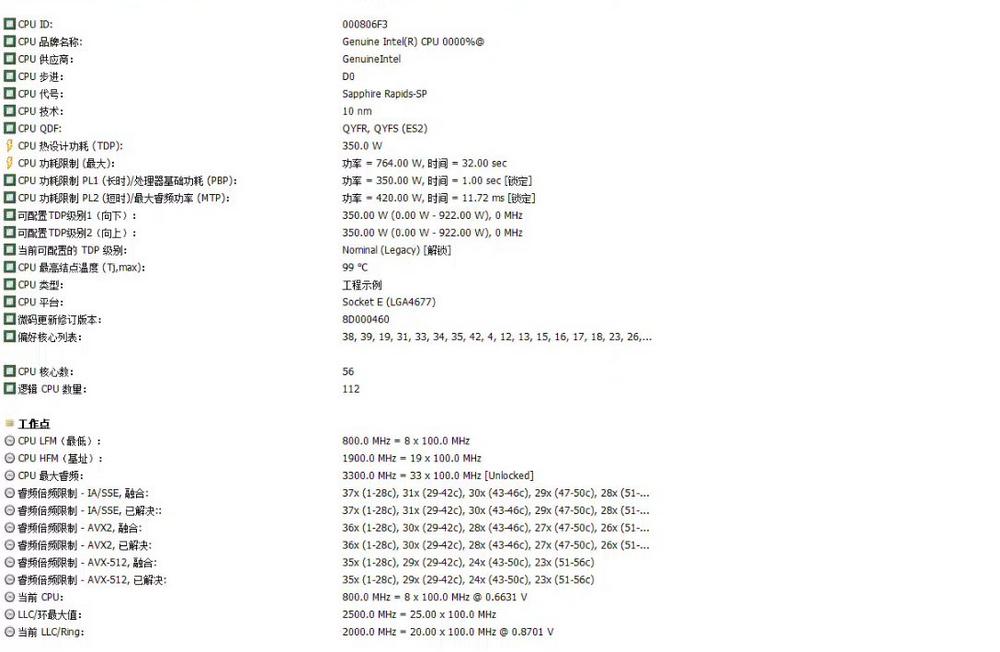 Sapphire Rapids is supposed to launch later this year, which may coincide with AMD's Epyc Genoa line-up arriving around the same time, assuming leaks are correct, of course. Genoa Zen 4 cores are set to be fabricated on TSMC's 5nm process, while bumping core count from 64 to 96, giving Sapphire Rapids a good run for its money.
Until official specs are available, these Sapphire Rapids processors seem to be some power-hungry chips.