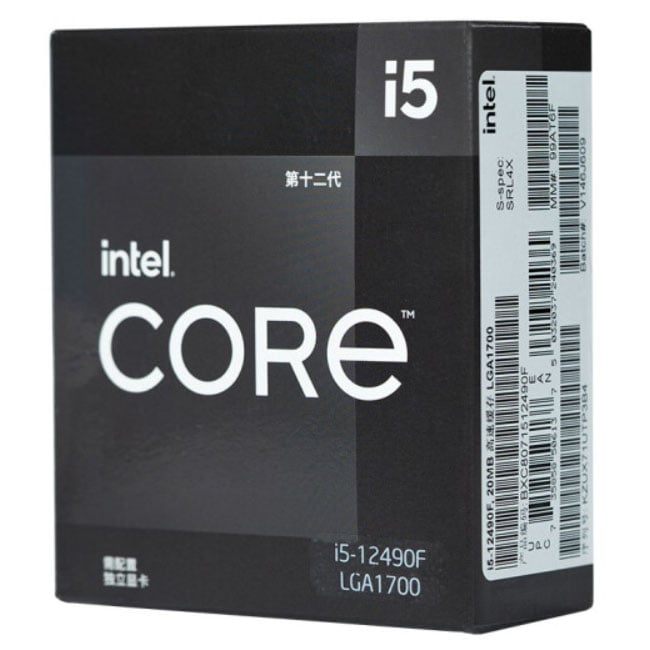 Intel's barnstorming portfolio of 12th Gen Alder Lake CPUs has already done plenty to attract willing enthusiasts. The mid-range Core i5-12400 has been described as "a fantastic chip at a great price" in the Club386 review, but it turns out there's an unexpected alternative that might be even better.
The chip we're referring to is the unannounced Core i5-12490F, which appears to be available exclusively to the Chinese market. Priced at 1,620 Yuan, the surprise addition is in fact five per cent cheaper than the Core i5-12400 we're familiar with, yet offers a little extra oomph beneath the hood.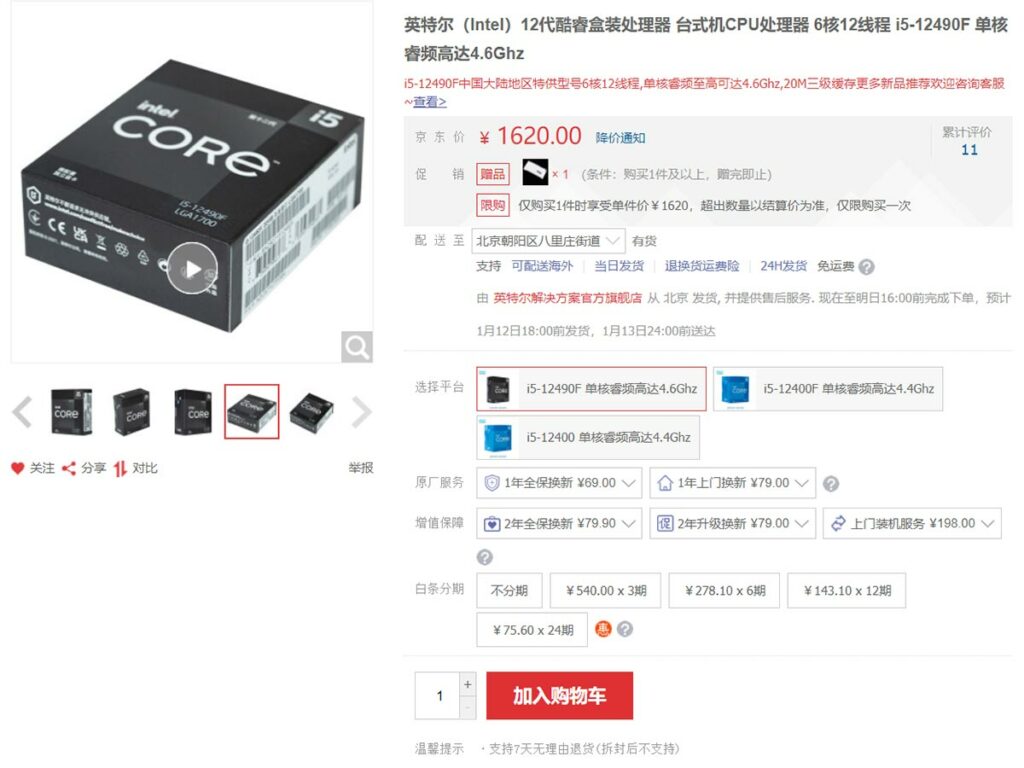 Going by leaked specifications, i5-12490F mirrors the i5-12400's formation of six hyper-threaded Performance cores, but differs in terms of L3 cache, which rises from 18MB on the regular part to 20MB on the Chinese model. Such a configuration leads us to believe the new part is a cut-down variant of the C0 die typically featured in premium variants further up the stack.
The chip's higher-end provenance is reflected in other areas. Despite keeping to a mid-range 65W TDP, base and boost clocks have climbed from 2.5GHz/4.4GHz to 3.0GHz/4.6GHz, respectively. One caveat, as indicated by the 'F' designation, is that onboard graphics have fallen by the wayside, though that would be a small price to pay for gamers seeking the fastest mid-range solution.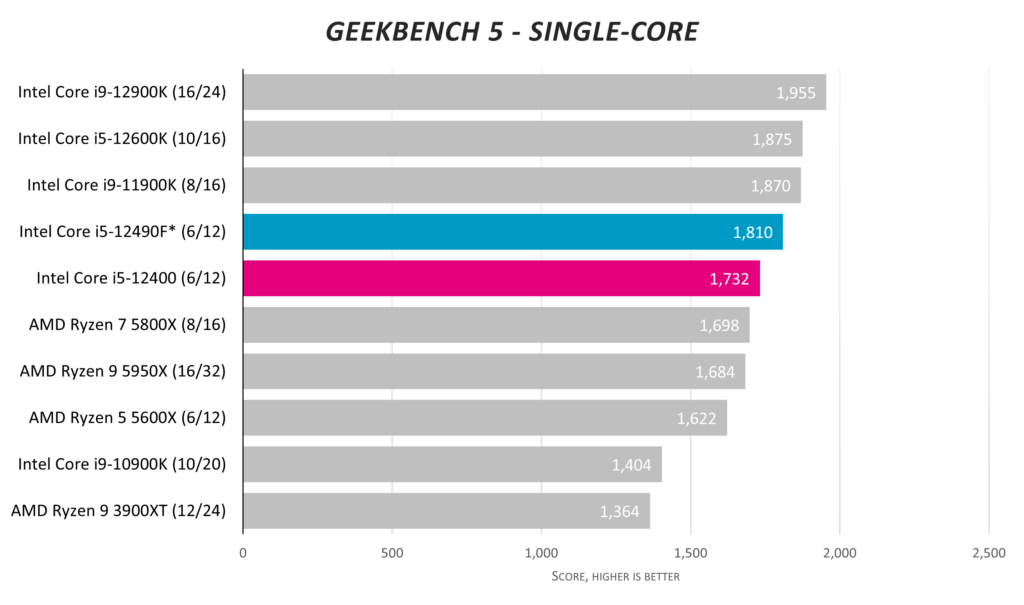 As expected for a chip now available to order, early adopters have been quick to put the i5-12490F through its paces. A slew of Geekbench results have surfaced online, and taking an average of the top-three benchmark submissions suggests that single-core performance is improved over the i5-12400 to the tune of around five per cent. Multi-core results, oddly, are down compared to our own internal numbers, though platform variances could account for such discrepancies.
Whether or not the Core i5-12490F ever makes it to our shores remains to be seen, but it is clear that Intel has left ample room to tweak the Alder Lake range in response to forthcoming competitors.