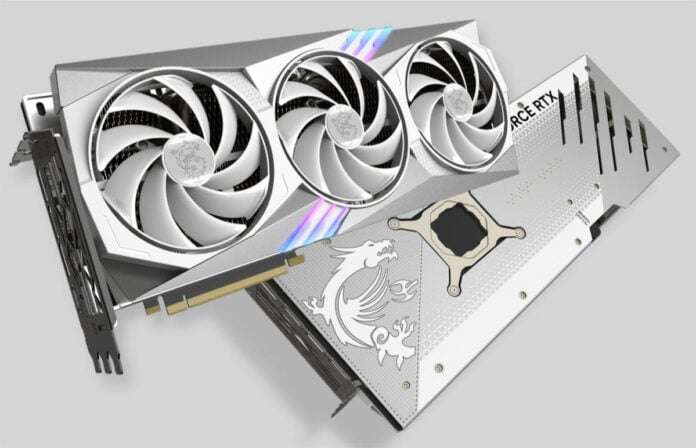 MSI just announced its Gaming Trio lineup will be getting a brand new ice-white coat of paint, specifically for the latest Nvidia GeForce RTX 4080 and RTX 4070 Ti Gaming Trio cards.
Whether you're a fan of white builds or not, you have to admit they look absolutely gorgeous. Taking several design cues from the more premium Suprim and Suprim X line, the cards feature swatches of white and gunmetal/silver colour strokes, accentuating intricate geometric shapes in the front. In the rear, the accompanying metal backplate now features a matching snow white MSI dragon logo set in a silver-toned, gradient-like background. What's more, those trio of Torx Fan 5.0's also get the same whiteout treatment, with matching silver and dragon emblazoned fan sticker covers. Nice attention to detail.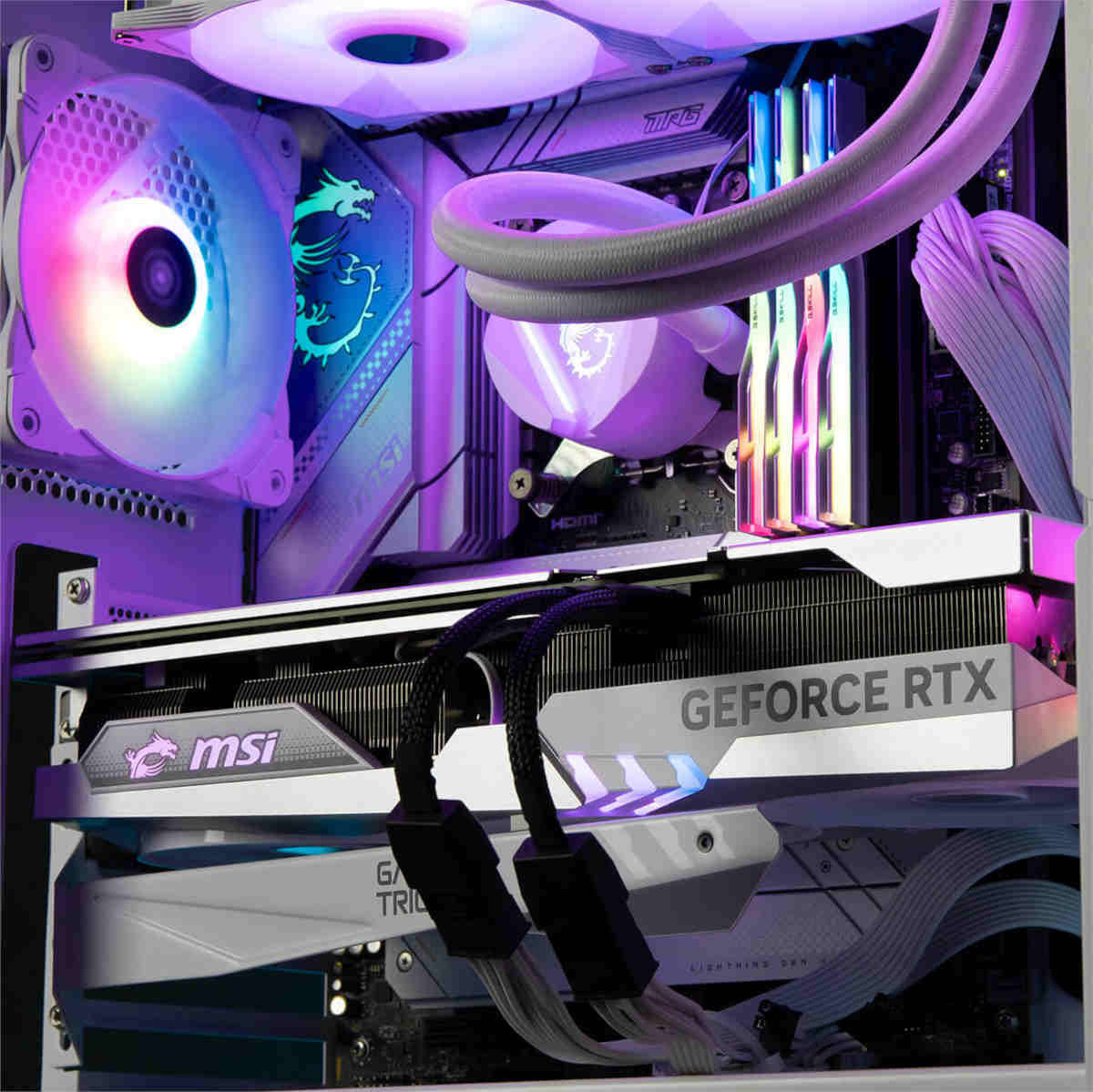 When it comes to RGB, the side features an obligatory MSI dragon and logo, and the iconic RGB accent lights remain slashed across the centre fan. It goes without saying, all RGB lighting is configurable via Mystic Light, MSI's in-house RGB software, and we all know RGB adds at least 10 extra frames per second. Kidding.
Performance-wise, specs remain exactly the same as standard editions. The cooler is the upgraded Tri Frozr design that features a chunky nickel-plated heatsink housing six heatpipes and tried-and-true nickel-plated copper baseplate at its heart, for excellent cooling performance. The graphics cards also come fitted with a dual BIOS, switching between Quiet and Performance modes. Finally, separated between Gaming and Gaming X Trio variants, the core and boost clocks also remain the same for both Nvidia GeForce RTX 4070 Ti and RTX 4080.
Rounding off, MSI also includes a matching white graphics card support bracket and Gaming X Trio-branded mouse pad to complete the look. In doing so, there's completion for white products from MSI, which undoubtedly would make for an impeccable all-white build.