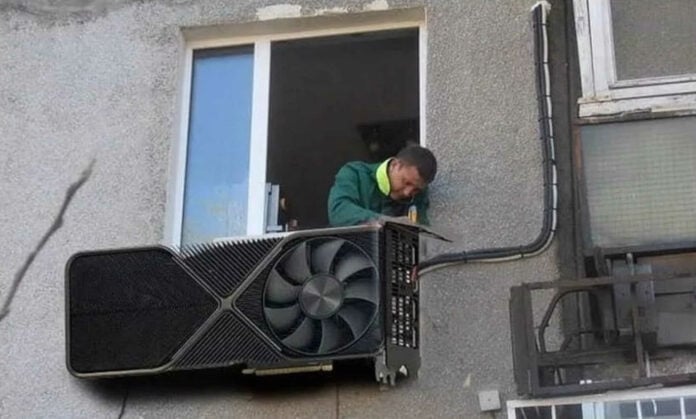 Whispers surrounding the upcoming Nvidia GeForce RTX 5000 series graphics cards indicate that new GPUs could come with GDDR7 VRAM. They also claim a wide 384-bit bus which should deliver a very high memory bandwidth.
The news comes from reliable leakers kopite7kimi and RawMango on X (Twitter), who have a pretty good track record. The GB202 GPU based on Nvidia's next-gen Blackwell architecture is likely to pair with 24GB of GDDR7 memory wired through a 384-bit bus. This combo should deliver a whopping 1.5TB/s of bandwidth. For reference, the RTX 4090 also uses a 384-bit bus yet only tops at 1TB/s of bandwidth with GDDR6X.
Leakers originally suggested Nvidia's next flagship would feature a massive 512-bit bus. Even if this has changed, 1.5TB/s represents a 50% increase in bandwidth over the RTX 4090's 21Gbps GDDR6X memory. It's worth keeping in mind that GDDR7 batches could be slower until the technology matures a bit.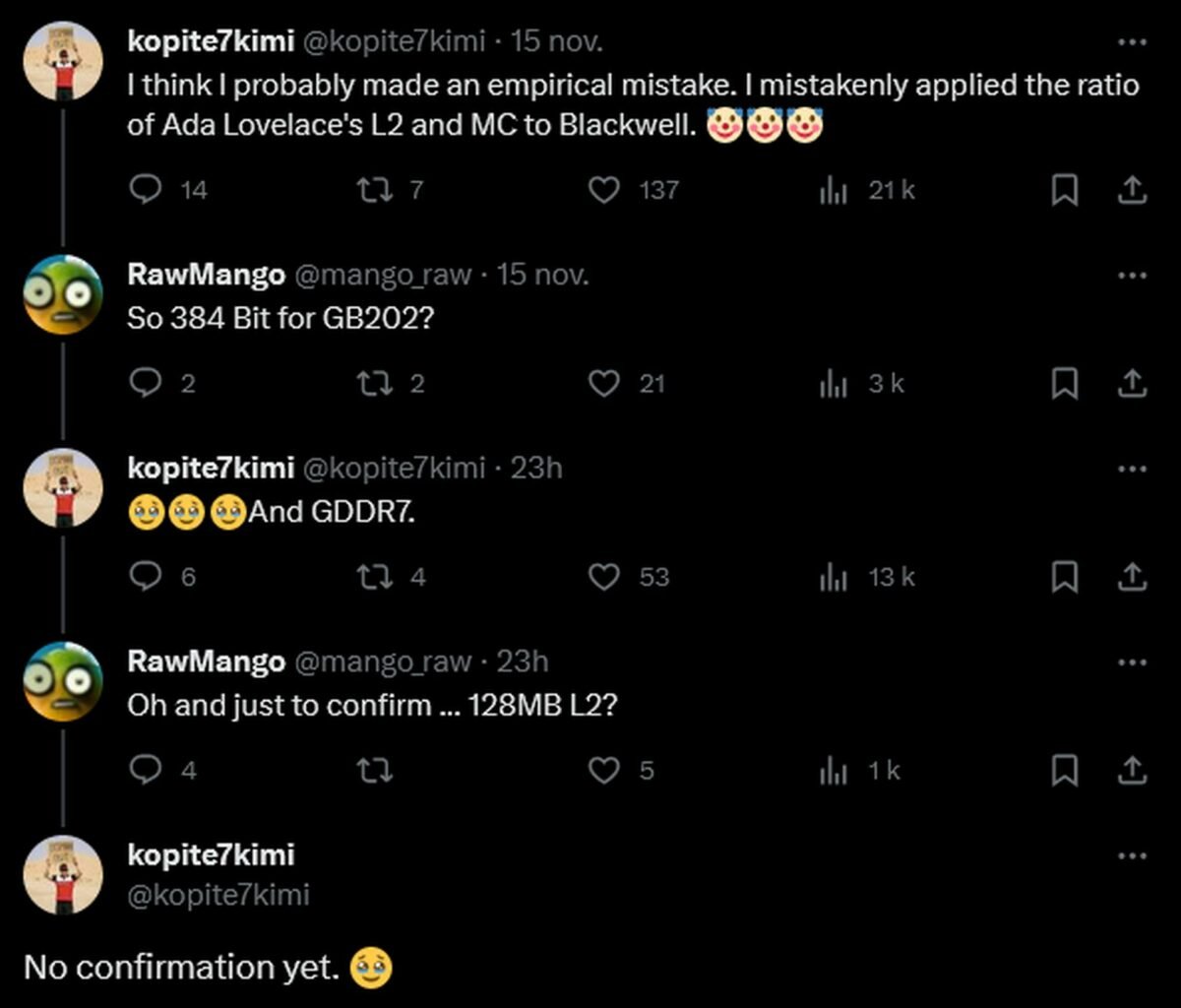 For the remaining specs, prior rumours talked about 192 SMs (Streaming Multiprocessors) and 24,576 CUDA cores packing 128MB of cache, clocked at 2.9GHz. However, Nvidia will probably only use a portion of this GPU like what it did with the RTX 4090. The latter houses 16,384 CUDA cores from a total of 18,432 available on the AD102 GPU.
The full chip will likely aim towards server and workstation offerings rather than gaming. Talking of which, we expect these cards to become available in late 2024 or the beginning of 2025.
Lastly, some even hope for high-density 32Gbps GDDR7 VRAM to be ready in time, which would push total capacity per card to a wild 32GB. But. as usual, take all the above with a grain of salt. And thanks to Pyroflash for the featured image. We're sure the RTX 5000 series won't be that big… or at least we hope.