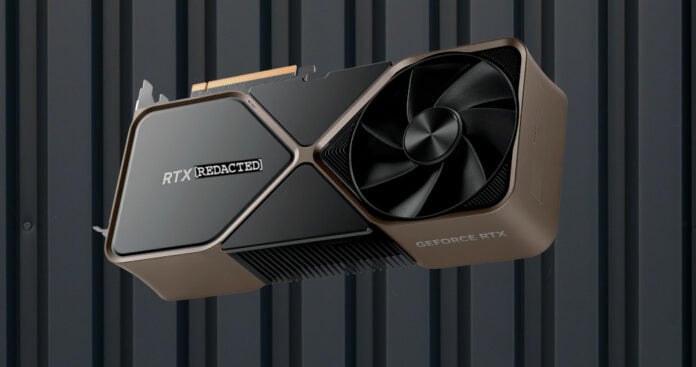 Rumours regarding Nvidia's future best graphics card contender have begun circulating. In them, the GeForce RTX 5090 claims notable improvements across the board alongside 32GB of GDDR7 memory.
Serial Chiphell leaker panzerlied claims that compared to the already-frightening RTX 4090, RTX 5090 will feature 50 per cent more scale (cores?) clocked 15 per cent higher, alongside a 78 per cent larger cache, and 52 per cent higher memory bandwidth, resulting in a 1.7x performance uplift.
Conjecturing to the extreme, this means Nvidia's next top dog could boast 192 SMs / 24,576 CUDA cores clocked at 2.9GHz packing 128MB of cache, coupled with 24GB or 32GB of GDDR7 memory on a 384-bit or 512-bit bus, delivering 1.54TB/s of bandwidth. It's nice to dream, no?
While we have yet to get any information regarding power consumption, with Gigabyte anticipating a rise in consumption for its Nvidia-based HPC systems, we wouldn't be surprised if an upcoming RTX 5090 maxes out the 12V2x6 / 12VHPWR connector's 600W rating.
Both consumer and data-centre GPU products will use the next-generation Blackwell architecture, and 50-series consumer GPUs are rumoured to utilise a Multi Chip Module (MCM) design, splitting GPU components into separate dies, thus allowing greater flexibility and customisability in a manner not too dissimilar to AMD's RDNA 3 chiplets.
Exciting times ahead, yet Nvidia's dominance in the high-end space is such that there's no rush to get to market. RTX 4090 remains unchallenged and word on the grapevine is RTX 5090 won't see the light of day until 2025 at the earliest. Plenty of time for the rumour mill to run wild.