The Intel Core i7-14700K isn't due to launch until next week, according to the latest leaks. That hasn't stopped someone from reportedly stumbling across the CPU in the wild, however. A slip-up at an Indonesian retailer means one lucky gamer got to buy the processor early.
As reported by Videocardz, Redditor PantatRebus managed to find an upcoming Raptor Lake CPU simply sitting on a shelf. Aware that Intel hasn't released the chip yet, they asked the cashier three times if this was intentional. After being given the all-clear, they walked away with a brand-new Core i7-14700K before any other customer. It should even work with existing LGA1700 motherboards without a BIOS update, given there are no architectural changes with the refresh.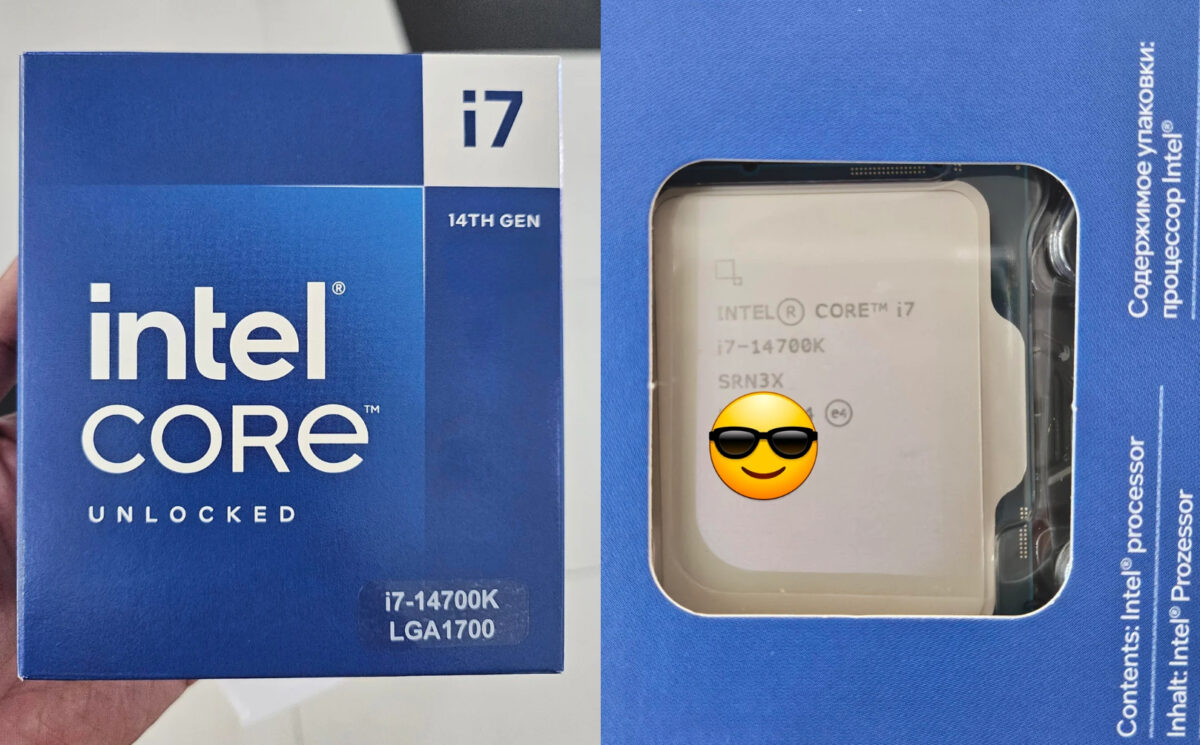 We've seen a few Intel Core i9-14900K price leaks ahead of release, and this fits into the fold nicely. Costing PantatRebus 7.45 million IDR, this is around $474.61 / £387.11 at the current exchange rate. In the UK, this is just a few quid more than the i7-1300KF launched for in 2022.
We already have an idea of what to expect. An MSI leak shows the CPU featuring 20 cores with 28 threads and a 5.6GHz boost clock. Eight of these are P-Cores, while the remaining 12 E-Cores could nip at the heels of the upcoming i9 models. Leaked Intel Core i7-14700K benchmarks also put the i7 in a better position than 14900K, which fails to impress. Of course, this might differ when it comes to real-world performance and gaming. Who knows? PantatRebus might yet show us what it's worth before reviewers can.