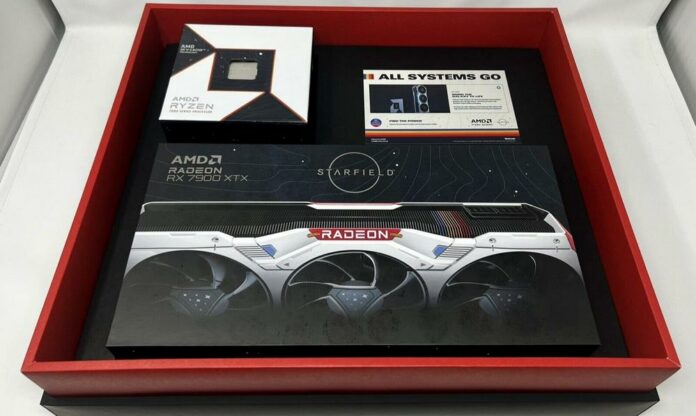 Remember the beautiful Starfield-themed Radeon RX 7900 XTX we told you about recently? Well, one is already being auctioned on eBay, with the highest bid currently sitting at $2,400 with six days remaining.
Dolled out by AMD earlier this month during QuakeCon, these limited-edition bundles contained a custom Starfield RX 7900 XTX graphics card plus a Ryzen 7 7800X3D processor, both in themed packaging.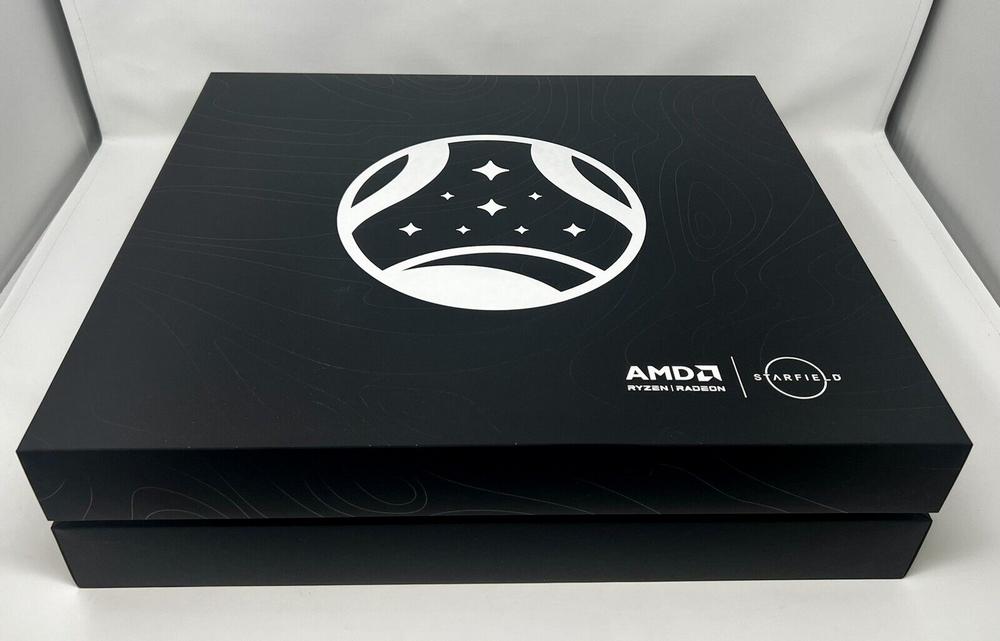 While there wasn't much to modify on the CPU outside of packaging, the graphics card underwent some lovely modifications, transforming the black shroud to white with a couple of red and blue accents plus stars on the fan hub for a spaceship feel. The back is clearly the centrepiece with a lot of details from text to dents and colours since it is the side most users will see.
But that's not all, the bundle also includes two eight-pin PCIe extension cables in Starfield colours to power the card in style, and unless we're mistaken, it would seem the game's colour scheme is deliberately based on stellar classification. Neat.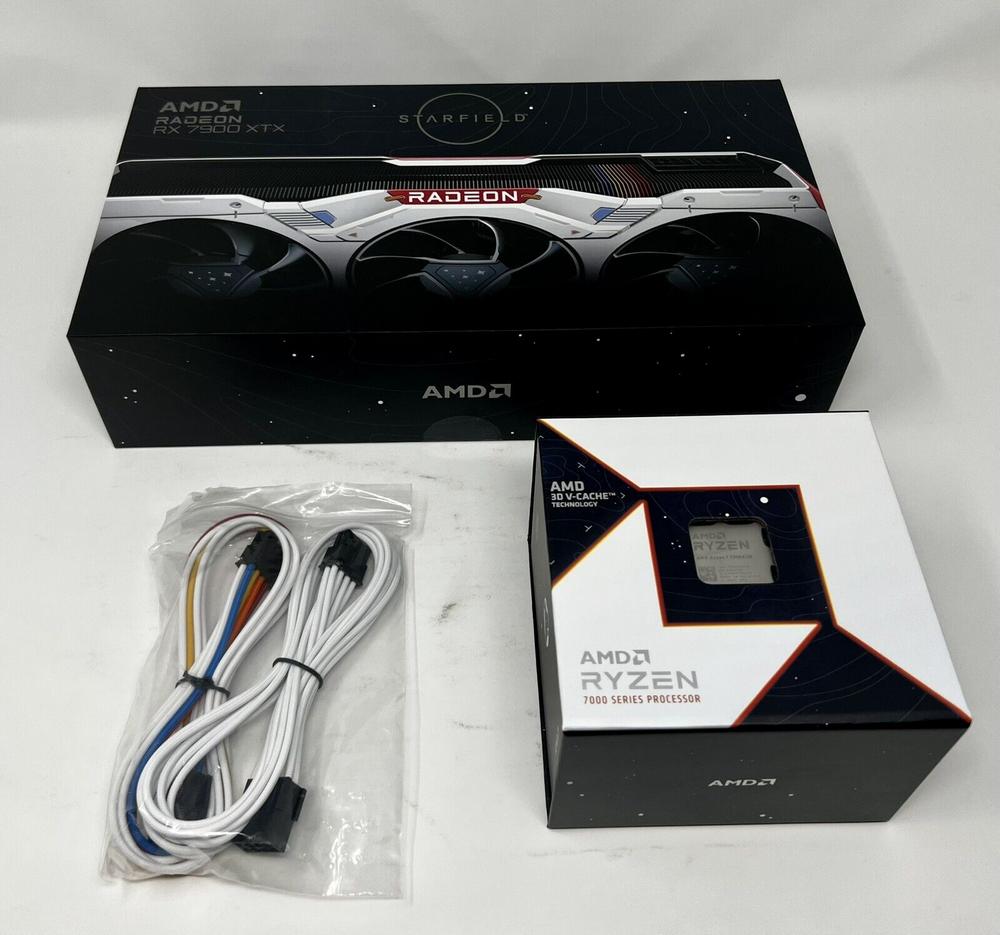 Regarding the bids, there's almost a week to go, so pricing will almost certainly rise above $3,000 for a unique piece like this, especially since it was exclusively obtainable through promotions/giveaways with only 500 such cards in existence. Besides, the parts alone cost about $1,350 – $950 for a Radeon RX 7900 XTX plus $400 for a Ryzen 7 7800X3D – so the current $675 markup is not that much for such a special item.
It's a shame these cards aren't available at traditional retail, but here's hoping the Avatar-themed model makes an appearance, which is as good if not a bit more distinctive thanks to thermal reactive paint.
Finally, the seller – who has a perfect track record – announced that all proceeds from the sale of this item will go towards supporting Mental Drive Inc., a nonprofit organization. Now doesn't that make you feel all warm and fuzzy on the inside?