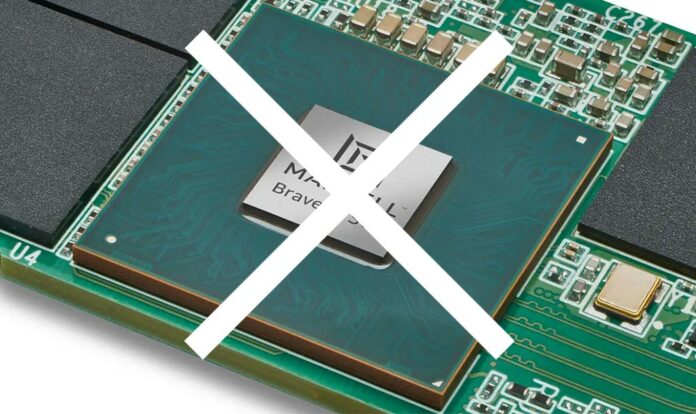 Of all the Intel 600 Series chipsets to come, we have only officially seen Z690 motherboards from Intel's partners. These boards were launched to be ready for the flagship 12th Gen Core desktop processors like the Intel Core i9-12900K, using the LGA1700 socket, about a week ago.
As a flagship platform, Z690 boards from the likes of Asus, ASRock, MSI, and Gigabyte were typically stuffed with all the best high-end features that the new Intel chipset is able to support. For example, please check out our article about the upper-mid range MSI MPG Z690 motherboards, bristling with features like DDR5 (mostly) and PCIe Gen5 support, as well as fast modern connectivity, plus oodles of M.2 and USB I/O, with a sprinkling of Mystic Light RGB lighting.
Of course, having already seen some Z690 motherboards launched with DDR4 instead of DDR5 support, it leads one to wonder what features will be axed to produce more affordable motherboard series like those featuring H670, B660, or H610 chipsets. Well, it looks like we have a partial answer by the way of a leaked Asus Prime B660-PLUS D4 motherboard carton.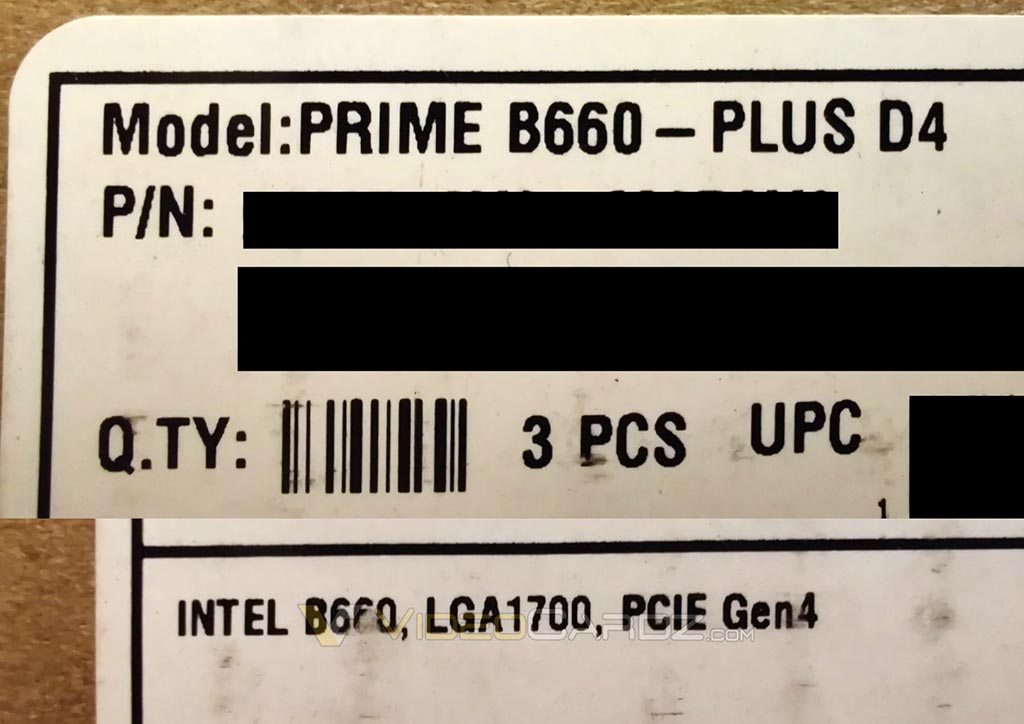 VideoCardz received the picture above. The stickers you see were apparently placed on a Z690 motherboard box that shipped out to a customer, a mistake which is hard to fathom. Asus Prime motherboards are usually pretty stripped-back offerings, near the lower end of any range if not right at the bottom, and you can see from the model name suffix 'D4' that this is a model with DDR4 memory slots, rather than DDR5.
Omitting DDR5 support in favour of the older technology is already an established practice for LGA1700 motherboard makers, and from the end user point of view it can be welcome if you have existing fast/capacious DDR4 sticks. MSI has done some AIDA64 benchmark testing using various motherboards and DDR4/DDR5 modules/kits, which is worth a look if you are deciding on an ADL-S build right now.
Importantly, the VideoCardz image contains a spec snip we haven't seen with any Z690 motherboards. The Asus Prime B660 Plus D4 appears not to support PCIe Gen5, hence the mention of PCIe Gen4 on the label, presumably as the max support level offered.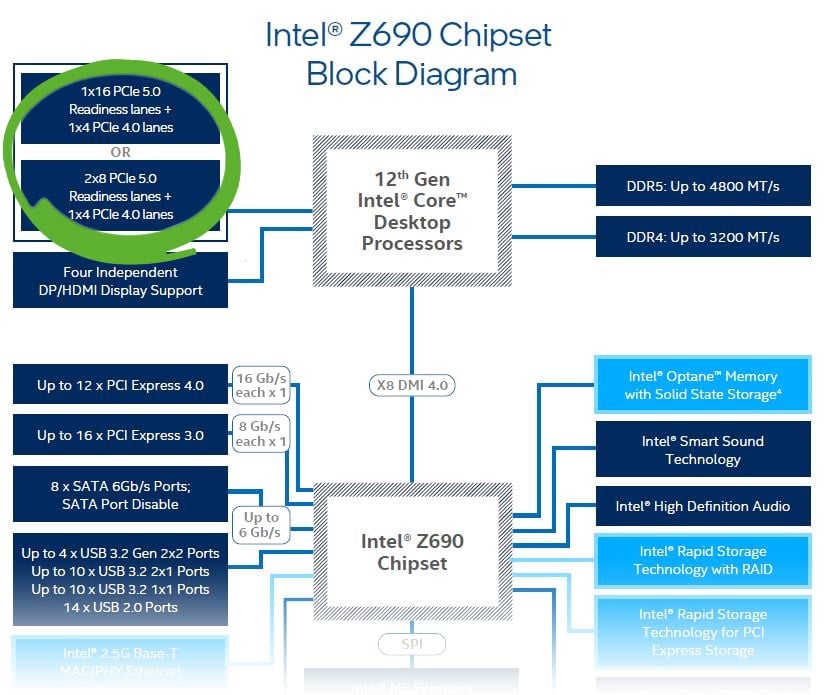 Just as lack of support for DDR5 makes sense to some (on Z690), not implementing support for PCIe Gen5 on this B660 motherboard generation won't be a big deal to mid-range customers likely pairing the board with a 12th Gen Core non-K series CPU. We don't even know of any GPUs or storage solutions which will make use of the interface capabilities, as yet. PCIe Gen5 devices will likely start to be announced at CES 2022, and will be targeting high-end users/workloads.
Remember, Intel is going to flesh out its ADL-S processor line-up early next year and around the same time we will start to see lower tier motherboards, like those featuring the Intel B660 chipset, come into the spotlight.