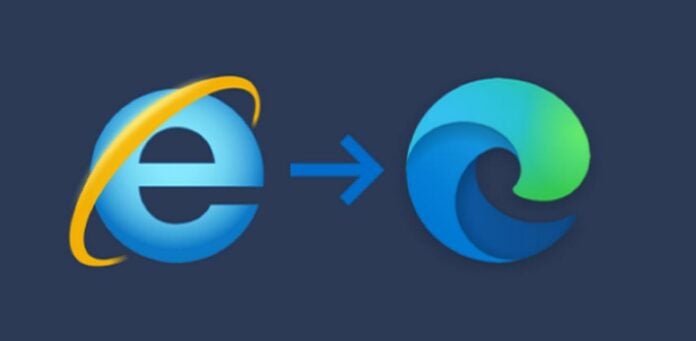 Microsoft has announced that its 27-year-old Internet Explorer is being permanently phased out, joining BlackBerry devices and dial-up modems in tech's cemetery, with Edge taking over the mantle.
It may be hard to imagine, but Internet Explorer was a market leader (up to 95 per cent market) throughout the '90s before being overtaken by Firefox and Google Chrome. In March 2022, Internet Explorer's worldwide market share was recorded as just 0.38 per cent, far behind Google Chrome's 64.53 per cent or Safari's 18.84 per cent, according to Statcounter.
IE isn't the first browser to succumb to newer competitors. Back in the old days the web browser of choice was Netscape, only to be overthrown by none other than Internet Explorer, which first became available in 1995 as an add-on package for Windows 95. Microsoft eventually tied Explorer to its Windows operating system, signalling the start of so-called browser wars that continue to this day.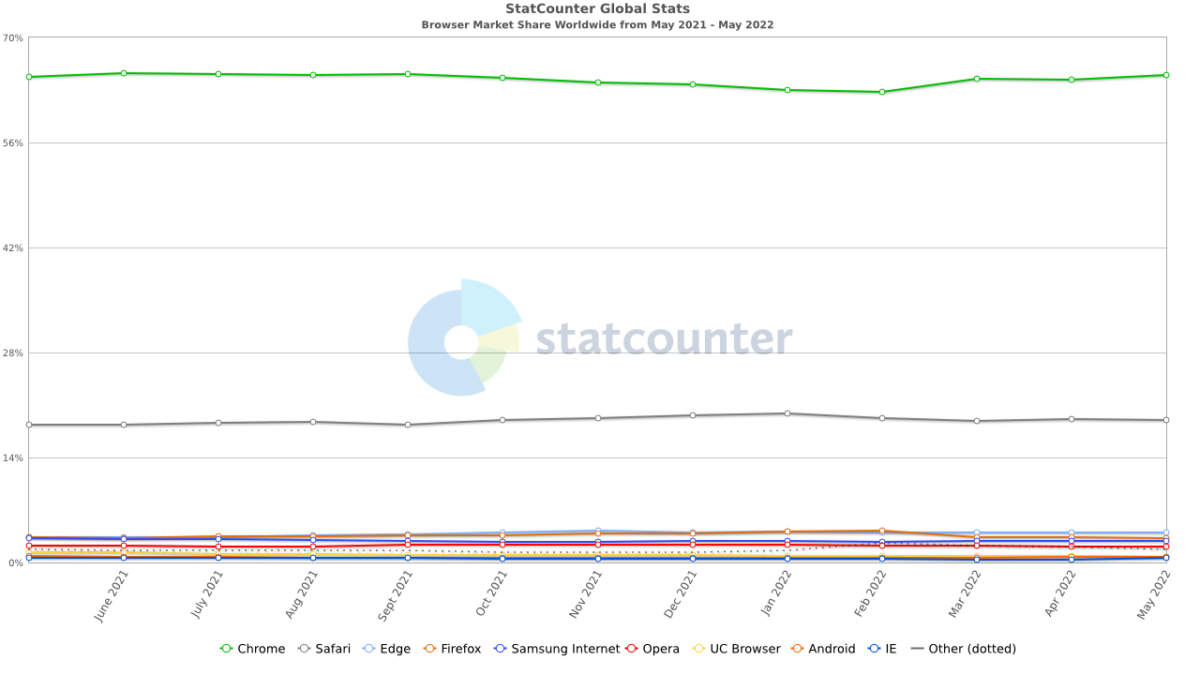 In 1997 the Department of Justice sued Microsoft for imposing its browser as a condition for using Windows, concluding with an agreement in 2002. Two new competitors then entered the space, namely Firefox in 2002 followed closely by Safari in 2003.
With new browsers promising updated user interfaces, greater speeds, and smoother navigation, Internet Explorer struggled to keep up with the fast evolution of its competitors, gradually becoming nothing more than a default navigator used to install other browsers.
The final nail in the coffin was arguably the arrival of Google Chrome in 2008. In just four years, Chrome overtook Internet Explorer in market share and by 2016 Microsoft ceased development of any new IE features and shifted focus to Microsoft Edge, a new Chromium-based browser that has since become the default for Windows operating systems.

From now on, IE as an application will be officially disabled, and users will be redirected to Edge automatically if they try to open a web page in Internet Explorer.
If by any chance a user opens an old website compatible only with Internet Explorer, they will have the option to open it in Edge's purpose-built IE emulation mode. This mode will be supported at least until 2029, to give companies enough time to adapt.
For those interested in learning more about Internet Explorer's retirement, check out Microsoft's official FAQ.