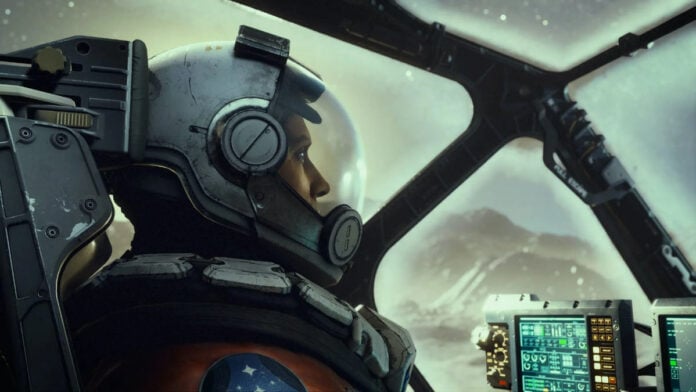 At this stage it's difficult to put any stock in supposed Starfield release dates. The window keeps moving, yet we're as curious as most gamers and everyone's favourite developer, Tom Howard, has today given us eager beaver's yet another "firm" release date, this time for September 6.
Starfield has been delayed more times then we care to remember. Initially slated for a release last November, the highly-anticipated sci-fi RPG was then pushed back until "the first half of 2023," and despite a reaffirmation via its support page, the game was never to be seen or heard from again… until now!
Hoping to settle things once and for all, the big Todd confirmed the release date himself via social media, directly from the hallways of Bethesda Studios. You know, because he's hard at work and all that.
And that's not all. Howard also took the time to thank fans for their support and excitement surrounding the game and promised a studio deep dive at a new presentation, Starfield Direct this June 11.
"There's so much that we still have to show you," said Howard. "The game has many of the hallmarks that you'd expect from us, but it's also a very unique experience."
The Starfield Direct presentation premieres right after Xbox and Bethesda Game's showcase, also slated for June 11, just ahead of E3 week, if that's still a thing. Also, Bethesda's official Starfield page has been updated to mirror the announcement. That's a good sign, right?
Starfield will launch exclusively for Xbox Series X|S and PC on September 6. Touch wood.