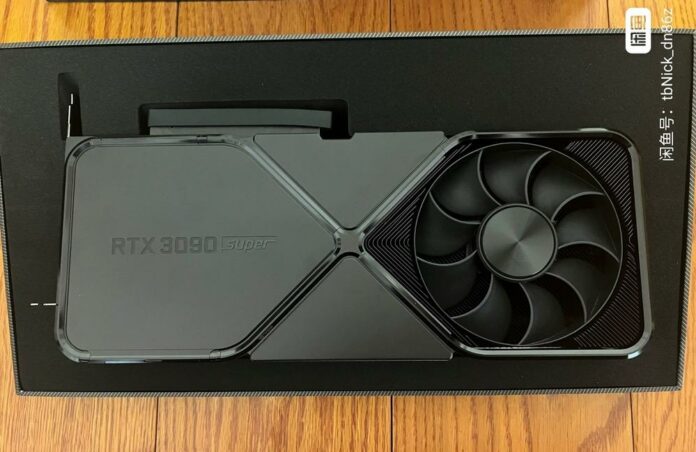 A new picture of Nvidia's unreleased GeForce RTX 3090 Super graphics card has been published by Twitter (X) user @KittyYYuko showing a completely black Founders Edition design.
Presenting the user-facing back side of this card, the picture reveals Nvidia's Founders Edition (FE) cooler with dual fan setup in push / pull configuration. The card is entirely black, including Nvidia's logo and the Super branding, giving it a distinct and appealing aesthetic that's perfect for stealthy builds. That said, seeing the other snap we got a year ago, the card may have had some kind of LED lighting around the front heatsink part – something unusual from Nvidia's FE products.
Regarding dimensions, if we take the PCIe's 89mm size as a reference, the card seems to roughly measure about 300mm long by 120mm wide and cooled by 100mm fans, which is not far from the RTX 3090 FE's 336mm x 140mm x 61mm dimensions.
While it is not the first time we have seen this Super variant online – previously we got a closer peek at the fan / heatsink – keep in mind that it may simply be a fake or modded cooler. Apparently, the Team Green scrapped the Super variant for a Ti model, which was a performance powerhouse.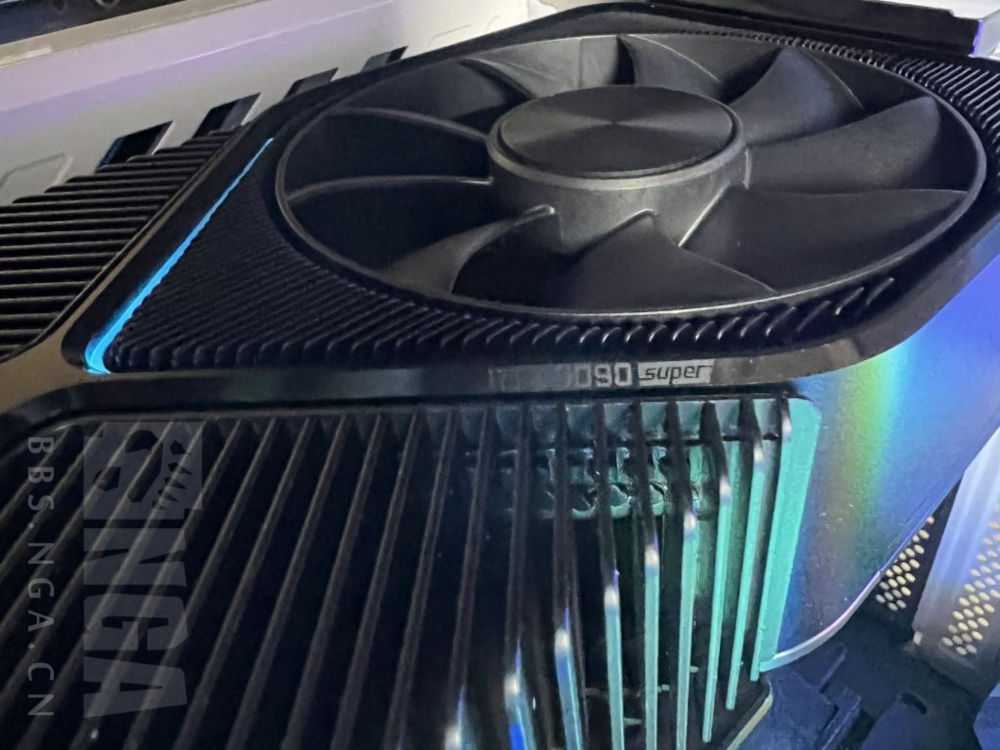 In any case, with Nvidia now focusing on its RTX 4000 series and potentially upcoming RTX 5000, there is no longer room for a new version of the old best graphics card. Super variants of 40-series are much more likely, assuming market interest, since many users are nonplussed with this GPU generation. Hopefully the next will bring some notable uplifts without sending the price to the moon.