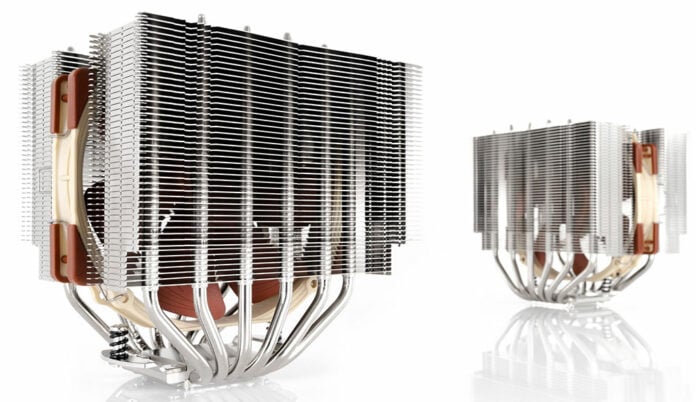 A number of its new motherboards are "mechanically incompatible" with popular Noctua coolers.
Asus is one of the closest partners of cooling specialist Noctua. Before the acclaimed Asus GeForce RTX 3070 Noctua Edition OC was launched, the two firms had a history of collaboration on shared technologies in a less overt manner. Therefore, it is with some surprise, that while browsing the recently-published Noctua Compatibility Centre updates featuring Intel LGA 1700 Z690 motherboards, that Asus is the firm with the most issues, by far.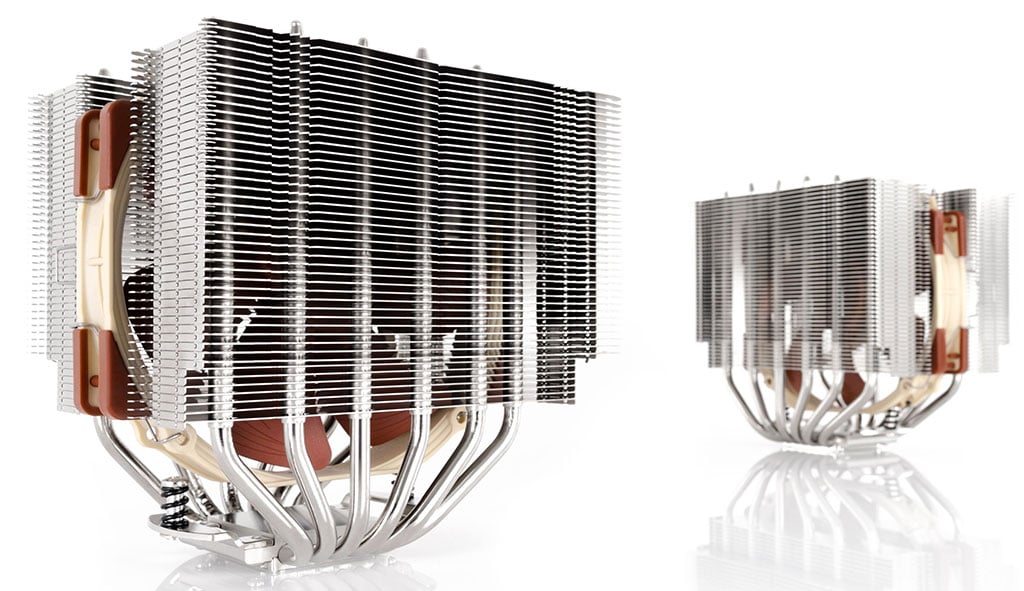 If you wander over to the aforementioned Noctua resource pages and check out LGA1700 compatibility for the popular NH-D15, you will find that seven of Asus's new crop of ADL-S-compatible motherboards are affected by "mechanically incompatible" issues or worse. For perspective, Asus launched 19 new Z690 motherboards last week. Other Z690 motherboard vendors like MSI and Gigabyte seem unaffected, with ASRock being the only other brand with an issue on one of its boards in this instance.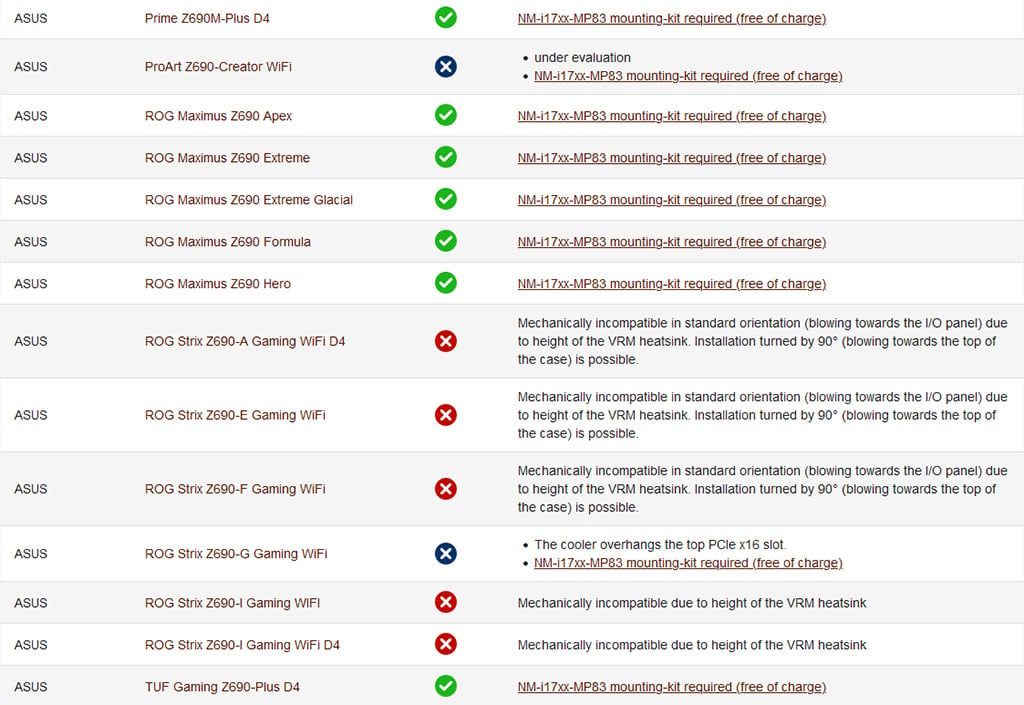 We checked out the same results, but filtered for the popular NH-U12A, and saw a very similar list of Asus boards with compatibility problems. A similar set of reasons seems to be at the crux of the issue – either the cooler is "mechanically incompatible in standard orientation (blowing towards the I/O panel) due to height of the VRM heatsink," or it is "mechanically incompatible due to height of the VRM heatsink."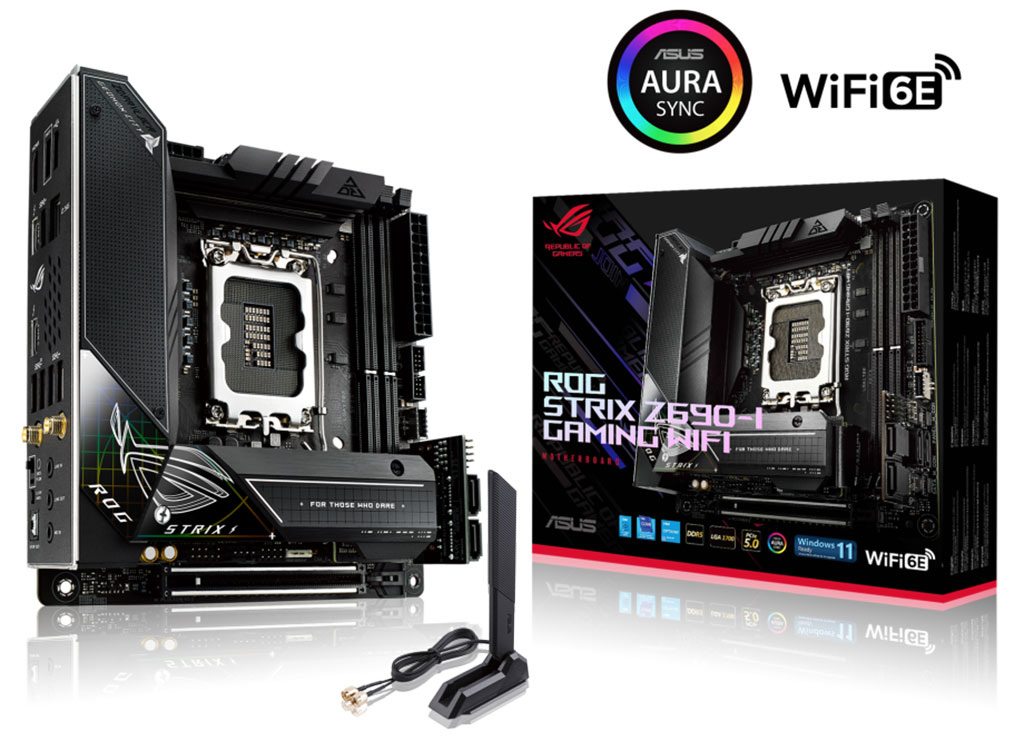 Tech site WCCF Tech comments that there are certain Asus B660 motherboards that will face the same issues. It also notes that Noctua was one of the first big cooler designers to announce LGA 1700 Alder Lake CPU mounting kits, so it seems amiss that Asus should create such incompatible products. Is it that Asus motherboards are particularly 'innovative' in their design, or there were mistakes made here? Either way, please take care if you are planning to move over an existing cooling solution as part of your ADL-S PC platform migration.