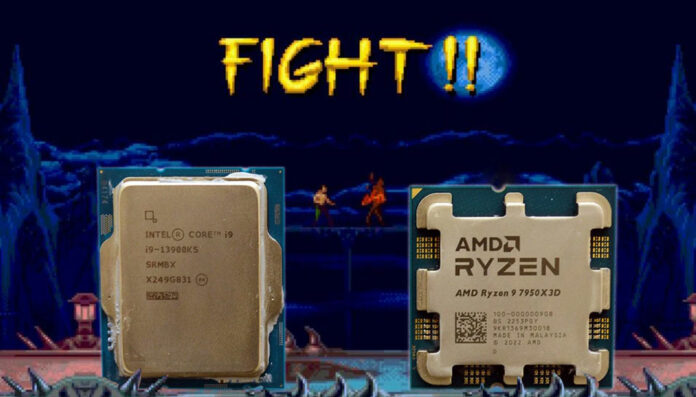 Assuming Lady Luck smiled on you, which wish list PC would you buy? That's a great conversation topic in the boozer. Graphics, to be fair, is easy, as the behemoth GeForce RTX 4090 is an absolute weapon and the default option for explosive 4K performance. The choice for CPU becomes more nebulous as AMD and Intel release special-edition models to woo gamers.
In the blue corner and hailing from the land of high wattages and 6GHz peak speed, Intel has the Core i9-13900KS. This Big Beastie™ arrives suitably well equipped for the task of best CPU all-round. 24 cores and 32 threads based on the latest and greatest Raptor Lake architecture run at rapid speeds, making it eminently useful for productivity applications through to gaming. Yup, it's a bruiser all right.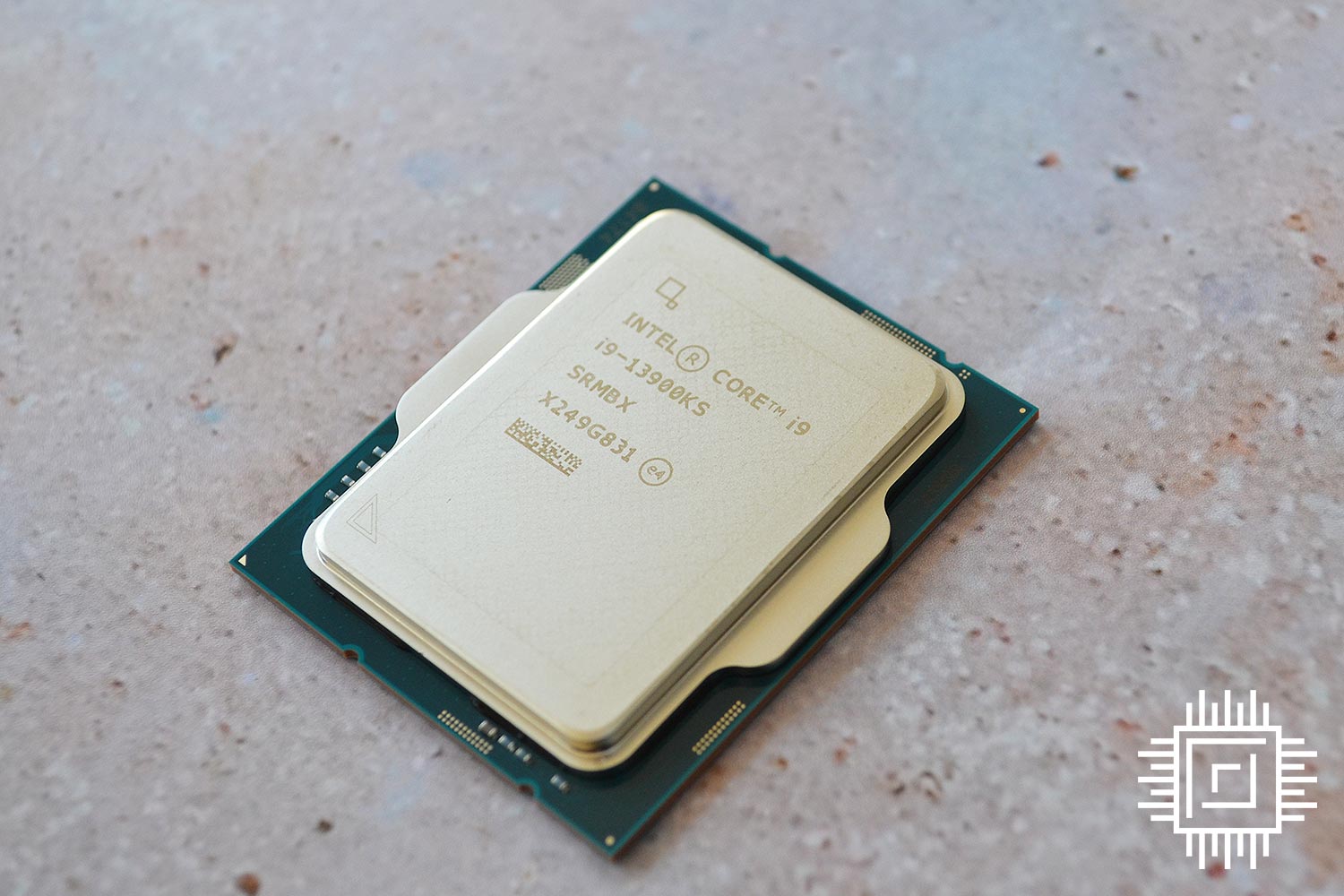 That's not to say AMD is some country bumpkin. Far from it. Ryzen has revolutionised the PC landscape, and the latest 7000 Series is forward looking in every regard. Performance is delivered in spades across the range, yet the introduction of cache-enriched models – X3D chips have up to 64MB of additional application-holding L3 to play with – boosts appeal further. In that regard, Ryzen 9 7950X3D is potentially a brilliant choice as the best gaming CPU for our wish list build.
Neither is cheap, mind you, and that is entirely expected. Intel's champion attracts a £689 / $720 street price while AMD's finest is £719 / $699. And that's without factoring in a decent cooler.
Decisions on the CPU have a cascading effect on the system. Motherboards are driven by that determination, cooling may well change depending upon TDP, and even form-factor options vary on choice of chip. Ryzen 9 7950X3D's tame 120W/162W is heck of a lot lower than the toasty 320W Maximum Turbo Power attributed to the best Core ever. Divergent philosophies collide.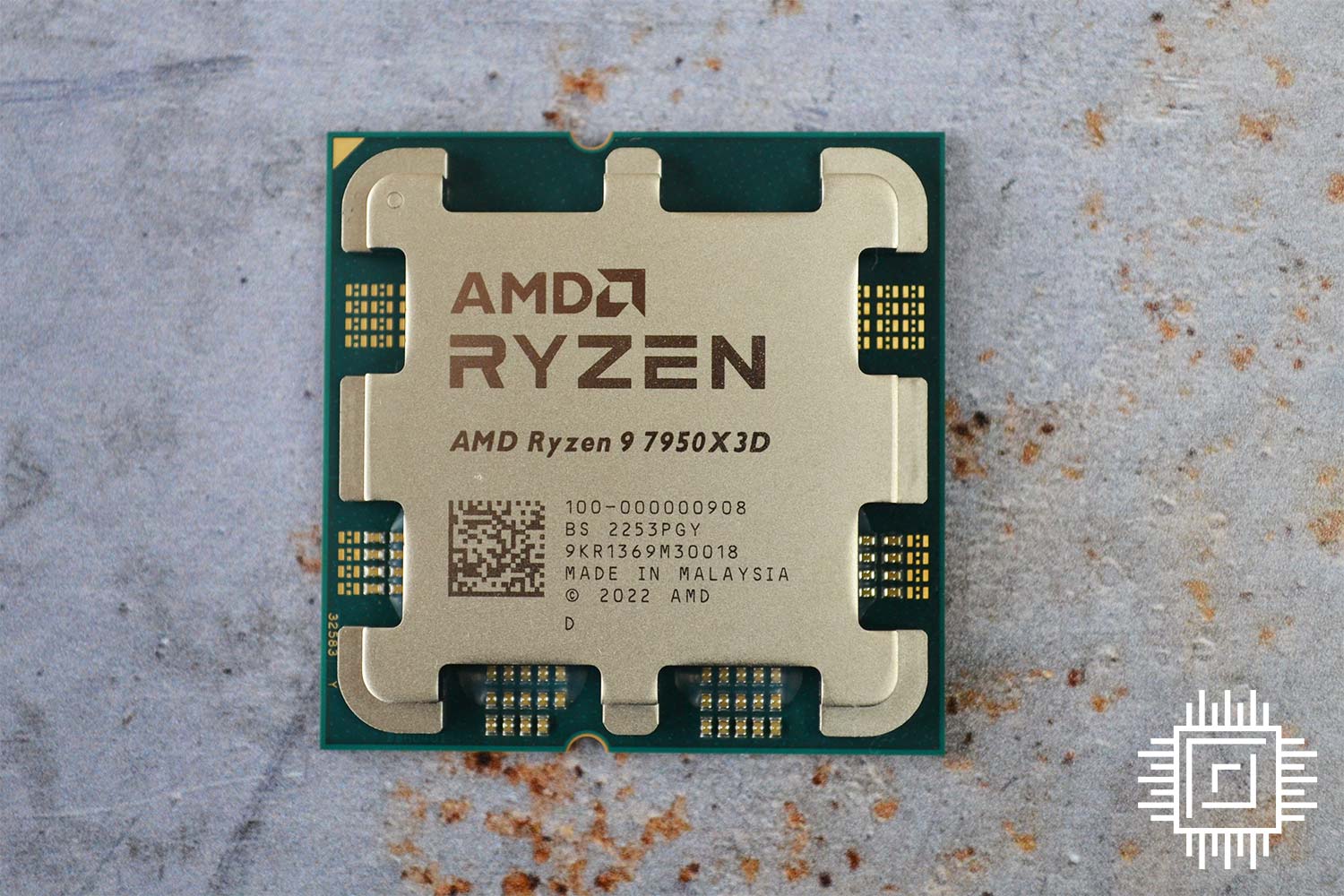 The purpose of this editorial is to determine the best gaming CPU right now. To that end, common components for the two new chips include a Zotac GeForce RTX 4090 AMP Extreme Airo 24GB graphics card, 32GB (2x16GB) G.Skill Trident Z5 Neo EXPO memory operating at DDR5-6000 CL30 on both fronts, Noctua NH-D15S chromax.black cooling, Seagate FireCuda 530 2TB NVMe SSD, and Asrock Z790 LiveMixer and X670E Taichi motherboards.
be quiet! is on hand with a Dark Power 13 1,000W PSU providing perfectly stable juice and easy cabling thanks to a single PCIe 5.0 GPU power connector. We couldn't make the two class-leading platforms more similar if we tried; it's a fair fight and in-game settings are set to maximum. Adding some context, an AMD Ryzen 9 5950X is also included in upcoming graphs. All chips are run with their manufacturer-specified power limits intact. Game on!
Application performance


Though gaming is the intended purpose, it's still worth investigating each chips' chops – trying saying that fast – in regular applications. We wouldn't want them to be one-trick ponies, right.
Ryzen 9 7950X3D isn't the fastest AM5 chip purely because AMD has decided to limit its TDP in relation to, for example, Ryzen 9 7950X that arrives on the scene with a 170W limit. Nevertheless, it puts up a commendable showing, beating last-gen Ryzen 9 5950X by 23.3 and 41.7 cent in the single- and multi-thread workloads, respectively. Wattage-eating Core i9-13900KS leads the way, of course, but the differences aren't vast.
Efficiency isn't the primary concern for this high-powered trio, but it must be noted that during the multi-core test AMD's latest gaming chip peaked at a system-wide 238W. That's small fry compared to the 380W consumed by the Intel champ when placed in full-on berserker mode. Ouch.
Synthetic tests


Moving over to synthetic benchmarks, there's little gain between AMD generations. Intel leads the way at the native QHD setting but AMD turns the tables at UHD, which is the optimal resolution for big, bad GeForce RTX 4090.
Assassin's Creed Valhalla



Well, lookie here. There's not too much between three leading platforms, yet when every last frame matters, Ryzen 9 7950X3D offers a smidge more performance than Core i9-13900KS. 4K120 sure is beautiful to look at.
Cyberpunk 2077



Here's a case where even the mighty GeForce RTX 4090 becomes the bottleneck. The game's engine doesn't respond to better CPUs all that well – even R9 5950X manages a decent return at FHD.
Perhaps we're barking up the wrong tree, you might say. Cyberpunk 2077 now supports DLSS3 and Frame Generation technologies, which are welcome even for a card as powerful as RTX 4090. Enabling them in quality mode and running the test again at normally GPU-taxing UHD returns interesting results. Performance jumps from 43fps to 117fps and 115fps on Intel and AMD platforms, respectively. In other words, genuine innovation outside the CPU is far more important for graphics.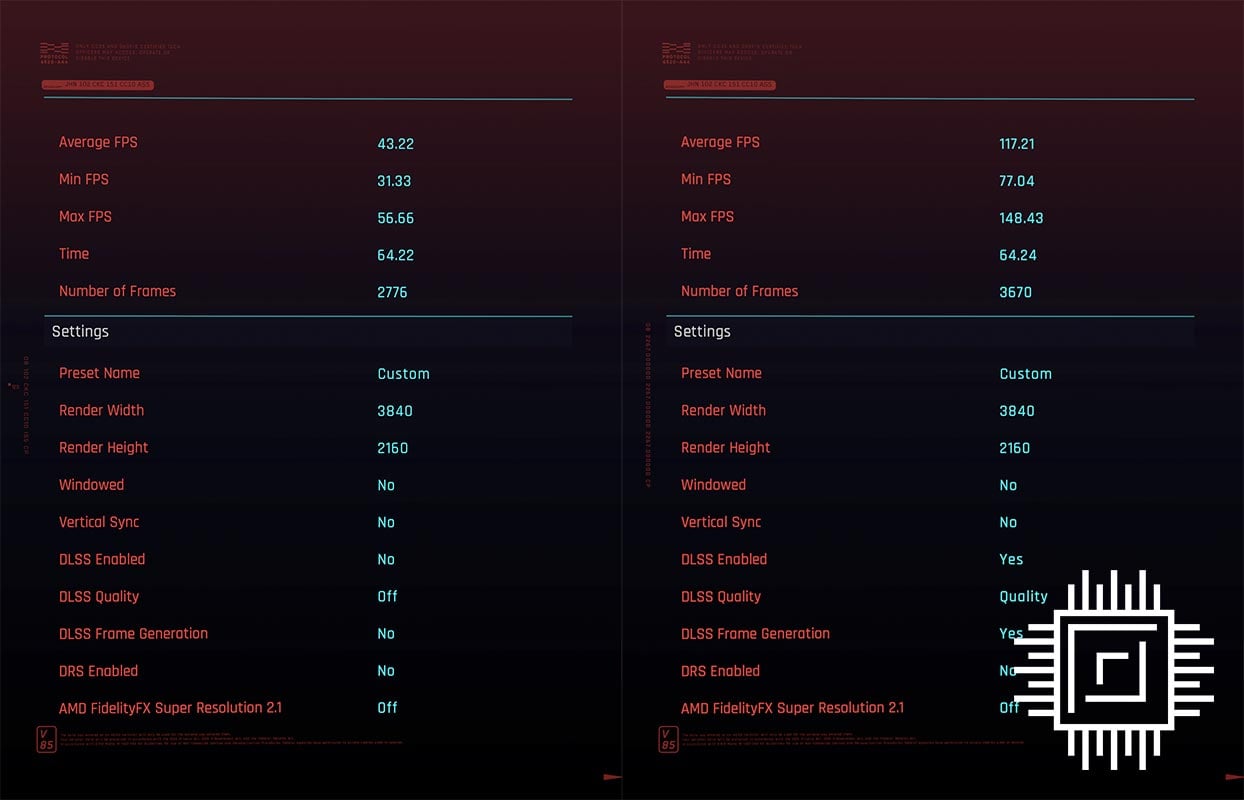 Far Cry 6



Run with ray tracing active, there's something about the Dunia 2 engine that loves sky-high frequencies offered by the latest Intel chips. Differences exist even at 4K, so as we leave no frame behind in the editorial, chalk this up to an Intel win. This Raptor has sharp teeth.
Final Fantasy XIV: Endwalker



Ryzen 9 7950X3D makes solid strides in closing the yawning gap between 5950X and 13900KS. The latest-generation pair are practically indistinguishable in performance at every resolution. We'll call this a draw.
Forza Horizon 5



Shifting gears into arguably the most beautiful of racing games, our champion CPUs swap places depending upon resolution. And oh man, it looks and plays incredible at 4K160.
Marvel's Guardians Of The Galaxy



Trying to slow down RTX 4090 by invoking ray tracing is a fool's errand at lower resolutions. Intel holds the upper hand, though the gap all but disappears at QHD, and we reckon AMD's 3D V-Cache technology is working well here – just take a look at the non-3D 5950X's performance in comparison. All that said, take your pick of any subsystem for fluid UHD gaming.
Tom Clancy's Rainbow Six Extraction



The title with the highest framerates is our final outing. We believe Ryzen 9 7950X3D's maximum speed of 'only' 5.7GHz hurts performance at FHD, and this is where having 6GHz to play with provides dividends for Core i9-13900K. At UHD, meanwhile, 200fps is just so lush. An embarrassment of performance riches.
RTX 4090 grabs the lion's share of system wattage when gaming. That makes implicit sense as it's a 450W-plus monster. Peak power consumption was observed as 592W and 624W for AMD and Intel systems, respectively, so there's not a lot in it when fragging opponents in glorious 4K.

This graph normalises seven-game performance at FHD. On average, Ryzen 9 7950X3D achieves 96.1 per cent of the Core i9-13900KS' performance – it's actually faster in one game – while Ryzen 9 5950X lags behind to a larger degree.
Summary
Make no mistake, AMD and Intel have brought serious CPU artillery with range-topping chips providing plenty of oomph for wonderful framerates when paired with incomparable GeForce RTX 4090.
The two firms go about business in different ways and carry specific limitations that may sway the decision. Intel's Raptor Lake requires massive wattage and potentially suffers from high cooling noise in a mission for that head-turning 6GHz frequency. It's also effectively end-of-life this generation from an upgrade viewpoint. AMD, on the other hand, needs software optimisation for 3D V-Cache to work optimally, but underlying AM5 has plenty of legs. Do you prefer swings or roundabouts?
Both approaches have plenty of merit, but there can be only one winner in the battle for world's fastest consumer gaming CPU. Going by our benchmarks – and let's remember, one can skew results hugely by picking titles more suited to either Raptor Lake or Zen 4 – this most coveted of all crowns rests on Core i9-13900KS.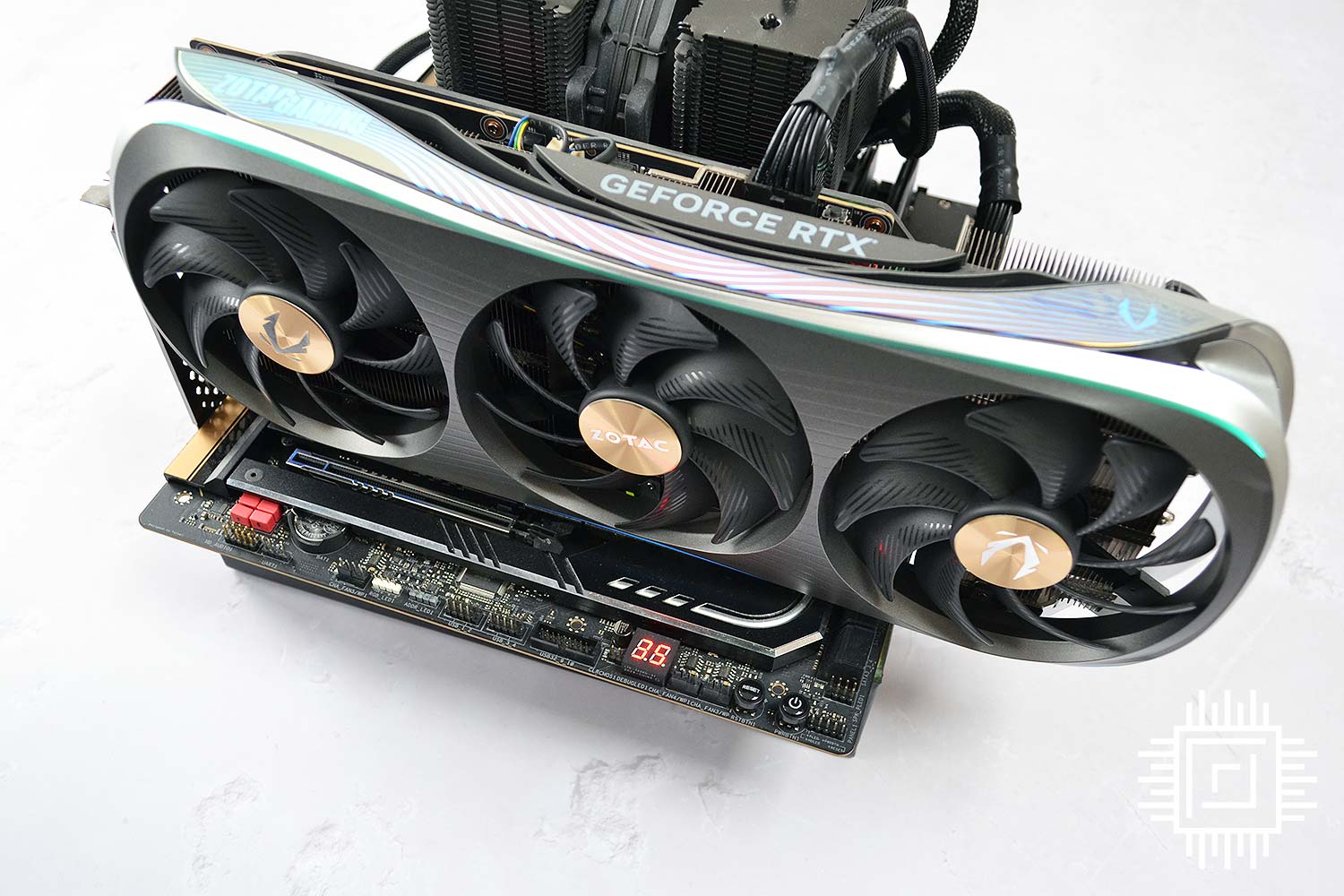 It's a close call, mind, and would-be purchasers of either Ryzen 9 7950X3D or Core i9-13900KS will have a fabulous gaming experience, particularly when paired with a brutish card like GeForce RTX 4090. There simply is no bad choice at the premium end of the CPU market, and that is great news to the well-heeled gaming enthusiast.
Everyone takes potshots at the king, and AMD is busy readying the single-CCD Ryzen 7 7800X3D for dethroning duties. We wait with bated breath to see if Core's reign continues.