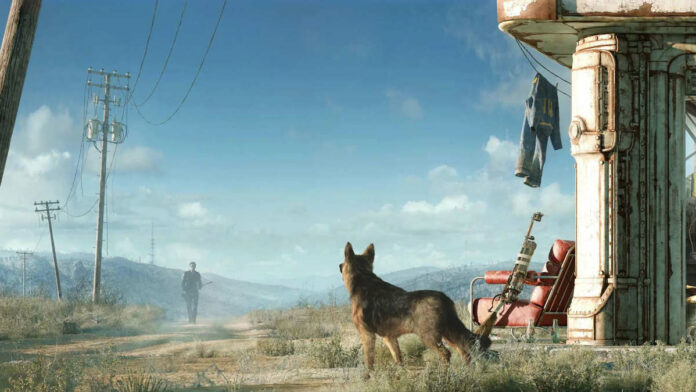 Do you enjoy Fallout 4? So much so that you can't help but purchase it over multiple console generations? Well, Bethesda has just the thing for you. An enhanced and upgraded edition will be arriving on both PS5 and Xbox Series S|X consoles as early as next year. Not to worry, existing users won't have to spend a dime as the update is free!
Fallout's month-long 25th Anniversary celebration is slowly drawing to a close, and to end it with a bang, Bethesda decided to announce the free upgrade, which will also be coming to PC.
The update will include much-needed quality-of-life improvements including higher framerates, bug fixes, bonus Creation Club content, and both a quality mode – for outputting 4K content – and a performance mode for high-refresh-rate gaming. Noice.
I do get the appeal. A shiny, new coat of paint over pre-existing video games warrants a fresh playthrough for older fans, all the while enticing new players to the franchise. Heck, TES: Skyrim started life on PS3 and Xbox 360 before being enhanced and upgraded to PS4 and Xbox One, with all DLCs in tow as a Legendary Edition. Not only that, but it also appeared again as an Anniversary Edition for PS5 and Xbox Series consoles.
Besides that, the game still sells in numbers on PC even to this day, so why wouldn't Bethesda capitalise on an 11-year-old investment? In the words of the great Todd Howard himself, "If you want us to stop releasing it, stop buying it."
Bethesda has yet to announce an official release date for the upgrade as of yet, while new projects such as Starfield are expected in the first half of 2023. Also, do yourself a favour and pick up Fallout 3: GOTY Edition for absolutely free on the Epic Games Store, if you haven't already.