Jump to: Features | Firmware | Performance | Conclusion
Small and powerful, are you? Master Yoda could well be saying those words about the latest slew of Mini-ITX motherboards capable of powering high-performance CPUs and GPUs. ASRock agrees and sets its stall out on promoting the itty-bitty form factor through a range of affordable motherboards. Sitting in the AMD camp is the £175 Ryzen 7000-supporting Phantom Gaming B650I Lightning WiFi.
We first laid peepers on it during August's Gamecom tradeshow. ASRock strips away most cost-inflating extras in the name of simplicity. Recall, if you will, the B650 chipset is the next step up from the truly budget A620, which is not recommended for a performance build because its feature set is mired in the past. PCIe 3.0 x8 graphics, limited USB, and a lack of overclocking combine to ensure it's only relevant for cash-strapped builds. Caveat emptor!
B650 offers more of everything that's good, and it's a great starting point for mid-range Ryzen 7000 Series. It understandably misses out on explicit PCIe 5.0 support for graphics while it's also optional for the primary SSD slot. If you appreciate that no PCIe 5.0 GPUs exist and compliant SSDs remain rather expensive, that's no great loss.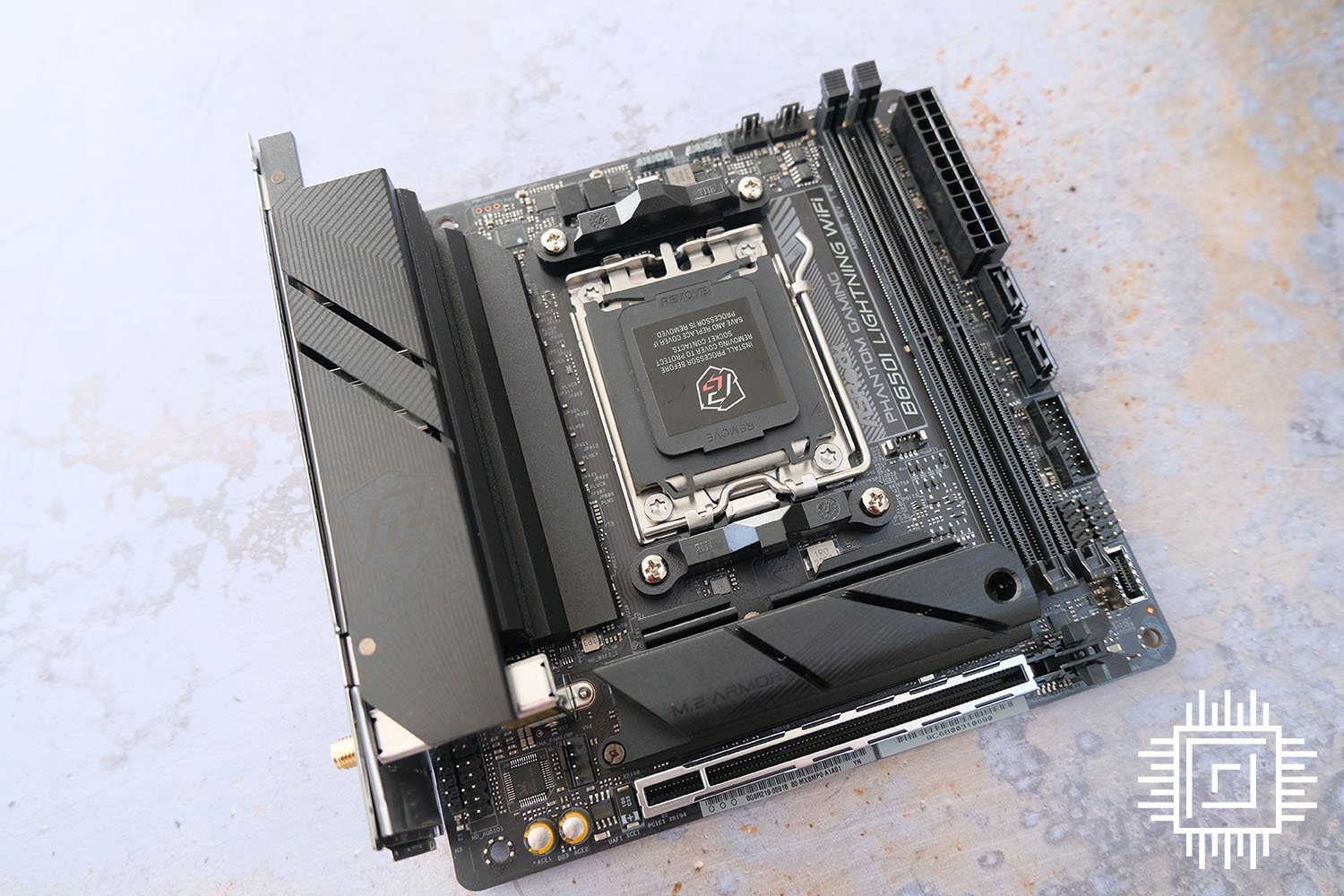 Features and specification
You realise how large the AM5 socket is when viewed on a tiny motherboard. ASRock uses common sense by not overengineering this model. Eschewing 20-phase VRMs oftentimes needlessly applied to high-end motherboards, B650I Lightning WiFi shows restraint by opting for eight on the CPU, two for memory, and one tasked with the SoC. Enough, on paper, to easily drive any top-end 170W Ryzen 7000 Series chip, with enough left over for overclocking fun.
ASRock duly lists asterisked support for Big Boss Ryzen 9 7950X. That said, installing said chip – with the board patched to the latest v1.30 BIOS – generates a pre-POST warning indicating the 170W champ isn't fully supported. You can ignore this, actually, as the chip runs just fine. Other quality Ryzen options exist, of course, and plenty make the grade in our best CPU guide.
Fewer VRMs necessitate simpler cooling, but top marks for plonking a high-quality heatsink on the left-hand side. Be careful when handling the motherboard, as grabbing it with both hands brings the ever-so-sharp mounting points beneath the main 24-pin connector into play – my finger still bears a subcutaneous mark.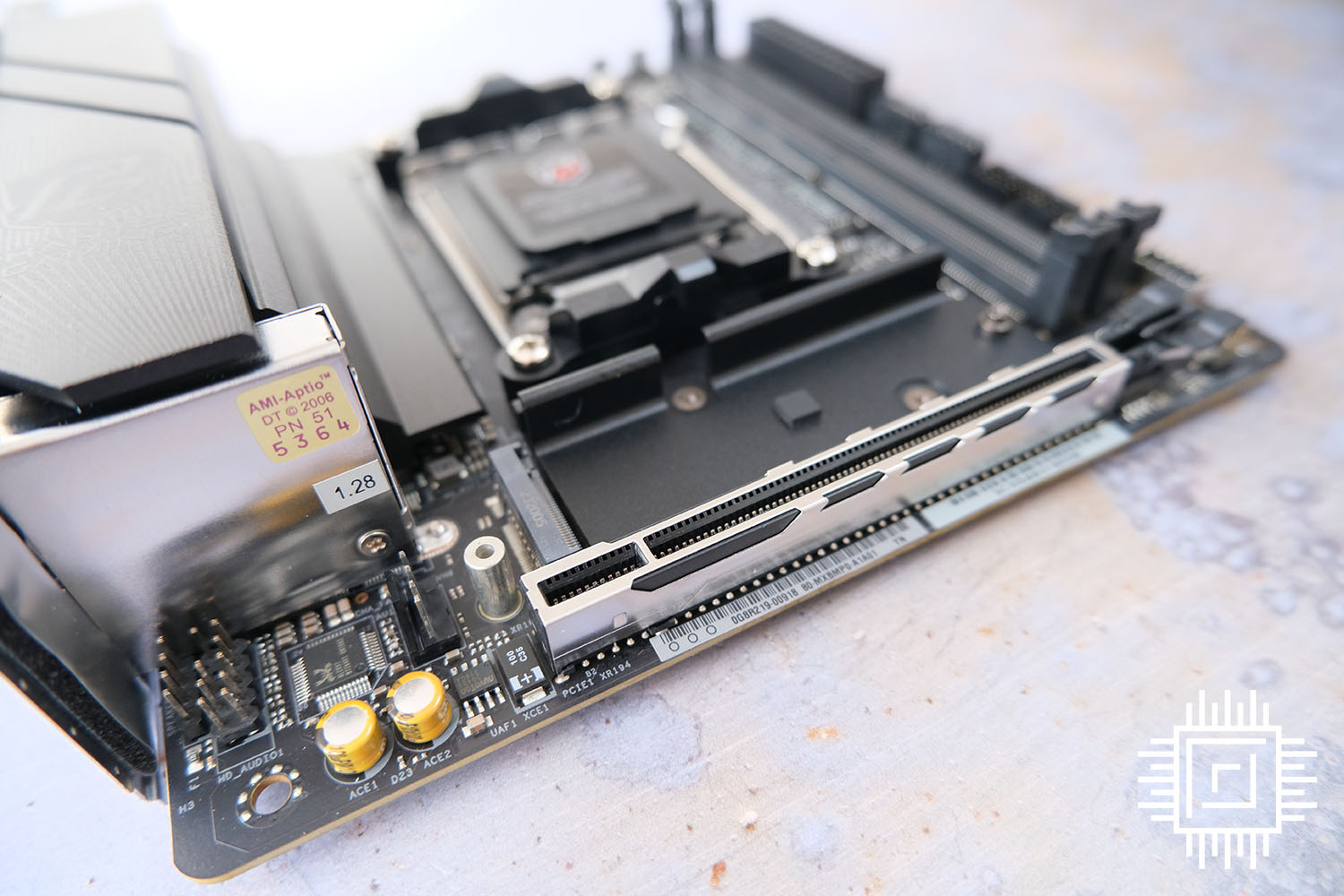 Strengthening the only graphics slot is a good idea, especially if you install a big beastie of a card. But first, house your SSD because getting to it after the graphics card and memory are in can be a mite tricky. ASRock uses dual-side M.2 stacking, meaning the primary PCIe 5.0 slot is on this side and a secondary PCIe 4.0 in exactly the same position on the back. We don't recommend using an extravagant drive on the rear as there's little airflow in this area.
A comically large Zotac GeForce RTX 4090 weighs down ASRock's pint-sized offering. I tested the slot's presumed rigidity by holding both sides of the eight-layer motherboard and lifting it away. Fair play; the chief performance GPU didn't budge or warp the board. Don't try this at home, kids.
If you're stuck knowing which cards and drives to use alongside the motherboard, we can help you find the best graphics card or best SSD with our thorough guides.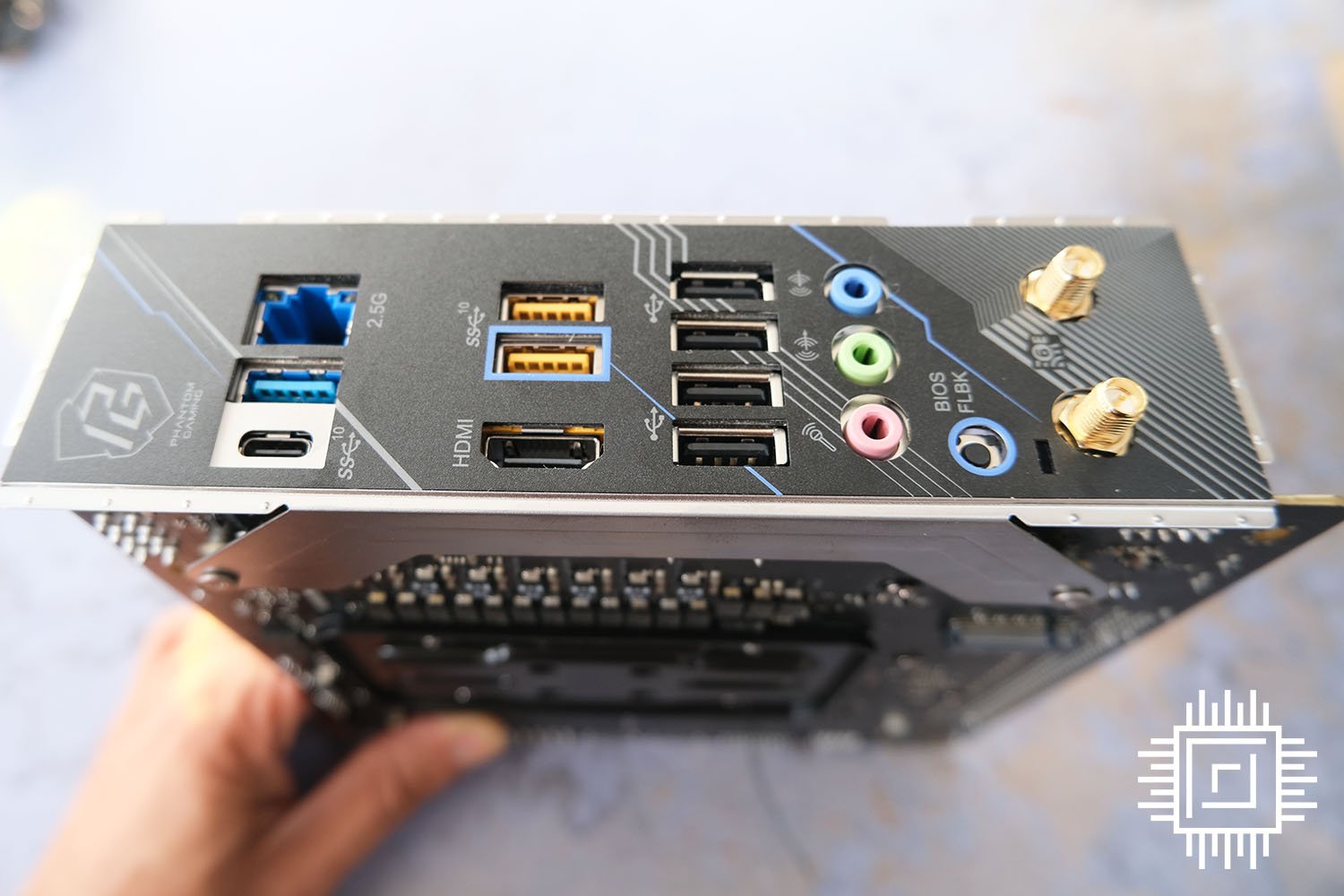 Zero complaints about no onboard RGB. There are two addressable LED headers dotted around should illumination be important. Peering closely, three fan headers are enough for Mini-ITX, as well, so ASRock covers you for reasonable chassis airflow.
Building out the I/O panel's connectivity is more fraught with possible mishap than on a regular ATX motherboard because PCB space is limited. ASRock accommodates 10Gbps USB through two Type-A and a single Type-C, and should you wish to use the IGP present in this class of Ryzens, HDMI is present and correct.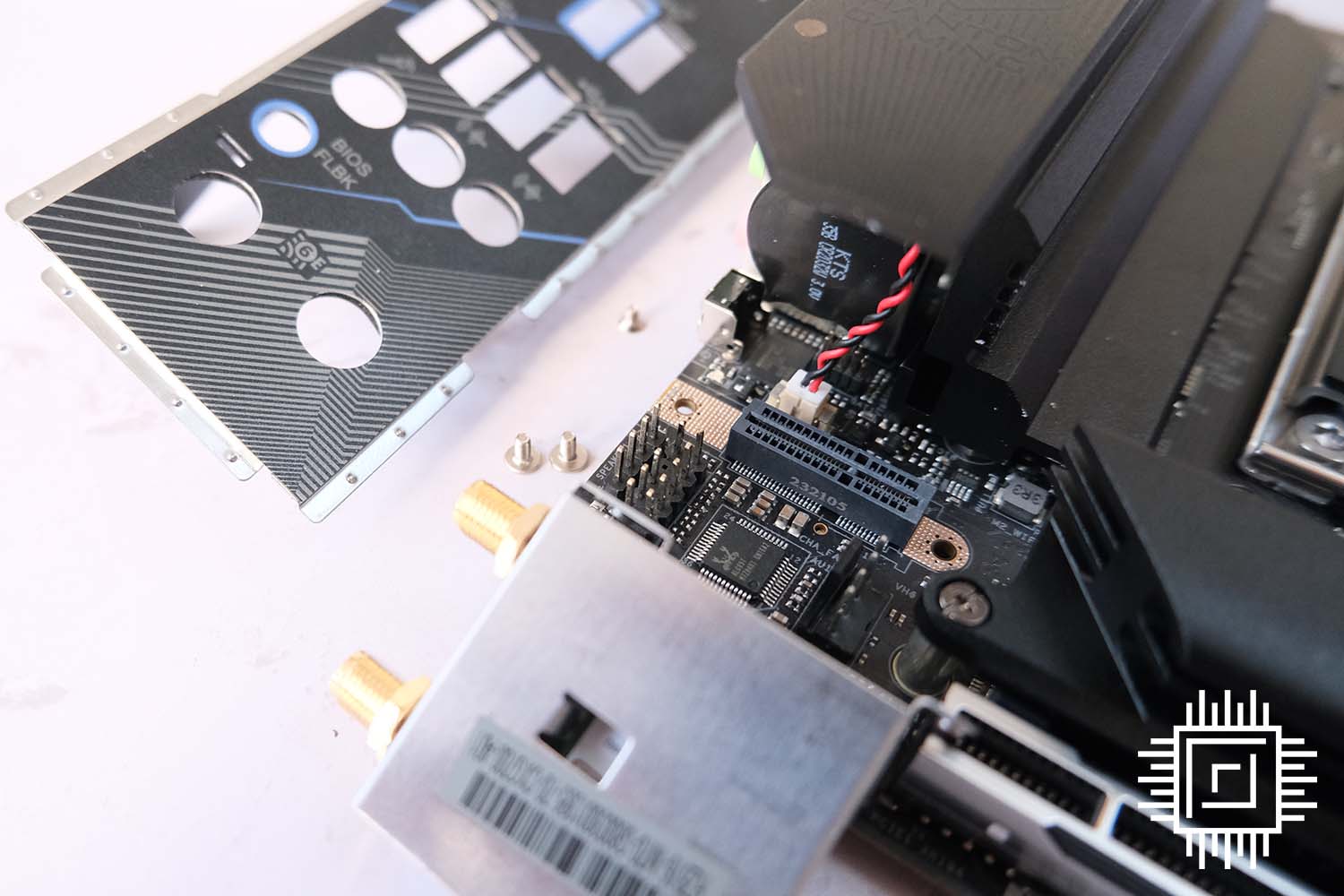 The motherboard's name gives some networking mana away. There's both wired 2.5GbE and wireless WiFi 6E from a small 2230 chip integrated at the bottom of the I/O shield. If you don't care about WiFi love, the baked-in aerial portion comes away by removing the retaining I/O shield and three screws to reveal that the same slot houses a bootable NVMe SSD, bringing the total complement to three. We'd rather keep it as is and make use of the two SATA ports for additional, albeit slower, storage.

Show your support for impartial Club386 reviews
Club386 takes great pride in providing in-depth, high-quality reviews built on honest analysis and sage buying advice. As an independent publication, free from shareholder or commercial influence, we are committed to maintaining the standards our readers expect.
To help support our work, please consider making a donation via our Patreon channel.
Firmware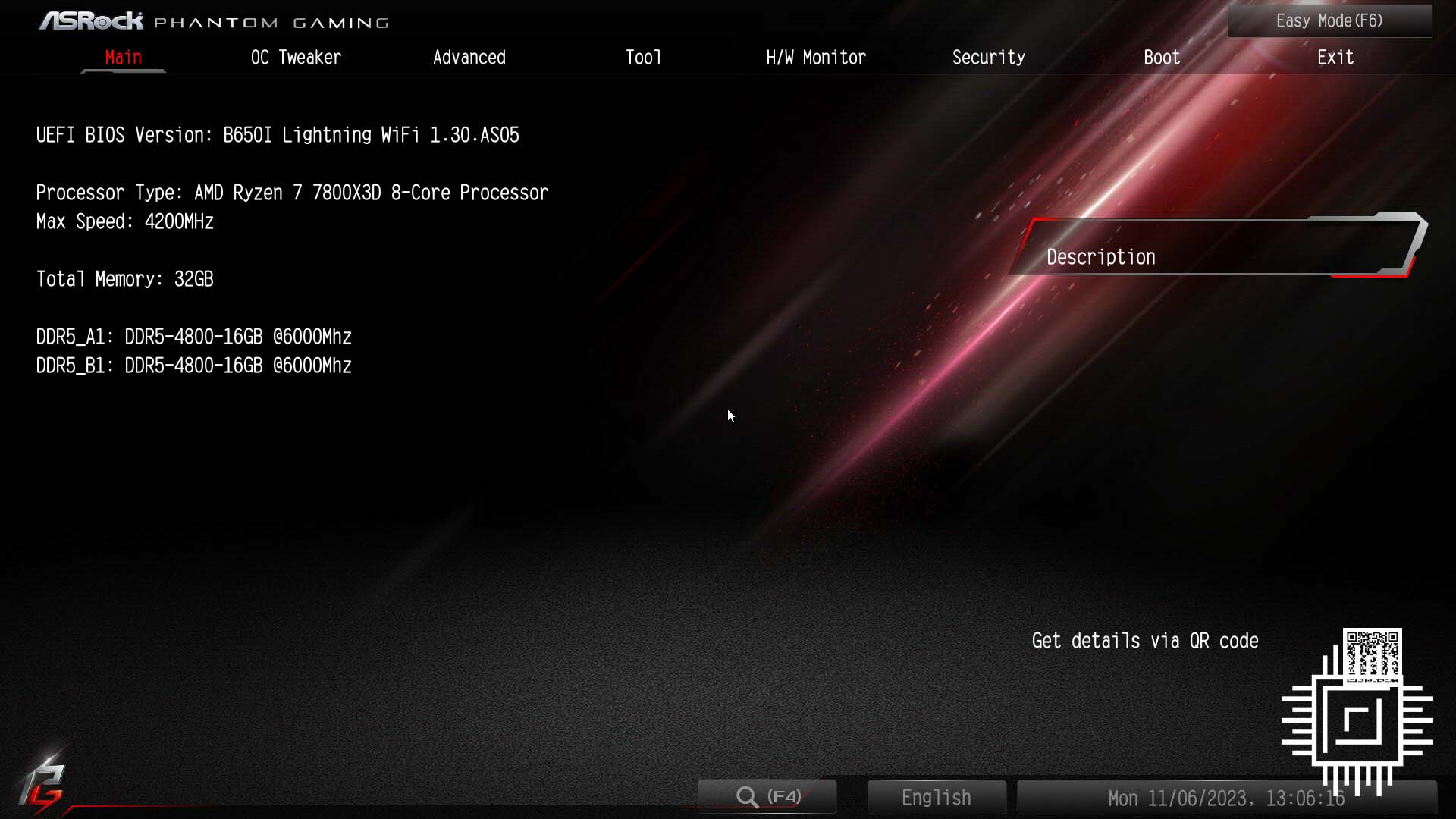 Ryzen 7 7800X3D or Ryzen 9 7950X are both equally at home on B650I Lightning WiFi. ASRock doesn't discriminate against B650 as it uses the same firmware format as on, say, top-notch X670E Taichi. Tweaking options aren't as granular, to be fair, but that's entirely expected.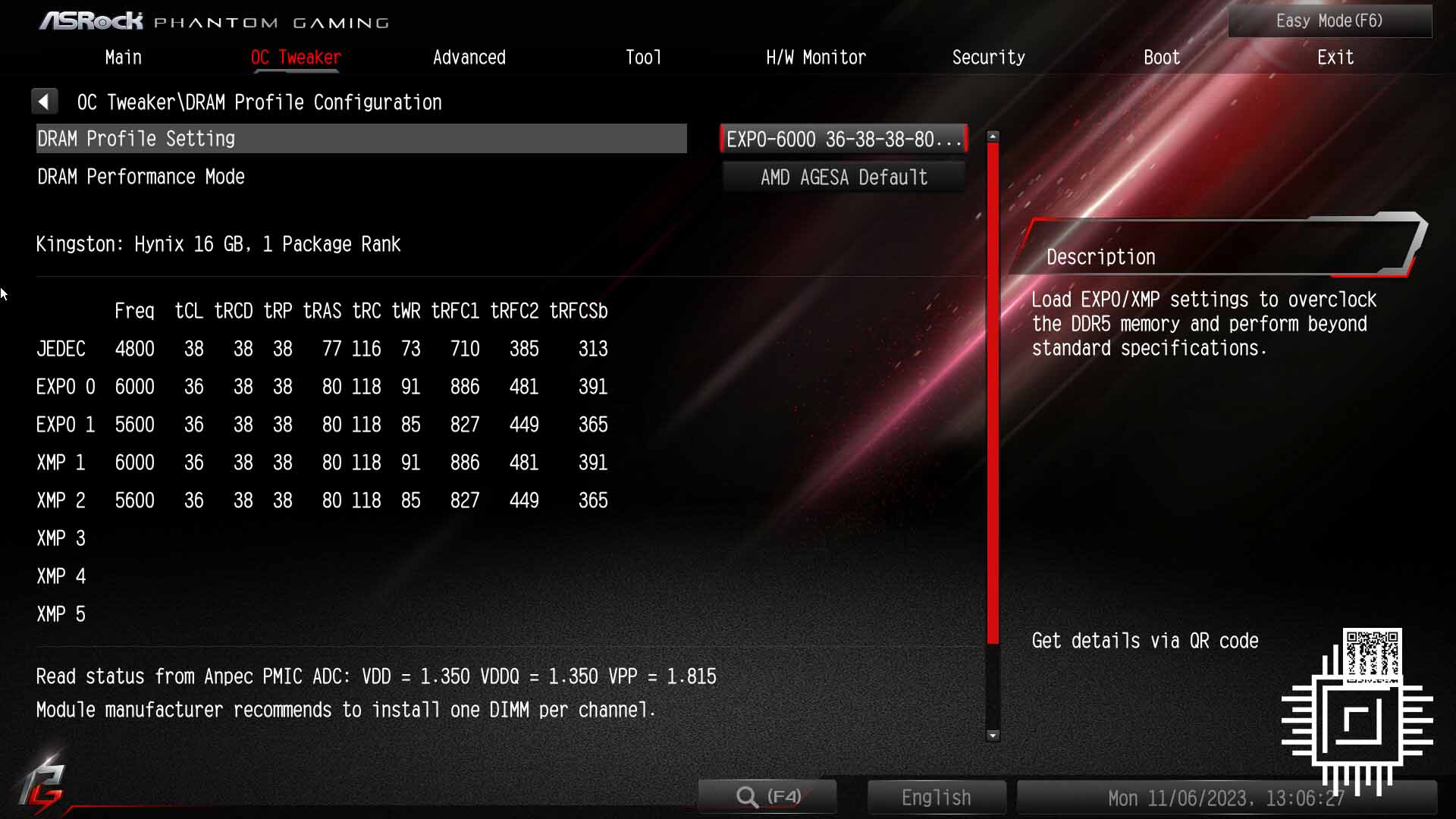 EXPO settings offer one-click automation for memory. Running DDR5-6000 is a cinch, scaling up to 7,000MT/s on a faster kit.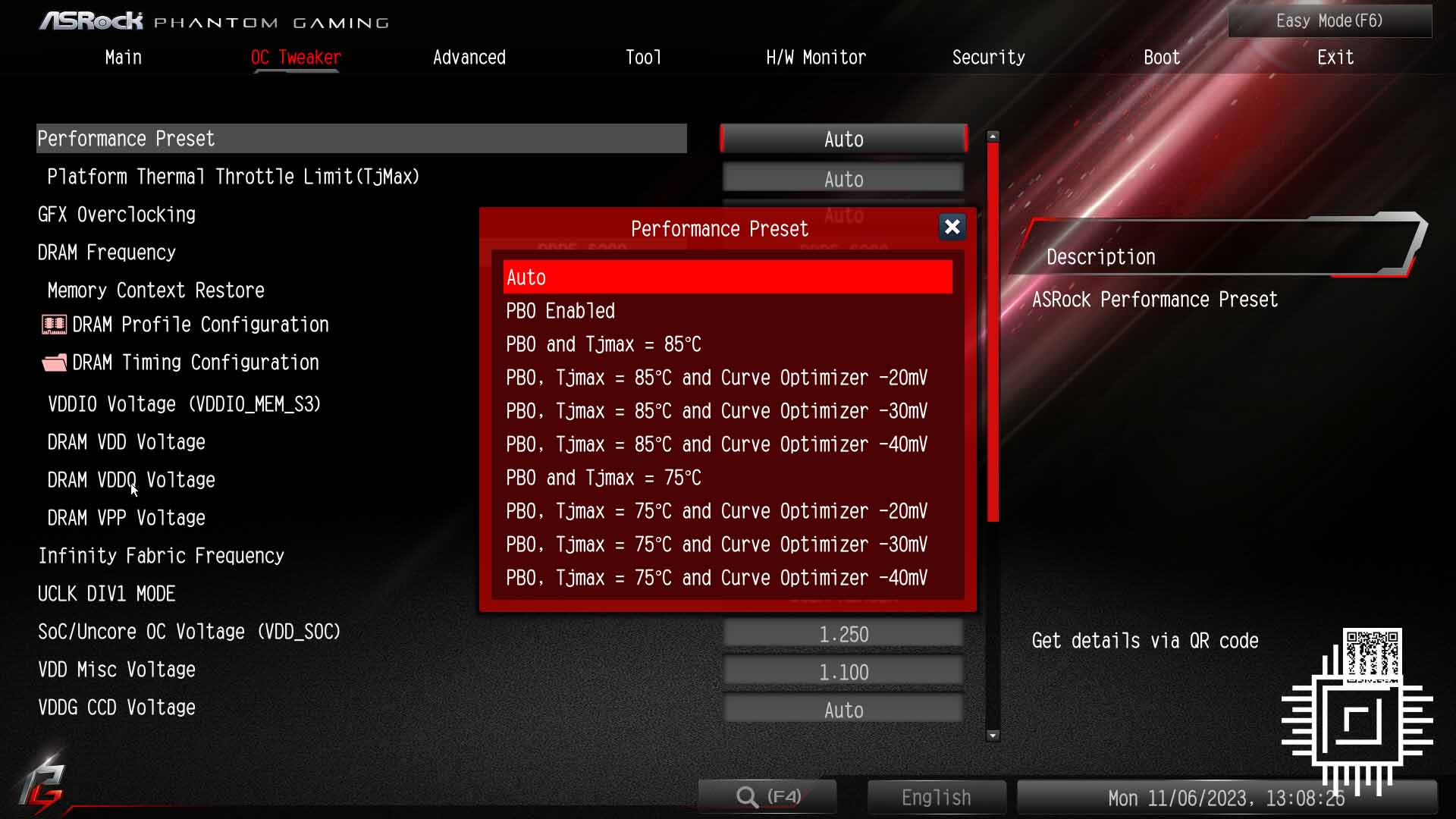 Safeguarding B650I Lightning WiFi's power circuitry, ASRock natively installs a 75°C thermal cap on any processor, which throttles frequency when breached. AMD, on the other hand, opts for 95°C, which is also what we see on enthusiast boards such as the aforementioned X670E Taichi. Don't despair, performance aficionados, because you can manually remove the B650 thermal cap by increasing the PTTL figure.
Performance
Benchmarking B650I Lightning WiFi against the ASRock B650E Taichi Lite shows whether spending £100 more is actually worth it when running at stock speeds. Common components include an AMD Ryzen 7 7800X3D, Zotac GeForce RTX 4090, and Kingston DDR5-6000 memory.
| Benchmark | ASRock B650I Lightning WiFi | ASRock B650E Taichi Lite |
| --- | --- | --- |
| AIDA Read (MB/s) | 58,893 | 59,137 |
| AIDA Write (MB/s) | 77,783 | 79,169 |
| AIDA Copy (MB/s) | 59,245 | 58,714 |
| AIDA Latency (ns, lower is better) | 72.2 | 76.6 |
| Cinebench 1T (score) | 1,795 | 1,789 |
| Cinebench MT (score) | 18,161 | 18,062 |
| y-cruncher (time, lower is better) | 76.918 | 77.003 |
| PCMark 10 (score) | 8,204 | 8,281 |
| 3DMark TS (score) | 29,447 | 29,238 |
| PCIe 5.0 SSD (MB/s) | 12,398 / 11,816 | 12,394 / 11,836 |
| Endwalker FHD (FPS) | 294 / 102 | 293 / 101 |
| Far Cry 6 FHD (FPS) | 168 / 125 | 169 / 126 |
| AC Valhalla (FPS) | 231 / 181 | 233 / 180 |
| TC: Rainbow 6 (FPS) | 474 / 322 | 477 / 328 |
| VRM temperature (°C) | 56 | 52 |
| Power idle / gaming (watts) | 68 / 506 | 71 / 513 |
Small differences exist due to AMD continually updating the overarching Agesa software that's rolled into major firmware releases. By and large, performance is impressive for a motherboard at this price point.
The ASRock PG B650I Lightning WiFi's solid heatsink returns a more than acceptable VRM temperature when the 7800X3D is running flat out in multi-core tests. Switching out to the 7950X, however, and CPU-centric load increases by a further 65W at the wall and heightens VRM temperature to 67°C. This is absolutely fine when you consider the Lightning WiFi's rudimentary power-stage setup.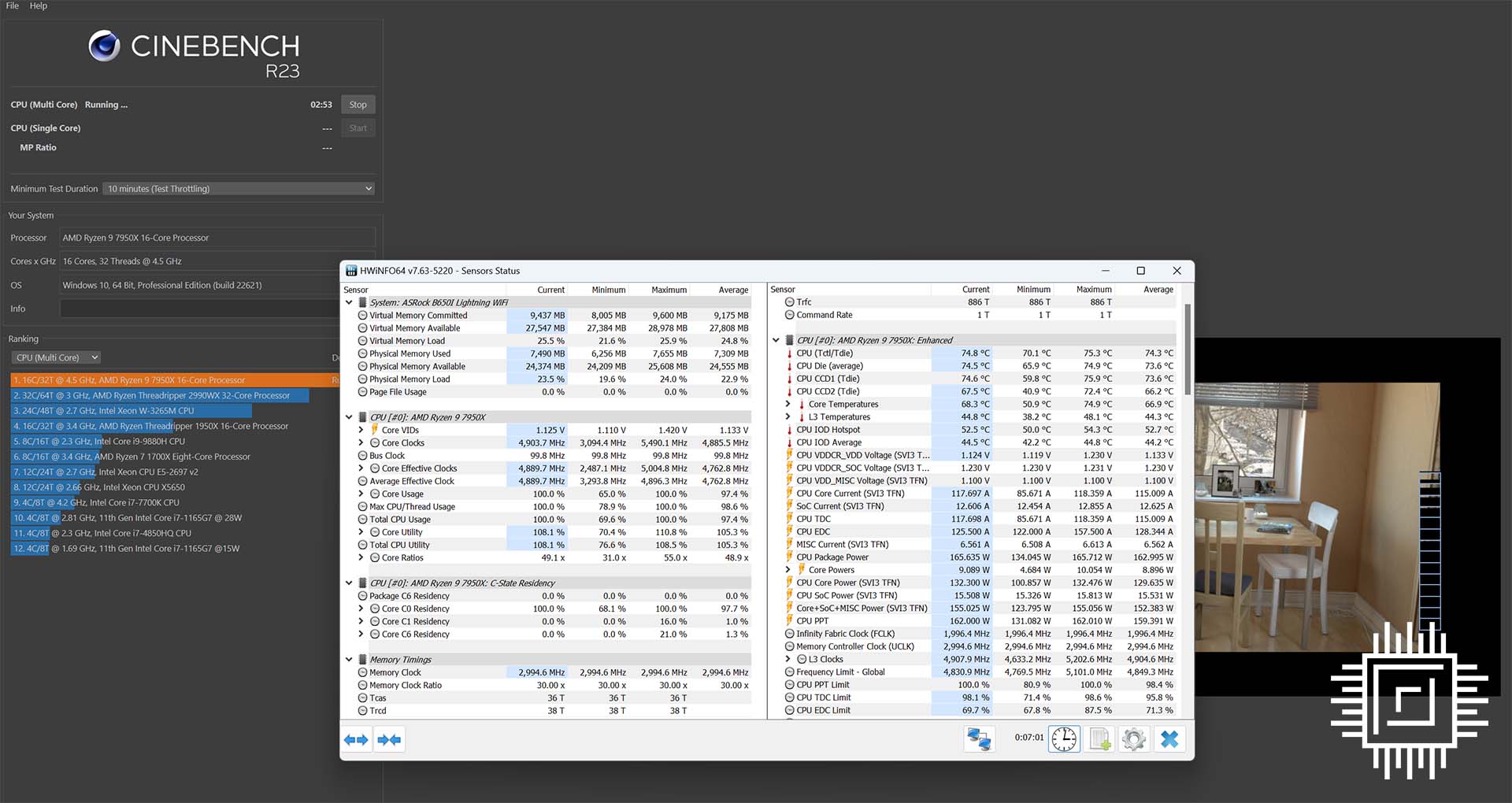 Conclusion
Small-form-factor enthusiast builders on a budget are often overlooked as manufacturers continue to plough investment into ATX. Nevertheless, the tide is turning for AMD AM5, helped by motherboards such as the ASRock Phantom Gaming B650I Lightning WiFi.
Priced comfortably south of £200, standout features include PCIe 5.0 M.2 support, 2.5GbE and WiFi 6E, and enough composure and cooling to drive an AMD Ryzen 9 7950X without breaking into a VRM sweat.
The ASRock Phantom Gaming B650I Lightning WiFi makes the most sense in an attractive and space-saving Mini-ITX desktop build featuring a high-quality chassis, non-X CPU, and mid-range graphics card. There's really no need to spend more when running stock components, and with AM5 offering long service through multiple Ryzen CPU generations, this is a board for today and tomorrow.
Firmly ensconced in the camp of less is more, the ASRock Phantom Gaming B650I Lightning WiFi makes cutting-edge Mini-ITX a viable avenue for everyone.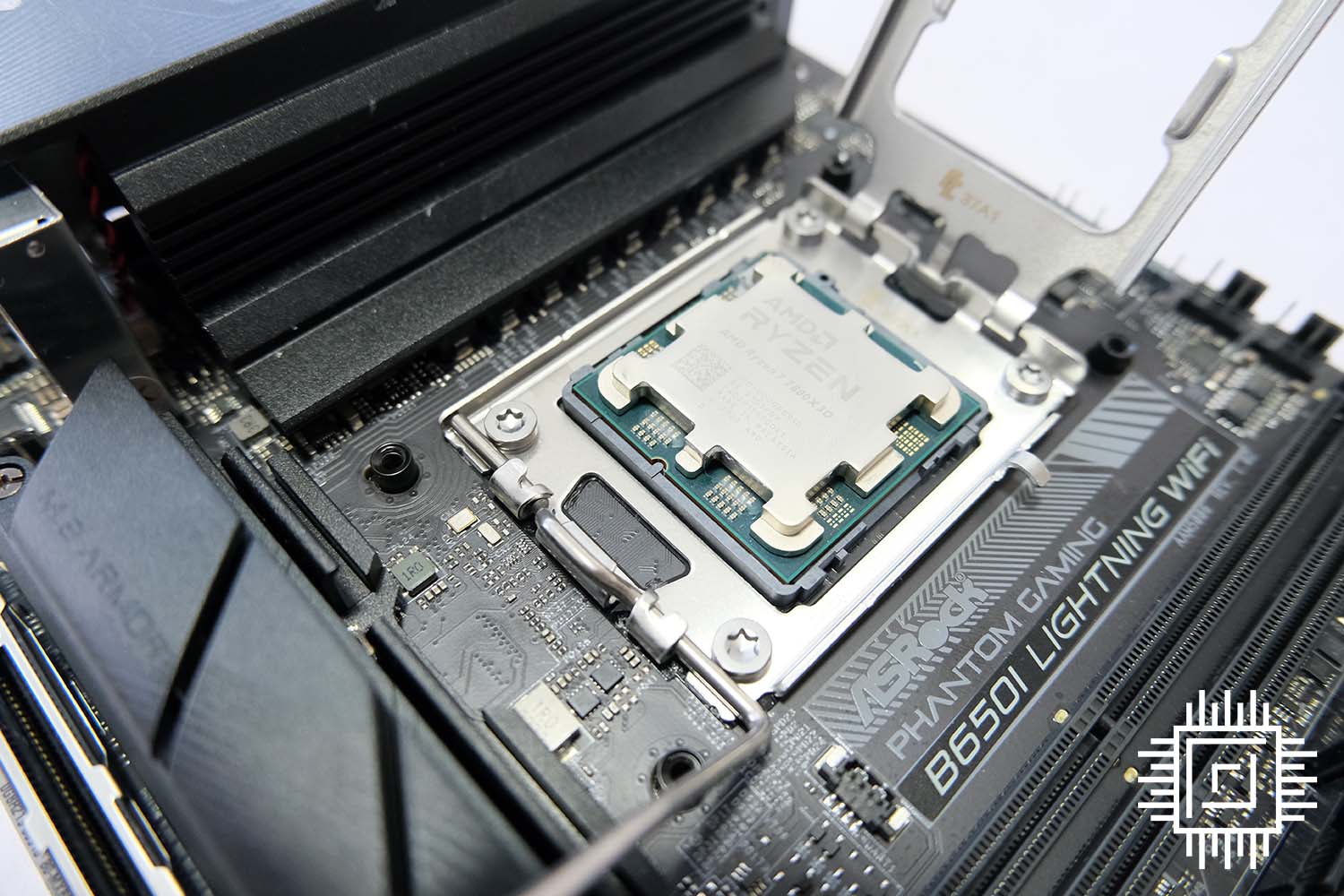 ASRock Phantom Gaming B650I Lightning WiFi
Verdict: A well-thought-out motherboard that gets the fundamentals bang on.
---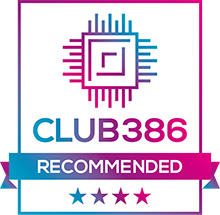 Pros
Great value
PCIe 5.0 M.2
Impressive cooling
Runs 170W chips easily
Strong networking
---
Club386 may earn an affiliate commission when you purchase products through links on our site. This helps keep our content free for all.
Rest assured, our buying advice will forever remain impartial and unbiased.