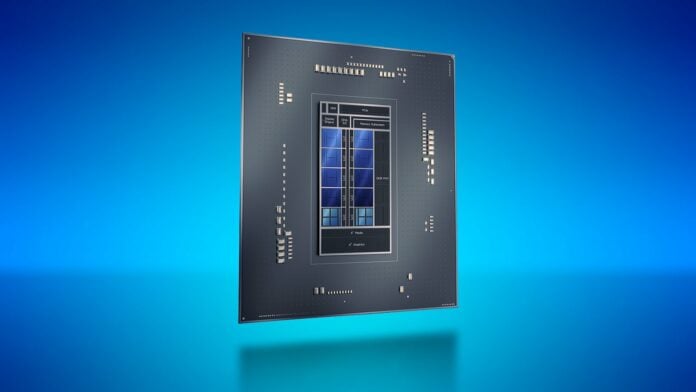 Originally revealed by Intel at CES 2022 with little in the way of additional information, the fabled Core i9-12900KS CPU was spotted by momomo_us on ShopBLT carrying a $792 price tag.
Intel's imminent flagship is based on the 12th Gen Alder Lake architecture and rocks eight (performance) Golden Cove cores plus eight (efficient) Gracemont cores, resulting in an unorthodox 16+8 thread configuration. The chip's Processor Base Power (PBP) is reportedly set at 150W, accompanied by a 5.5GHz boost clock.
Targeting enthusiasts and competitive overclockers inclined to use extreme cooling to break benchmark records, the chip is viewed as a direct response to AMD's upcoming CPUs using 3D-VCache. Ryzen 7 5800X3D and Core i9-12900KS will be battling it out for the crown of world's fastest gaming processor, and of course the publicity that comes with such claims.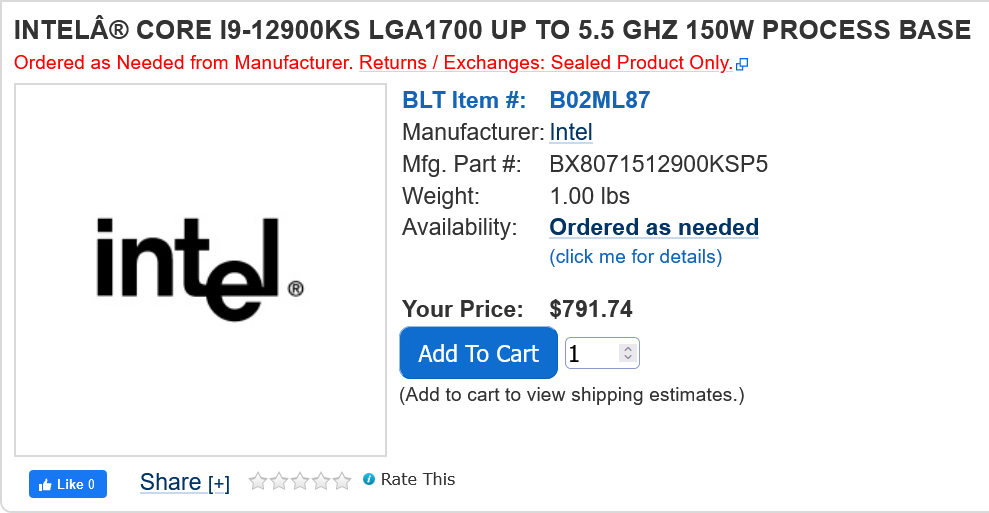 To achieve the higher frequency Intel has added 25W to the PBP of the existing Core i9-12900K, intimating that Maximum Turbo Power (MTP) will likely exceed an already-lofty 241W.
Although leaked pricing is (give or take) $150 more expensive than the 'K' model, a ~25 per cent hike is unlikely to deter a target audience that craves every last ounce of performance. In other words, $791 (£583) is a drop in the bucket when you consider the overall cost of supporting motherboards, RAM and cooling when attempting to maintain top frequencies on bleeding-edge CPUs.