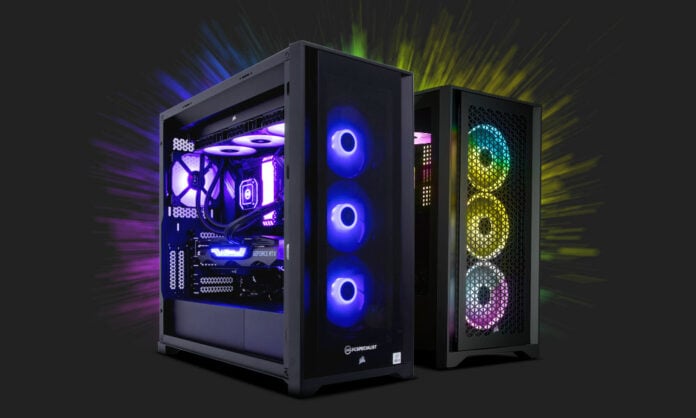 Is it too soon to label the current crop of high-end game consoles a disappointment? A raft of eye-opening titles will surely come, yet nearly two years after launch, the likes of PlayStation 5 and Xbox Series X haven't fully hit their stride.
Game delays continue to blight both platforms, ongoing stock shortages and widespread scalping have added to consumer frustration, and to add salt on those wounds, Sony has this week announced a price hike for all those of us who aren't American.
Such unwelcome news is in stark contrast to what we're experiencing in the PC space. Following prolonged spells of CPU and GPU shortages, PC components are now more readily available than they have been for years, and with next-gen launches looming large, current-gen hardware is often on sale with both manufacturers and retailers becoming increasingly desperate to shift surplus stock.
Rumour has it even the innovative Ryzen 7 5800X3D, launched in April, could soon see an official price cut, while Nvidia has resumed production of GeForce RTX 3080 12GB cards amid excess supply. Add to that a cryptocurrency collapse and sharp decrease in mining demand, and it is no surprise to find high-end graphics cards are bordering on half price.
Building a system or purchasing upgrades on the eve of major launches always feels somewhat speculative – AMD officially unveils new products on Monday, with Intel and Nvidia expected to follow soon after – yet the savvy shopper, irked by console cost and limited availability, may see value in making the jump to PC.
You'd do well to put a high-end rig together for the cost of a £480 PS5, yet the console's base MSRP doesn't tell the full story. PS5's usable 667GB capacity may necessitate an SSD upgrade sooner rather than later, and there's the small matter of premium games. PS5 releases often fetch between £60 and £70 at launch, and deals are typically harder to come by than on PC, especially if you happen to be fond of the increasingly well-stocked PC Game Pass.
Perusing today's retail shelves reveals hardware deals are still easy to find. Intel's Core i5-12400 is down to its lowest price yet, AMD Ryzen 5 5600G is typically 30 per cent cheaper than at launch, and you shouldn't have too much difficulty finding the exact graphics card you crave.
Shortages are slowly but surely coming to an end, and as the dust settles, PC gaming is looking an increasingly attractive proposition.