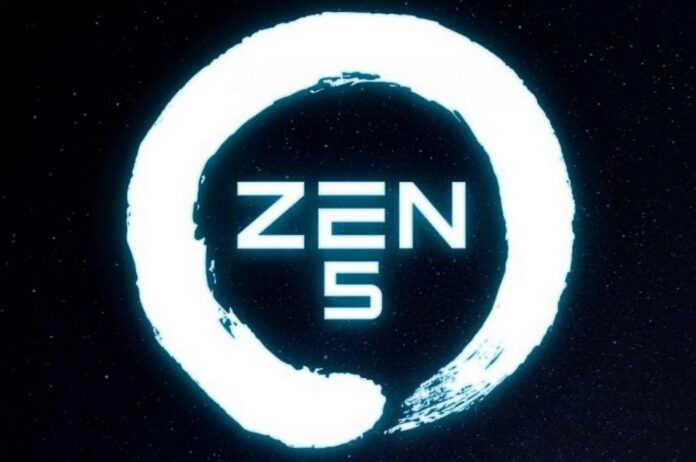 AMD's upcoming Ryzen 8000 CPUs based on Zen 5 architecture have been rumoured to feature 16 cores and 32 threads on the highest-tier products while delivering up to 35 per cent performance uplifts at 170W.
According to PC Games Hardware and Moore's Law is Dead, Zen 5 processors are to include from six to 16 'Nirvana' cores inside up to two 'Eldora' CCDs (eight cores each). Depending on the configuration, TDP ranges from 65W to 170W, which is on par with what's found on the Zen 4 Ryzen 7000 family. If true, matching this generation's TDP has the benefit of offering seamless compatibility with current motherboards and coolers.
Additionally, according to other leaks from Moore's Law Is Dead, Zen 5 is bringing 25 to 35 per cent performance uplifts over Zen 4, partly attributed to a larger L1 cache. Meanwhile, L2 and L3 caches appear to remain the same as Zen 4.
This means we should get at least four Ryzen 8000 CPUs – a Ryzen 5 8600X with six cores and 38MB (6MB L2 + 32MB L3) of cache, a Ryzen 7 8700X or 8800X offering eight cores and 40MB (8+32MB) cache, a Ryzen 9 8900X housing 12 cores spread over two CCDs, plus 76MB (12MB L2 and 32+32MB L3) cache, and finally, a Ryzen 9 8950X boasting 16 cores plus 80MB (16+64MB) of cache.
Zen 5 Granite Ridge chips will be manufactured using TSMC's N3E or N3P nodes said to offer a 1.6x increase in density.
Regarding launch dates, Moore's Law is Dead expects Ryzen 8000 to launch in early 2024, whereas PC Games Hardware talks about second half of 2024. Either way, we can't wait to put our hands on them.