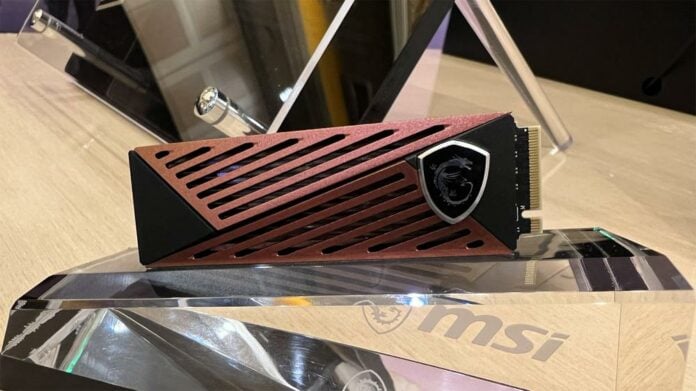 MSI has unleashed its latest M570 and M570 Pro PCIe Gen 5 SSDs in sizes from 1TB to 4TB, capable of reaching speeds in excess of 12,000MB/s using Phison's E26 controller.
Spatium M570 Pro
As its name implies, the M570 Pro is the one taking top spot. Available in 1TB, 2TB, and 4TB capacities, the flagship drive can deliver up to 12,000MB/s read and 10,000MB/s write speeds using Micron 232-layer TLC NAND chips and Phison E26 controller.
These specs are confirmed by a CrystalDiskMark demo at MSI's booth which shows 12,324MB/s read and 11,814MB/s write speeds, sailing way beyond the 7,000MB/s achieved by MSI's existing Spatium M480, all while keeping a high 3,000 TBW (Terabytes Written) durability. The test machine comprised a Ryzen 9 7950X processor, MSI X670E Carbon motherboard, and 32GB of DDR5 memory.
Finally, to cool this beast, MSI opted for a vapour chamber topped by a think fin stack which in turn is covered by a die-cast aluminium frame for good rigidity and an aesthetically pleasing finish.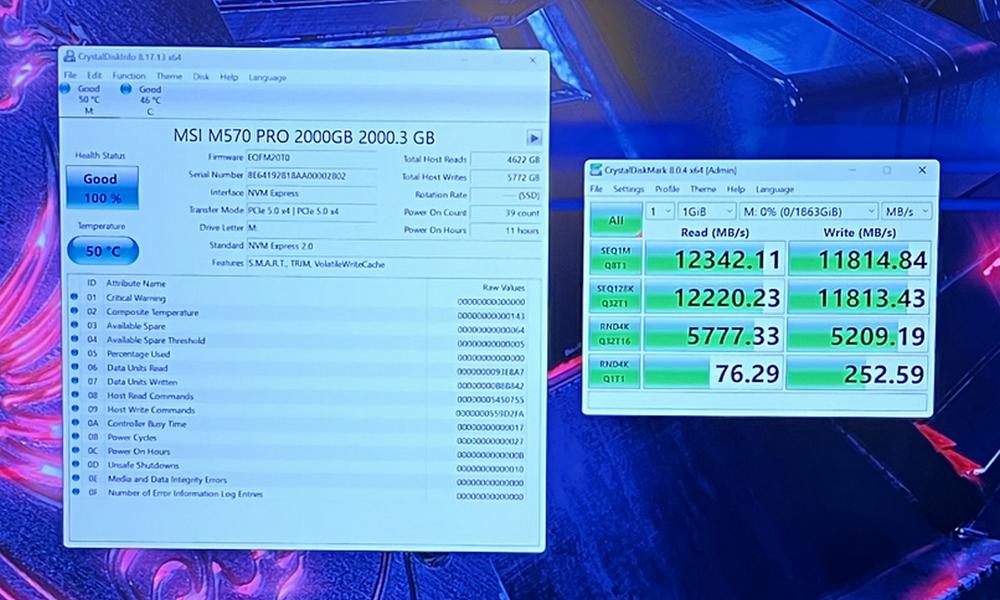 Spatium M570
The Spatium M570 (non-pro) will be available in 1TB, 2TB, and 4TB capacities, offering sequential transfer rates of up to 10,000MB/s in both read and write, cooled by a simpler block of aluminium with thick fins.
Both models are more than fast enough to be compatible with PlayStation 5 consoles, though it remains to be seen what level of cooling is required in order to maintain maximum performance over prolonged periods.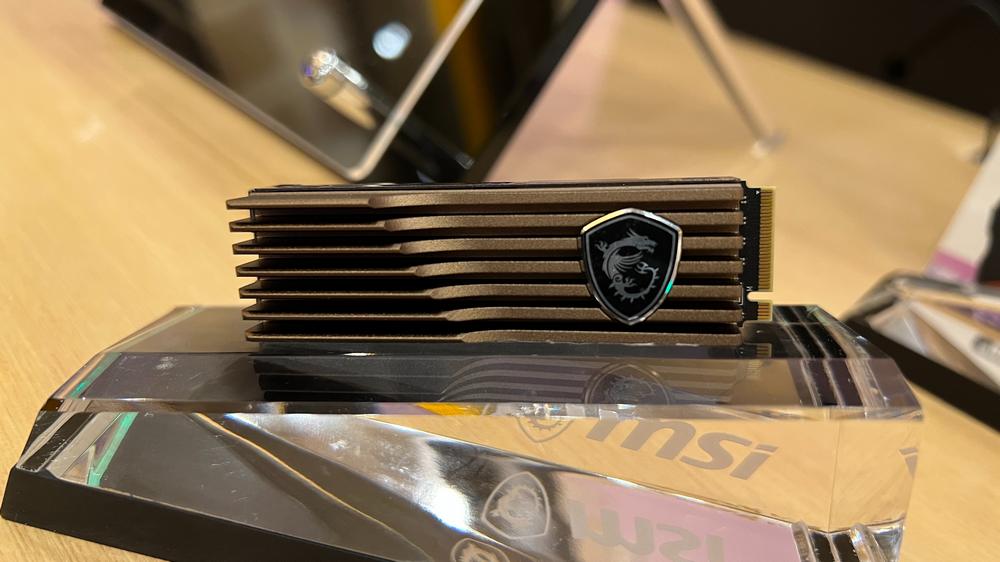 While MSI didn't give any pricing yet, we at least know that both models should launch sometime in Q2 2023. And seeing how the 'slower' 2TB Spatium M480 retails for £194.25, it would be fair to assume these high-speed drives will command a significantly higher premium.