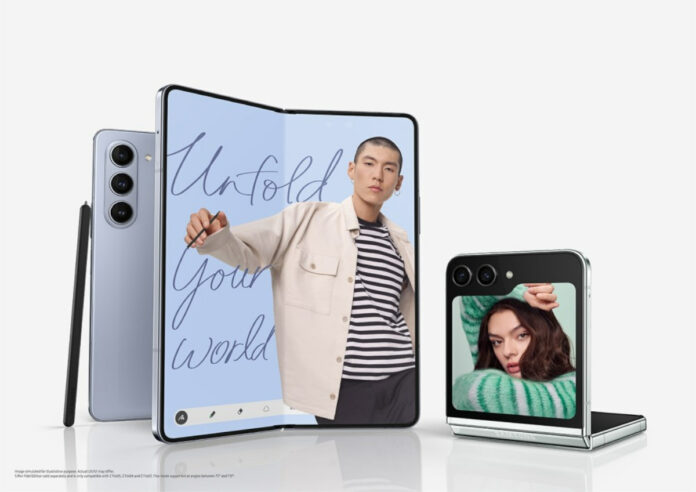 Samsung unveiled its latest Galaxy Z Flip 5 at the company's annual Galaxy Unpacked event. The clamshell device's most notable upgrade is a 3.4in full-cover display, mirroring this year's full front-cover trend and drawing direct comparisons to the recently launched Motorola Razr Plus.
Clamshell designs have been a definite trend in recent years. The Galaxy Z Flip 5 is the latest of these fab foldables from Samsung, that instead of unfolding into a larger tablet-styled display like the Fold 5, opens into a conventional flat, bar-styled smartphone with the added benefit of folding into a slightly smaller size for easier fit into a trouser pocket or handbag.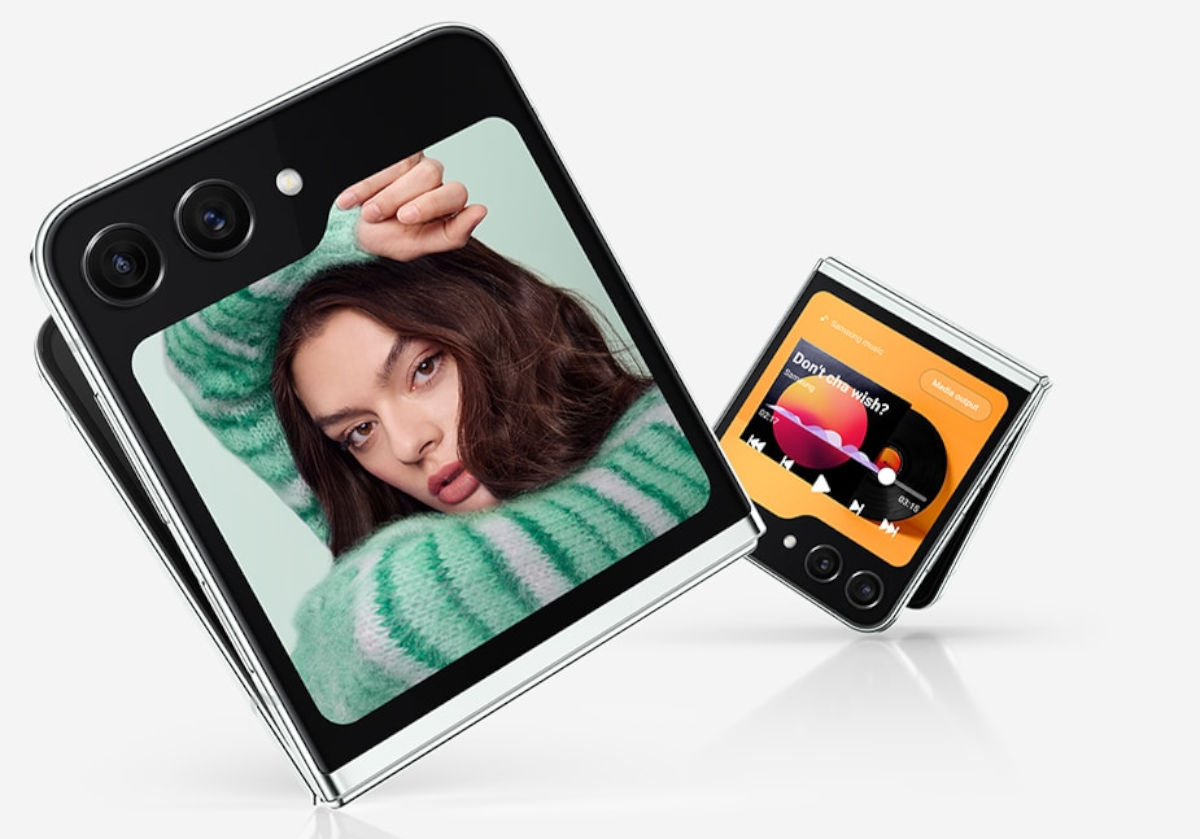 The biggest difference between this year's design compared to many predecessors is the larger 3.4in AMOLED 720p front-cover display, which can almost do everything the much larger and arguably more premium inside display can do. Well, almost everything, as Samsung has added support for up to 30 widgets and apps that make use of a full-sized keyboard, with more integration on the way.
Samsung also redesigned the Flip 5's hinge, which now closes completely flat with a satisfying snap. Good for ending a call with dramatic effect, and more importantly, preventing dust and debris from entering and getting onto the surface of the inner display, which may lead to irritating scratches or, even worse, irreparable damage.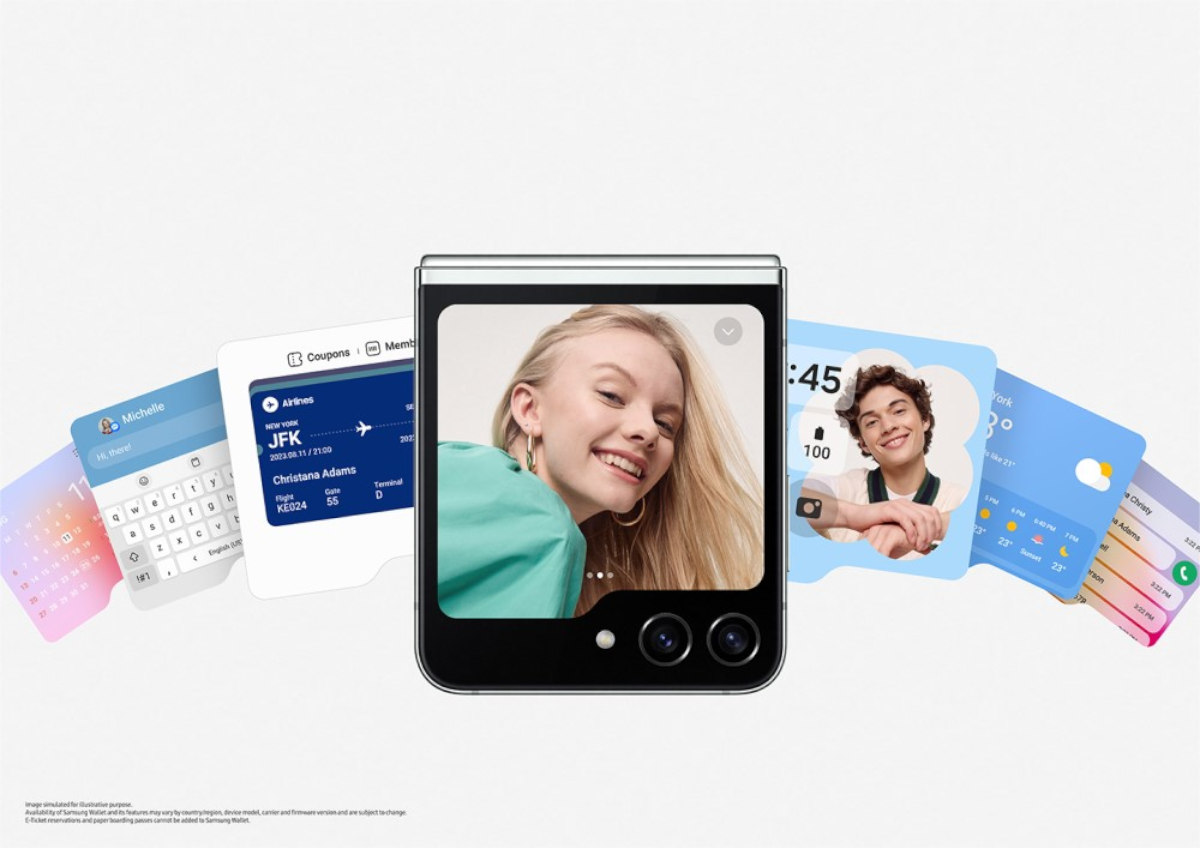 Internal specs are what you would expect from a generational upgrade, as Flip 5 features the latest Qualcomm Snapdragon 8 Gen 2 SoC paired with 8GB of RAM and storage options of either 256GB or 512GB. However, this is where the upgrades end, it seems. Cameras are pretty much the same as the Flip 4 and consist of two main 12-megapixel sensors up front – one wide-angled lens, the other an ultra-wide – and a hole-punched-styled selfie camera with a 10-megapixel sensor embedded in the inner display. It also begs the question, now that the main cameras can be used as a selfie camera, why even bother? A thought to ponder on, indeed.
Last but not least, Samsung has also retained the standard 3,700mAh battery capacity of the Flip 4, as well as its 25W wired charging speed, 15W wireless charging, and 4.5W reverse charging, perfect for giving a pair of Galaxy Buds a quick boost of energy.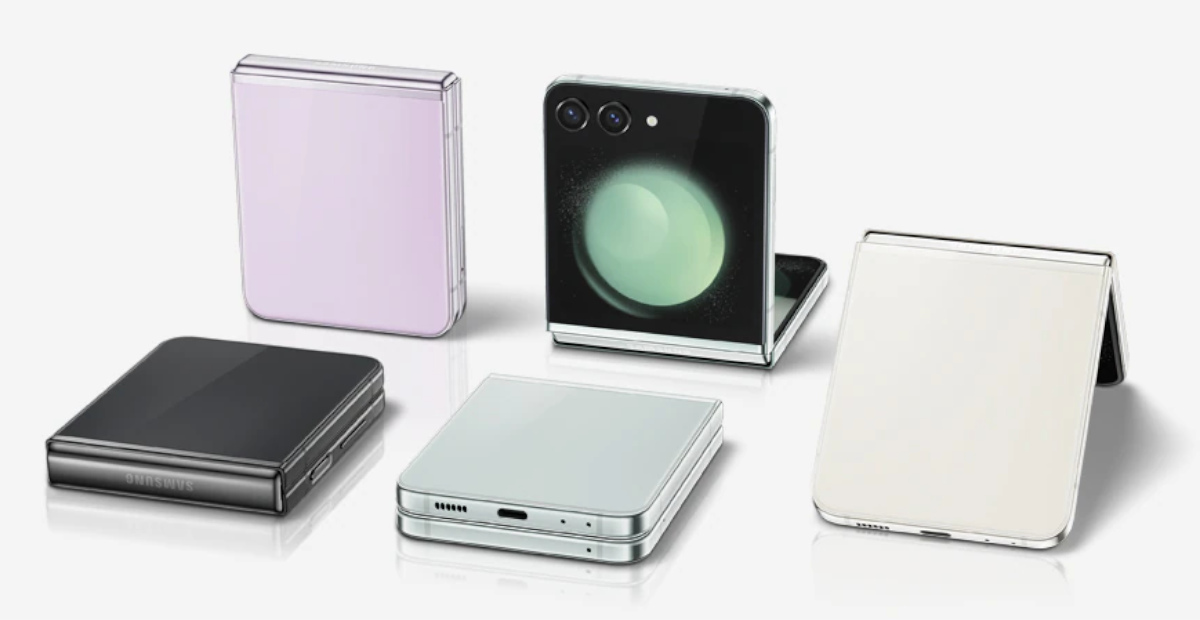 The Samsung Galaxy Z Flip 5 is available in a variety of colours including Mint, Graphite, Cream, and Lavender, with Gray, Blue, Green, and Yellow exclusive to Samsung. Pricing starts at £1,049 for the 256GB, or at the same cost for the 512GB if you choose to pre-order today; it's £1,149 thereafter. Despite this, that's still £50 more than the Z Flip 4 was at launch, and slightly disappointing seeing as it borrows a good few parts from its predecessor. Or is it just me?
Nonetheless, if you're interested, the Galaxy Z Flip 5 pre-orders start today from Samsung. It officially starts shipping August 11.