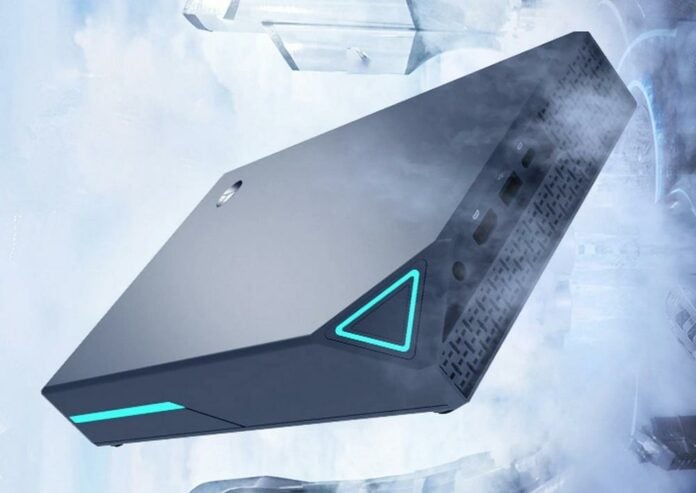 Chinese laptop maker Thunderobot has announced the MIX Mini-PC featuring latest Intel CPUs and Nvidia GPUs, in a size fitting any living room. Expected to hit the Chinese market on July 21, the MIX should be equipped with an Intel 13th Gen Core HX CPU and an Nvidia RTX 40 Series GPU. The brand didn't specify the exact chip models, but since the size will limit cooling potential, we would guess something like an RTX 4050 or RTX 4060 Mobile – both can deliver playable frame rates even in modern games at 1080p.
The CPU side won't be disappointing either, since Intel's Raptor Lake HX Series includes high-performance models spanning all the way up to the 24C32T Core i9-13980HX monster.
While Thunderobot MIX's 1.7l volume and 850g weight are clearly bigger than Minisforum EM680 0.27L or Chuwi LarkBox X 0.8L offerings, if correct, the MIX could deliver higher performance thanks to its RTX 40 Series GPU.

This design may remind some of Alienware's Steam Machine, which was one of the first computers to run Steam OS, rocking 4th Gen Intel Core i3 processors alongside 4GB of DDR3L memory and Nvidia's GTX 860M GPU… all for $450. Other models with faster CPUs and more memory were also available for those interested. The precursor of Steam Deck in a way.
Even though the MIX probably won't come with Steam OS, nothing is stopping you from installing it yourself. Pricing is indicative at around 6,000 yuan (£638).