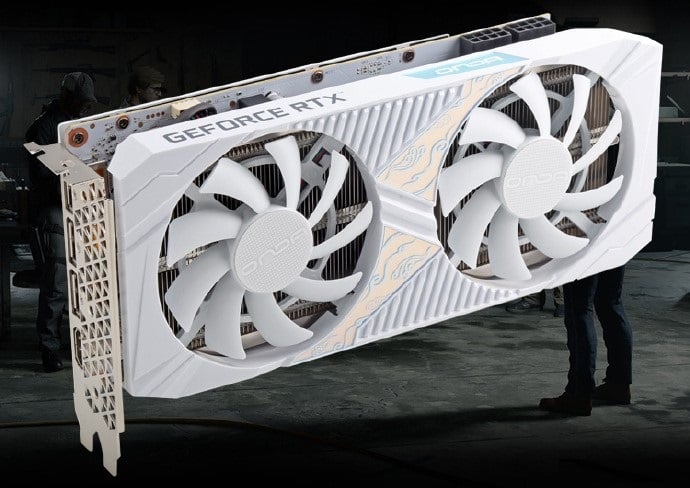 Chinese brand Onda has launched the Aegis GeForce RTX 3060 Ti featuring 8GB of fast GDDR6X memory alongside a fully-white aesthetic.
Also known for its unique DDR4 / DDR5 combo motherboard targeting Intel's 12th Gen CPUs, Onda is moving back to mid-range graphics cards with this RTX 3060 Ti. Carrying 8GB of 19Gbps GDDR6X memory on a 256-bit bus, for a 608.3GB/s total bandwidth, Aegis opts for a completely white design, including the PCB and backplate, and the whole ensemble measures 240mm x 110mm x 50mm.
Onda hasn't shaken things up on the specification front, running with Nvidia's reference specs, i.e. a GA104 GPU with 4,864 CUDA cores clocked at 1,410MHz base and 1,665MHz boost. While the brand didn't talk about power consumption, there is no reason for it to be different, so probably 225W fed via two 8-pin cables.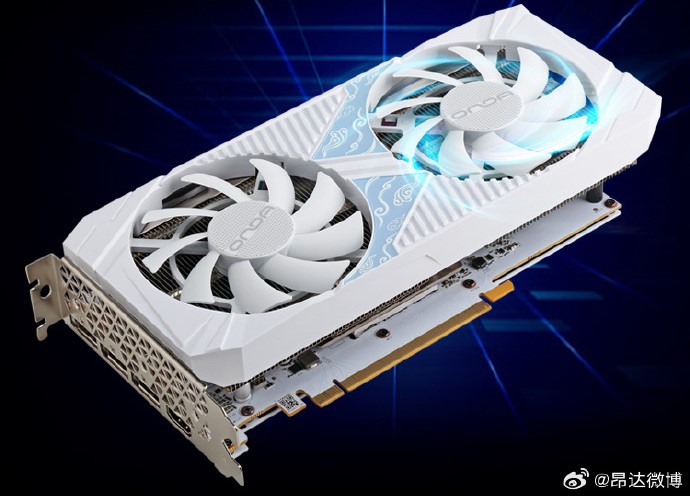 Cooling is handled by five heatpipes hooked to an aluminium heatsink, topped by two 90mm fans with zero-rpm mode. Again, nothing groundbreaking if not for the nice accents between the fans that apparently change colours depending on the viewing angle. Not to forget one HDMI plus three DisplayPort for video outputs. In other words, a nice-looking card with Nvidia's reference specs.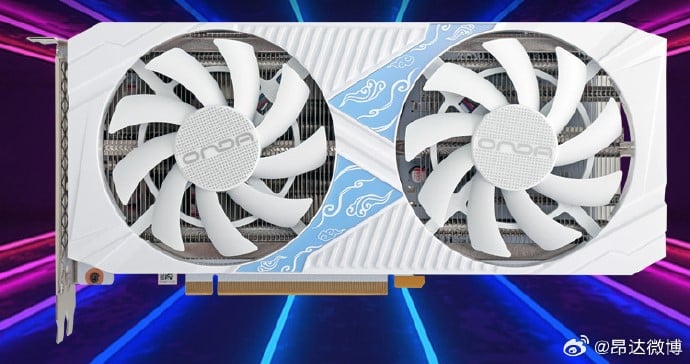 Regarding performance, like the 16GB RX 580, we shouldn't see any outstanding uplifts here, either. Even with a 35 per cent memory bandwidth improvement, looking at some online reviews of competing RTX 3060 Ti GDDR6X cards, we see a couple of frames gained here and there, but nothing worth paying more for. That said, memory-intensive tasks may benefit from the extra bandwidth.
Onda didn't include any pricing for this model, though looking at current GDDR6X RTX 3060 Ti cards, we can expect somewhere around £320. Life in the GA104 dog yet.