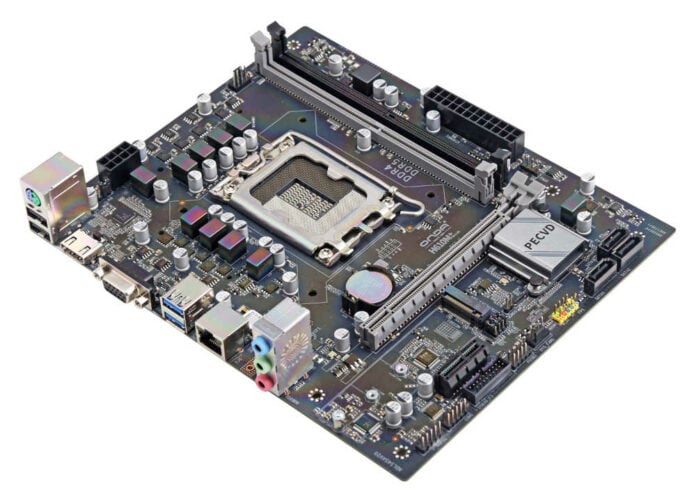 Onda introduces a new micro-ATX motherboard featuring a DDR4 and DDR5 memory slot. Interesting, eh?
At a time where other manufacturers are choosing either DDR4 or DDR5 for their motherboards, Onda decides otherwise by making one compatible with both memory types. Of course, nothing is all sun and flowers, as you may know, and the H610 used here only supports one DIMM per memory type.
All of this means that Onda's H610M+ memory will run only in single-channel mode for one stick of DDR4 (grey slot) or DDR5 (black slot), but not both concurrently, wasting a good amount of performance.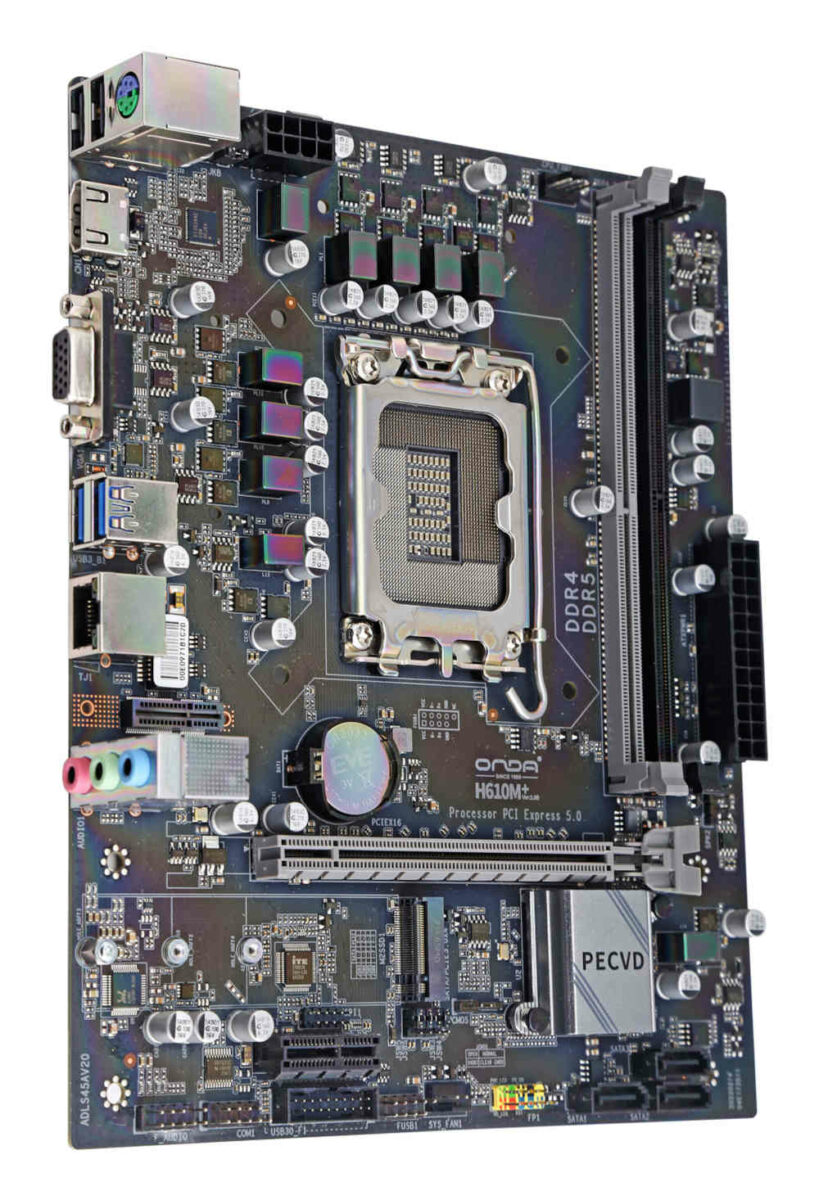 Back on track, the board supports DDR4 2400/2666/2933/3200 in addition to DDR5 4800, together with 12th CPUs up to the i7 stack. A single PCIe 5.0 x16 slot should take care of any graphics card, while one M.2 plus three SATA interfaces are more than enough for storage.
I/O is basic, comprising GbE Ethernet, a couple USB 3.0 and USB 2.0, a PS/2 port, HDMI, VGA and, finally, a 3.5mm audio jacks (line out/line in/microphone in).
More of a proof of concept than useful addition to the motherboard firmament, pricing and availability are unknown.