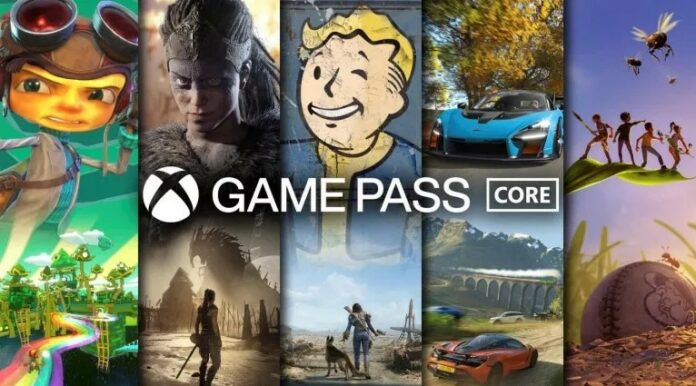 Microsoft's long-in-the-tooth Xbox Live Gold subscription offering is to be phased out in favour of Game Pass Core, according to leaked information.
Published by Windows Central before getting brought down, the new subscription tier retains the main feature of Xbox Live Gold – online multiplayer – while adding 25 games.
First made available to Xbox consoles nearly 21 years ago on November 15, 2002, Live Gold allowed Xbox players to access online multiplayer in exchange for a monthly cost. This choice was criticised by many players since rival PlayStation consoles didn't require a monthly payment to play online. In July 2013, the service also added Games with Gold, giving its members a couple of titles to enjoy 'for free.'
With the advent of Game Pass, and most importantly its Ultimate tier, Live Gold became redundant, so Microsoft began phasing it out slowly, starting by encouraging users to transform their remaining Live Gold subscription into Game Pass Gold with a 1:1 conversion ratio. That incentive is unfortunately no longer available as the rate recently switched to 3:2, meaning that a year of Gold now only gives eight months for Ultimate – that's still cheaper than paying an Ultimate subscription directly, mind.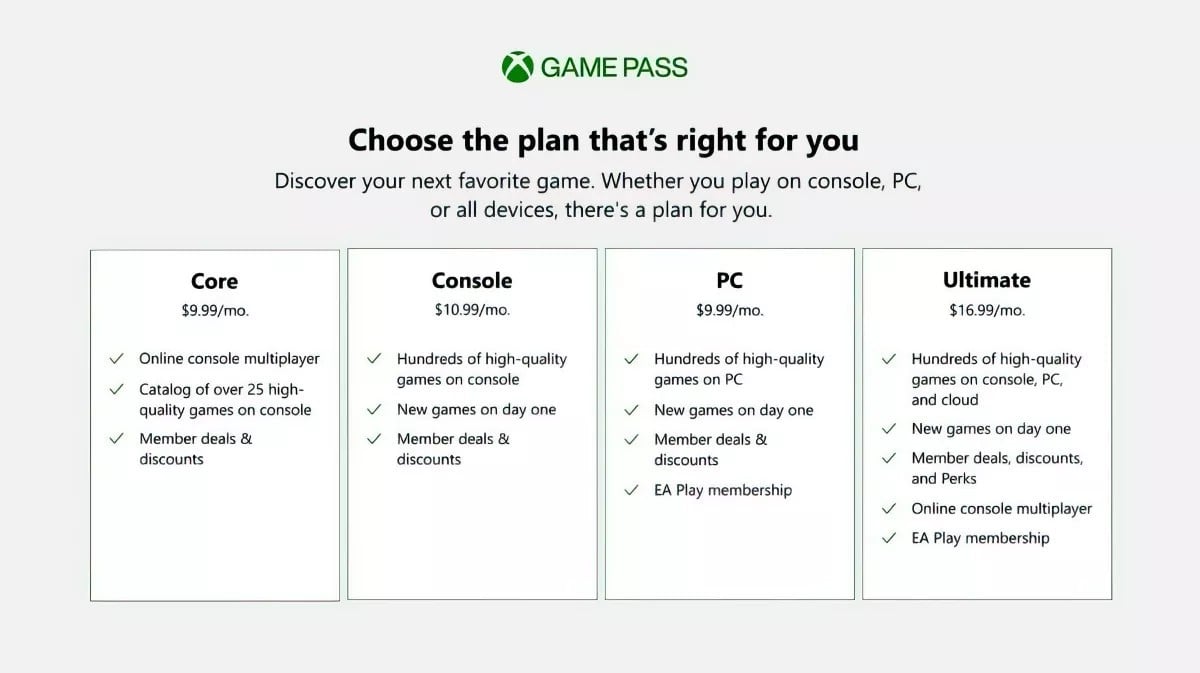 Beginning September 14, Game Pass Core looks set to replace Xbox Live Gold for the same monthly cost. And like Live Gold, members will get access to console online multiplayer (free-to-play games don't need it), discounts on some game purchases, plus a catalogue of over 25 games. The latter takes the place of Games with Gold bundles and should apparently grow in the upcoming months with more Game Pass titles. Note that all existing Live Gold subscriptions will be converted to Core automatically.
Losing Games with Gold isn't a big deal since many of its offerings were average at best, and after Microsoft cut Xbox 360 titles from the monthly list it became even less appealing. That said, previously claimed games from Live Gold will continue to be accessible to owners.
The list of included games is as follows:
Among Us
Descenders
Dishonored 2
DOOM Eternal
Fable Anniversary
Fallout 4
Fallout 76
Forza Horizon 4
Gears 5
Grounded
Halo 5: Guardians
Halo Wars 2
Hellblade: Senua's Sacrifice
Human Fall Flat
INSIDE
Ori and the Will of the Wisps
Psychonauts 2
State of Decay 2
Elder Scrolls Online: Tamriel Unlimited
This new subscription tier will be available for $9.99 per month alongside Game Pass Console at $10.99, Game Pass PC at $9.99, and Game Pass Ultimate at $16.99. However, if Microsoft follows the same logic as with Xbox Live Gold, the annual cost could be as low as $59.99.
Update:
Game Pass Core will be available on September 14, not September 1, as originally reported.
The 19 initial games will be refreshed two or three times a year.
Xbox Game Pass Friends and Family plan is ending in August.