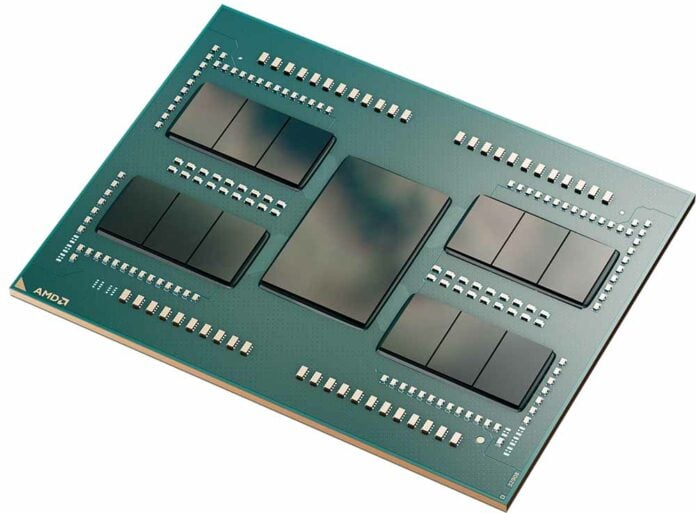 AMD resurrected the Ryzen Threadripper line of CPUs by launching select 7000 Series Pro WX and HEDT models yesterday. Armed with up to 96 Zen 4 cores for top-bin Pro 7995WX, there's real promise of unbeatable single-socket workstation performance.
Turns out PC Magazine gained remote access to a Dell Precision 7875 workstation through its CSC Lab, duly armed with the 96-core processor, 512GB registered DDR5 memory and two Nvidia RTX 6000 GPUs. Massive power.
Comparing to Lenovo and HP workstations housing a last-generation Ryzen Threadripper Pro 5995WX (64C128T) and Intel's top-of-stack Xeon w9-3495X (56C112T), respectively, the Dell system smokes the competition in multi-core benchmarks, just as you would expect.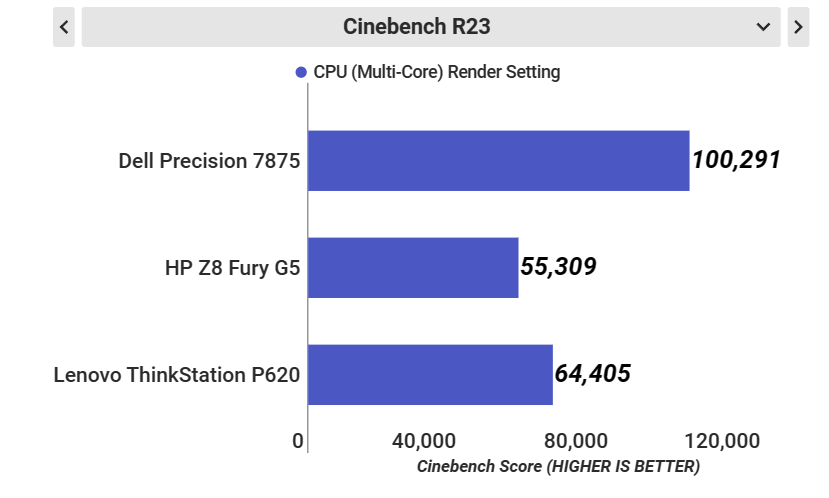 The first off-the-shelf workstation system to achieve over 100,000 marks in the popular Cinebench R23 multi-core test, compute throughput is equally impressive in other tests. One should expect nothing less from a high-frequency Zen 4 processor packing 192 threads.
Nevertheless, it's not the fastest chip in this benchmark. Over at HWBot's rankings, a user named OGS achieved an incredible 132,484 marks by using an LN2-cooled Xeon w9-3495X running at a whopping 5,400MHz. We're keen to see what these crazy enthusiasts can do once they get their hands on the 7995WX, as 150,000 marks certainly isn't out of the question.
Actual Ryzen Threadripper Pro WX workstations may even be a little faster than what PCMag achieved due to the small overheads introduced in this test when using remote software. Even so, offering 56 per cent more throughput than last-generation's champion Pro 5995WX speaks to the combination of extra cores and IPC improvements derived by moving architectures from Zen 3 to Zen 4.
It's fair to say AMD enjoyed a small performance advantage for multi-core workloads before the 7000 Series stomped on to the scene. Now, the lead looks unassailable. With Threadripper Pro WX offering an 8-channel RDIMM topology and 128 PCIe 5.0 lanes, there's plenty of bandwidth and peripheral support, too.
That's not to say these are the best chips AMD makes. Epyc processors still rule supreme through dual-socket-capable Genoa and 128-core Bergamo processors, but isn't it eye opening how much perf is now delivered by a single box sitting on your desk.