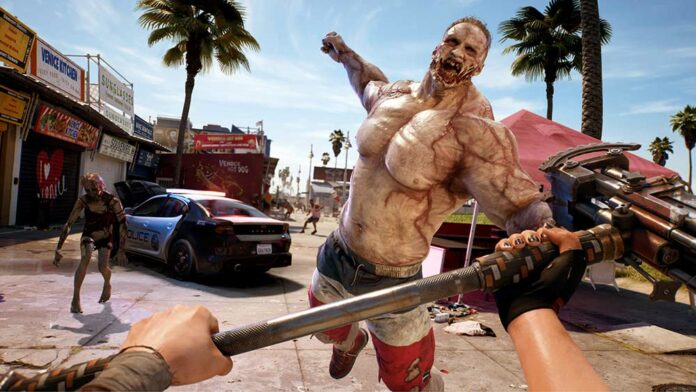 Hot off the digital press, AMD has announced the latest Radeon drivers aimed primarily at the best day-zero experience in Dead Island 2. Said title, developed by Dambuster Studios, is out today on all major platforms and has garnered mostly positive reviews, averaging 75 per cent on Metacritic.
Running Dead Island 2 on PC requires at least an Intel Core i7-7700HQ or AMD's FX-9590 CPUs alongside 10GB of memory and a Radeon RX 480 or a GeForce GTX 1060 to achieve 30fps at 1080p resolution. For the highest quality, you will need a Ryzen 9 7900X or a Core i7-13700K with 16GB of RAM and RX 6950 XT / RTX 3090. Furthermore, the game requires 70GB of disk space.
Back on point, today's driver promises up to 14 per cent performance increase when run on a Radeon RX 7900 Series card at 4K, compared to the previous 23.4.1 driver. The increase is a tad higher, at up to 15 per cent, for those rocking Radeon RX 6000 Series hardware.
If you're playing Dead Island 2 today and want the best possible experience on AMD, be sure to download 23.4.2 immediately.
As always, drivers arrive with a bunch of fixes and known issues, so here we go:
Fixed Issues
Blocky water corruption may occur in Red Dead Redemption 2™ when using the Vulkan® API.
Missing text or a white disk may appear in Google Earth VR™.
Application crashes may be intermittently observed after enabling the render preview window in Unreal Engine 5™.
A blank or black screen may occur after a driver upgrade using certain display configurations.
Known Issues
High idle power has situationally been observed when using select high-resolution and high refresh rate displays on Radeon™ RX 7000 series GPUs.
Video stuttering or performance drops may be observed during gameplay and video playback with some extended display configurations on Radeon™ RX 7000 series GPUs.
Some virtual reality games or applications may experience lower-than-expected performance on Radeon™ RX 7000 series GPUs.
Brief display corruption may occur when switching between video and game windows on some AMD Graphics Products, such as the Radeon™ RX 6700 XT.
Water corruption in Hogwarts Legacy™ may occur on some AMD Graphics Products, such as the Radeon™ RX 580.