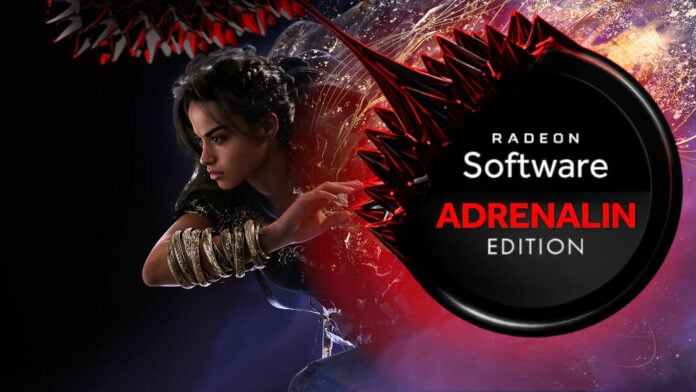 AMD has released Software Adrenalin 23.1.2 drivers for RX 7000 graphics cards, bringing day-one support for Forspoken, new Vulkan extensions, plus some minor bug fixes.
Once more, it's a 7000 Series-exclusive driver. As a reminder, the last update for RX 6000 and older cards was back on December 8, 2022, so about seven weeks by now.
Version 23.1.2, introduces optimisations for newly-released Forspoken, alongside VK_KHR_fragment_shader_barycentric, VK_EXT_depth_clamp_zero_one, and VK_EXT_attachment_feedback_loop_layout extensions for Vulkan.
Moreover, a small batch of bugs got ironed out, namely, AMD's Adrenalin software inability to launch on Windows 11 version 22H2, the low performance and slow loading times in SpaceEngine, plus the texture flickering in Emergency 4.
Finally, there are a number of bugs yet to be fixed, from which we note high power usage at high refresh rates/high resolutions, performance drop when playing plus watching videos in extended display mode, and stuttering in some games. While we rather see zero remaining issues, knowing their existence is half the way into fixing them.
The full list of changes can be found below:
Support for
Forspoken
IREE compiler using MLIR interface on Vulkan.
Additional Vulkan extensions.
Fixed Issues
AMD Software: Adrenalin Edition may fail to launch with the error message "Delayed Write Failed" on Microsoft Windows 11 version 22H2.
Poor performance and load time may be observed while playing SpaceEngine.
Missing or flickering textures may be observed while playing Emergency 4.
Known Issues
High idle power has situationally been observed when using select high-resolution and high refresh rate displays.
Video stuttering or performance drop may be observed during gameplay plus video playback with some extended display configuration.
Stuttering may be observed in UNCHARTED 4: A Thief's End during the opening game sequence.
Stuttering may be observed in Forspoken when dynamic resolution is set to enabled.
Application crash may be observed while opening Premium Gold Packs in EA SPORTS FIFA 23.
Stuttering may be observed while playing Sea of Thieves.
Corruption may be observed while playing Battlefield 4 with Post Process Quality settings set to high or ultra.
Some virtual reality games or apps may experience lower-than-expected performance.
Maximum encode bitrate is limited to 100 Mbps for certain applications.