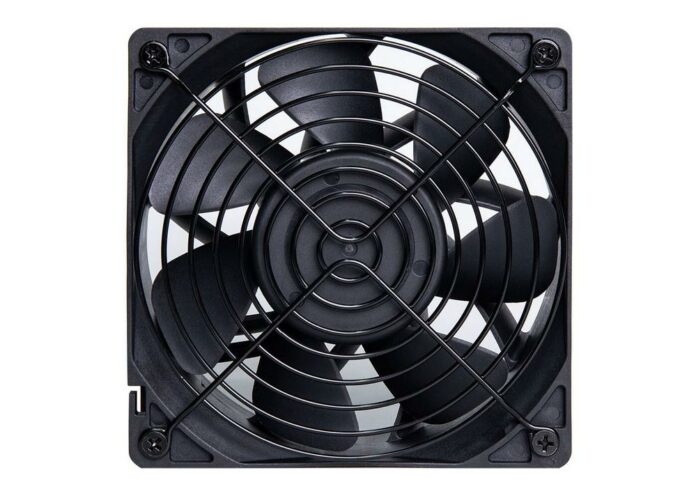 Gelid has announced two new 120mm fans specially tailored toward crypto mining rigs, or any machine needing high airflow for that matter, as long as you have earplugs.
Loved by some, hated by others, crypto mining whether we like it or not attracts a lot of businesses' attention, from graphics cards specially built for the job to cooling baths for better temperatures; as long as there is demand there will be products filling it. For its part, Gelid is focusing on air cooling with its Gale and Gale Extreme fans.
Measuring 120mm x 120mm x 38mm and weighing 242g, the Gale (non-extreme) has some pretty impressive specs despite being the entry-level model. With a rated speed ranging between 500RPM and 3,500RPM, it can push 110CFM of airflow, thus, delivering 12mmH2O of static pressure at 45dBA when running at full throttle. This one consumes 7W.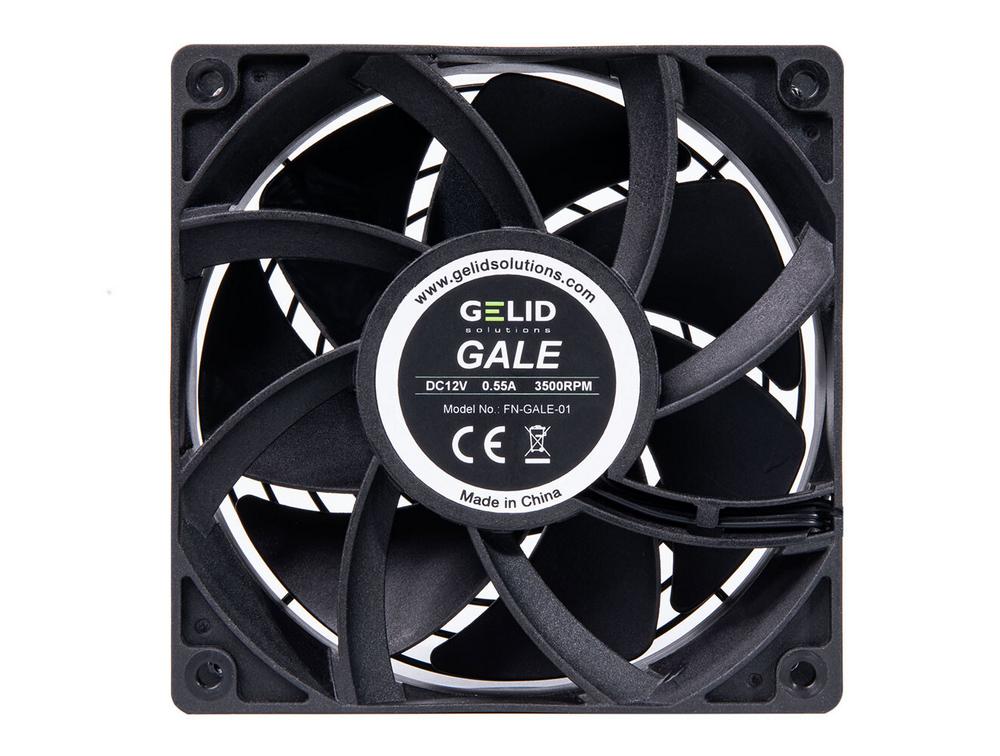 Moving to Gale Extreme we get the same dimensions but at a heftier 277g, probably caused by the extra material needed to keep the fan in one peace at max speed. And speed it has. At full power, it can rotate from 500RPM up to a crazy 6,000RPM. It is so fast, in fact, that Gelid added a protective grille.
This rotation translates into 195CFM of airflow and 24mmH2O of static pressure at 60dBA. To achieve such specs, this fan consumes a whopping 33.6W, so if by any chance you plan on getting one, make sure your motherboard can support it, or even better plug it directly into your PSU.
Finally, those of you who checked our Silent Wings Pro 4 review may remember that at full speed (2,400RPM), the be quiet! is rated at a noise level of 36.8dB. Don't be fooled by manufacturer claims; each 10dB increase results in a ten-fold increase in sound intensity which we perceive as a two-fold increase in sound volume. The be quiet! proved clearly audible at full pelt, and we dread to think how noisy the Gelid Extreme will be in practise.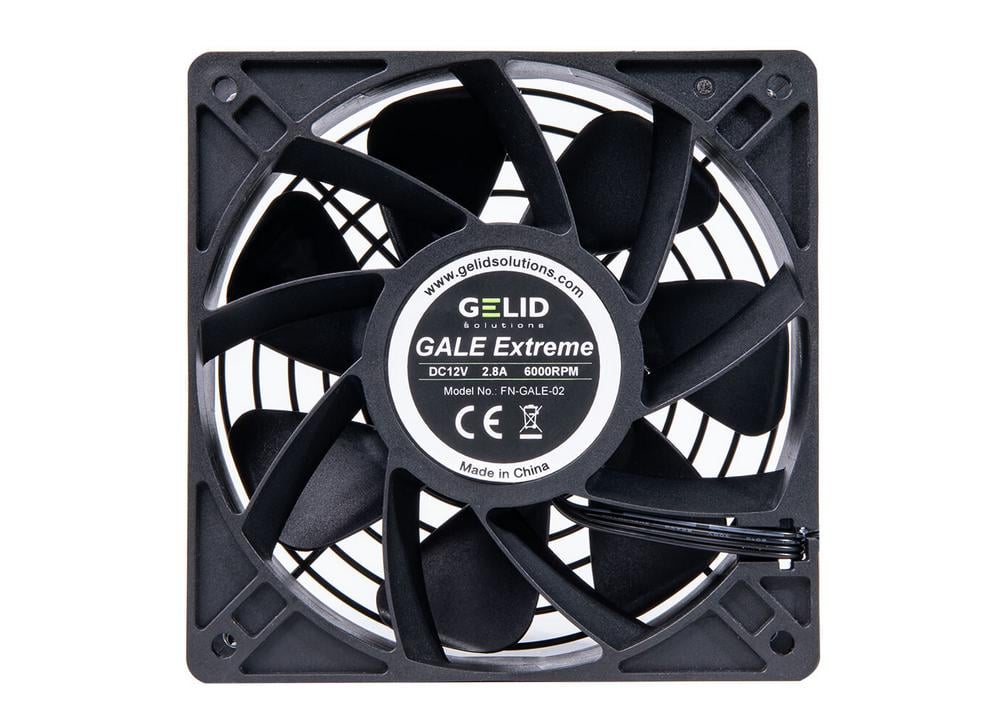 With that said, these are targeting power-hungry machines needing a lot of airflow regardless of noise, like mining rigs. For reference, a capable mining rig with eight graphics cards could easily consume 1,000W, while SHA256 ASICs go way beyond 3,000W. From this perspective, Gelid's product has a market, it's just coming a bit late to the party. For a couple of months now, crypto mining profitability has dropped drastically, to the pleasure of gamers who can finally get cards at reasonable prices.
Talking about prices, the Gale and Gale Extreme will cost you $19.99 and $24.99, respectively, and both models are backed by a three-year warranty as standard.