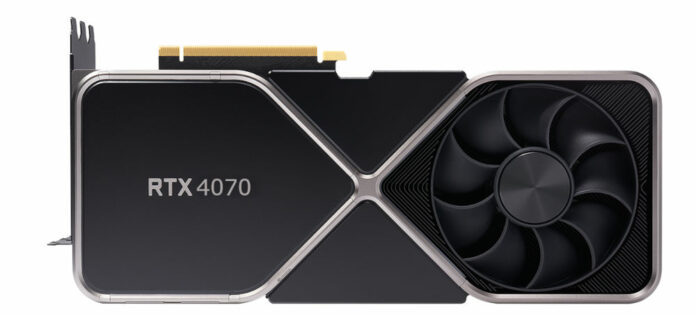 Hardware leaker @kopite7kimi has published some interesting RTX 4070 specs that contradict previously claims. According to the info, Nvidia's mid-range card will feature more memory alongside 5,888 CUDA cores.
With RTX 4070 Ti expected to arrive early in January, regular RTX 4070 will follow and is also based on Nvidia's AD104 GPU; AD104-250-A1 to be exact. This GPU is said to include 46 active SMs (Streaming Multiprocessors) out of a possible 60, which translates to almost a 25 per cent cut over the full-fat implementation. A significant chop.
On the other hand, RTX 4070 cards are now reported to retain 12GB of 21Gbps GDDR6X memory running on a 192-bit bus, instead of 10GB of 21Gbps GDDR6X on a 160-bit bus, as rumoured previously. Memory bandwidth is therefore identical to the RTX 4070 Ti at 504GB/s, and even on a mid-range solution, it's good to see the back-end remain largely intact.
Due to its cut-down GPU, RTX 4070 card is said to consume only 250W of power, down from 285W for the Ti variant. We hope this paves the way for smaller, mini-ITX cards, though for the sake of simplicity, board partners are likely to repurpose the same design and PCB on both models, meaning good cooling performance for 4070, but potentially higher prices.
At first glance, we could assume from 15 to 20 per cent performance difference between an RTX 4070 Ti and RTX 4070, depending on the operating frequency of each. Whether Nvidia's pricing will reflect that is still unknown.
Generally speaking, the closer we get to an official reveal, the more accurate rumours get. Expect the rumours to gather pace as we approach CES 2023, during which Nvidia is expected to officially announce its next wave of RTX 4000 Series GPUs. Stay tuned.