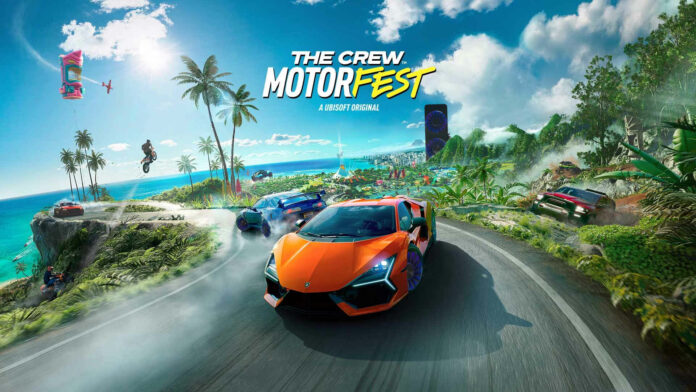 Intel has released Arc graphics drivers 101.4824 offering new game support and optimisations alongside a couple of hardware and game bug fixes.
This update brings support for Ubisoft's recently released racing game, The Crew Motorfest, and the upcoming Mortal Kombat 1, which takes place in a new timeline created by Liu Kang after he reached God status, marking the second reboot of this series.
In terms of bugs, Intel has managed to fix flickering plus visual corruptions in Fortnite (DX12) and Tactics Ogre Reborn (DX11), alongside an issue causing graphics cards' fans to ramp up frequently.
Unfortunately for Starfield players, Team Blue has yet to fix a variety of problems, ranging from low-resolution textures to visual glitches and instabilities. The bug causing failed installations on some laptops is still persistent, while performance tuning settings keep on resting after a driver update. The latter is very annoying for those who tweak their hardware manually.
While not fixing much, these updates are routinely released, so we can't expect massive changes each time. That said, Arc drivers seem to offer fewer notable uplifts, maybe indicating certain maturity, or that Intel has simply too many things on its plate.
Version 101.4824 WHQL can be downloaded from Intel's website here.
The full list of changes goes as follows:
Gaming Highlights
Intel Game On Driver support on Intel Arc A-series Graphics for:
The Crew Motorfest
Mortal Kombat 1
Fixed Issues
Intel Arc Graphics Products:
Fortnite (DX12) may exhibit flickering corruptions during gameplay.
Device fan may ramp up frequently on certain Intel Arc Graphics products.
Intel Core Processor Products:
Tactics Ogre Reborn (DX11) may exhibit flickering corruption during dialogue sequences.
Known Issues
Intel Arc Graphics Products:
Starfield (DX12) may experience sporadic instability in some areas of the game.
Starfield (DX12) may exhibit corruption when using Dynamic Resolution Scaling. A workaround is to change the Render Resolution Scale slider value.
Starfield (DX12) may exhibit low texture details on certain objects in the game.
Starfield (DX12) may exhibit texture flickering on light sources during gameplay.
UNCHARTED: Legacy of Thieves Collection (DX12) may exhibit texture corruption on characters.
Halo Infinite (DX12) campaign may experience an application crash on some system configurations.
Dead by Daylight (DX11) may experience an application crash during gameplay.
Topaz Video AI may experience errors when using some models for video enhancement.
Adobe After Effects may experience an application crash during render operations.
Some Intel Arc A-Series Graphics notebooks may incorrectly report a higher value than expected for default clock frequency value.
Intel Iris Xe Max Graphics Products:
Driver installation may not complete successfully on certain notebook systems with both Intel Iris Xe + Iris Xe Max devices. A system reboot and re-installation of the graphics driver may be required for successful installation.
Intel Arc Control Fixed Issues
Intel Arc Control may fail to launch application on certain multi-GPU system configurations.
Intel Arc Control Performance Tuning settings may not retain after graphics driver update.
Arc Control Studio Capture may fail to capture when multiple monitors are connected in clone mode.
Intel Arc Control Known Issues
Using Arc Control Studio capture with certain games may incorrectly generate multiple video files.
The "Connector" type in the Display page may incorrectly show DP when using an HDMI display connection.
May observe "stream has already ended" pop-up after the power events with Capture/Highlights/Broadcast toggle on.
Arc Control may not retain overall application settings in Overlay mode after system reboot. A workaround is to use Desktop mode of Arc Control.
Intel Arc Control Performance Tuning (Beta):
Intel Arc Control Performance Tuning is currently in Beta. As such, performance and features may behave unexpectedly. Intel will continue to refine the Performance Tuning software in future releases.