be quiet! has officially announced the Shadow Base 800 chassis with ample space and hardware compatibility to suit most build types with an emphasis on maximum airflow.
The case will be available in five flavours; Shadow Base 800 Black, Shadow Base 800 DX Black, Shadow Base 800 DX White, Shadow Base 800 FX Black, and Shadow Base 800 FX White. The former is the cheapest, coming free of RGB, and including three 140mm Pure Wings 3 fans. DX variants sit in the middle and come in black or white with three 140mm Pure Wings 3 fans plus frontal RGB strips, whereas FX models upgrade the fans to four 140mm Light Wings RGB and includes a controller to manage everything.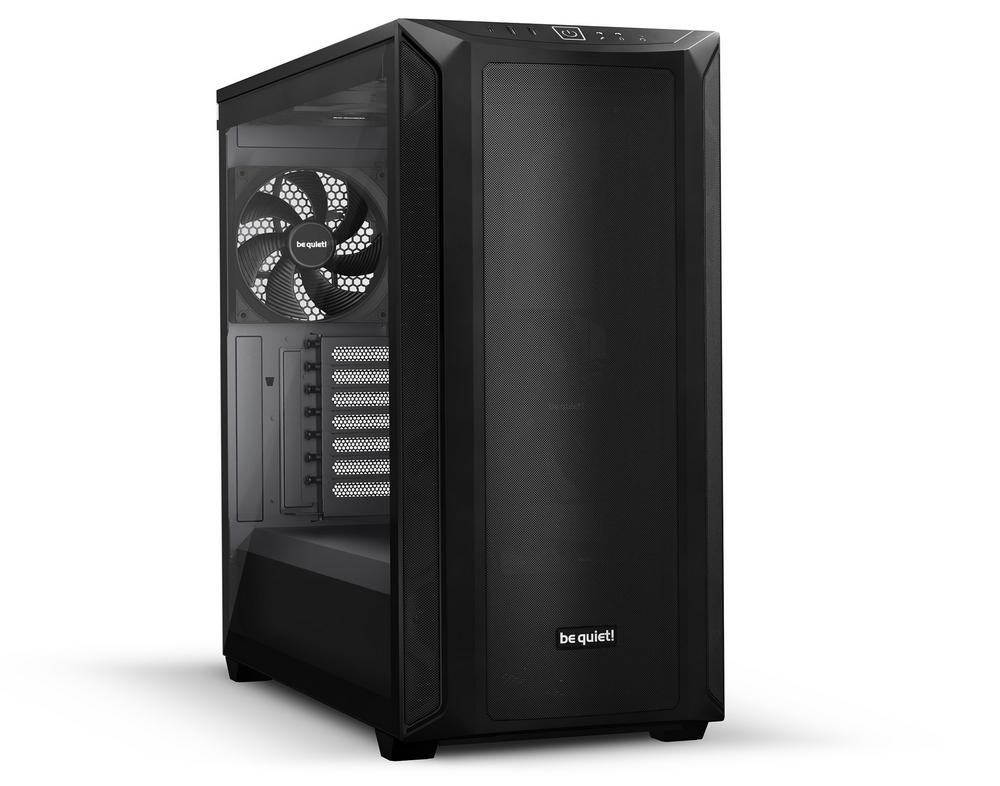 Targeting high-end hardware, Shadow Base 800 is built with large components in mind thanks to its 550mm (L) x 247mm (W) x 522mm (H) dimensions. This means room for up to an E-ATX motherboard, 250mm-long PSU, 430mm graphics cards, and a 180mm CPU cooler. Speaking of cooling, we find space for three 140mm fans in the front, three 140mm up top, another 140mm on the bottom, and another 140mm on the rear. All spaces are also compatible with 120mm fans.
Meanwhile, liquid-cooling aficionados can fill the top and front sections with up to 420mm radiators with push/pull configuration support, all while leaving room for eight 2.5in or four 3.5in drives and vertical GPU positioning, though do be aware the PCIe riser cable is not included.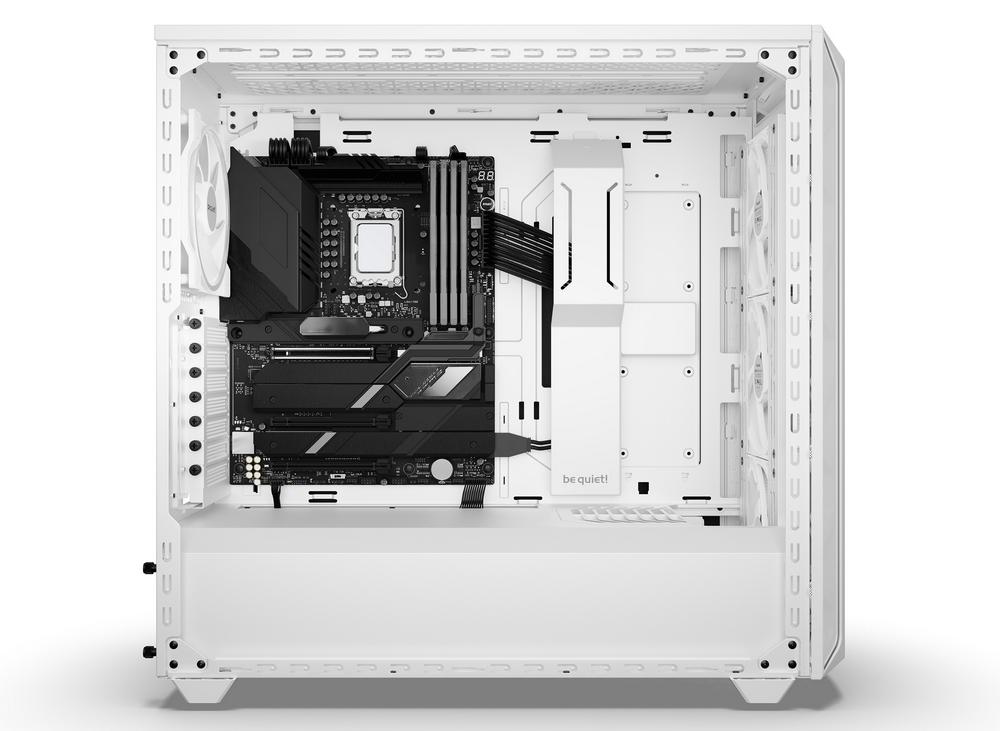 All models feature a mesh frontage, dust filters in the front, top and bottom, plus two light bars on the DX and FX variants. These RGB bars are controllable using a dedicated chassis button, while FX models can also connect to the motherboard for synchronisation.
Moreover, there is an airflow redirecting cover on top of the PSU compartment helping to channel air from the front to the GPU. This cover can be removed to install thicker radiators or route tubings.
Last but not least, I/O comprises two USB 3.2, one USB 3.2 Gen 2 Type-C, plus 3.5mm audio jacks, and the case is backed by a three-year warranty as standard.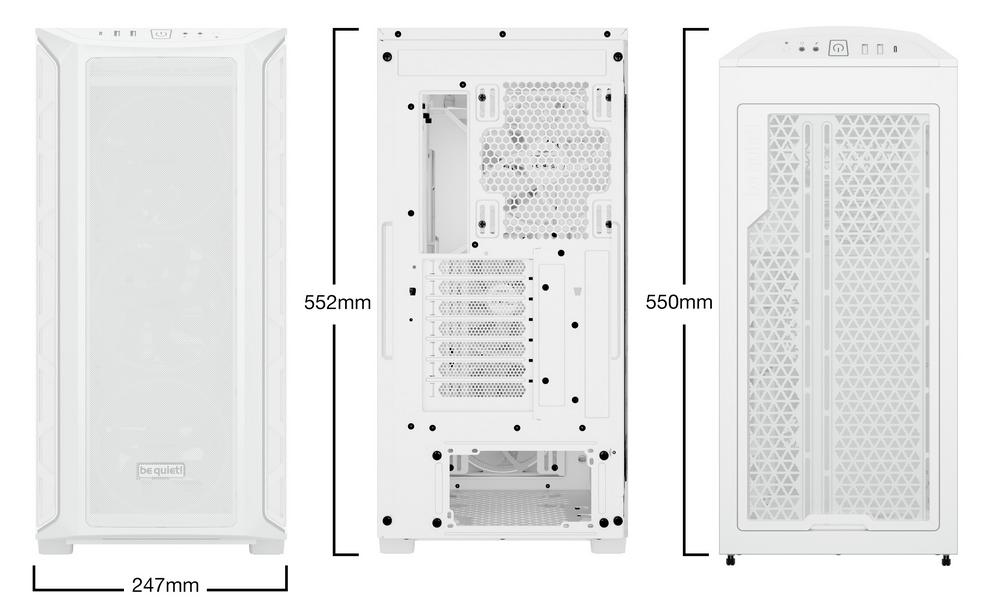 The full Club386 Shadow Base 800 review will be coming soon, and the Shadow Base 800 series will be available for purchase starting September 5 at the following prices:
Product
Fans / hub
ARGB / hub
MSRP
Shadow Base 800 Black
3x Pure Wings 3 140mm / ✗
✗ / ✗
$169.90
€149.90
£144.99
Shadow Base 800 DX Black
3x Pure Wings 3 140mm / ✗
✓ / ✗
$184.90
€169.90
£159.99
Shadow Base 800 DX White
3x Pure Wings 3 140mm / ✗
✓ / ✗
$189.90
€169.90
£164.99
Shadow Base 800 FX Black
4x Light Wings 140mm / ✓
✓ / ✓
$219.90
€199.90
£194.99
Shadow Base 800 FX White
4x Light Wings 140mm / ✓
✓ / ✓
$229.90
€209.90
£204.99