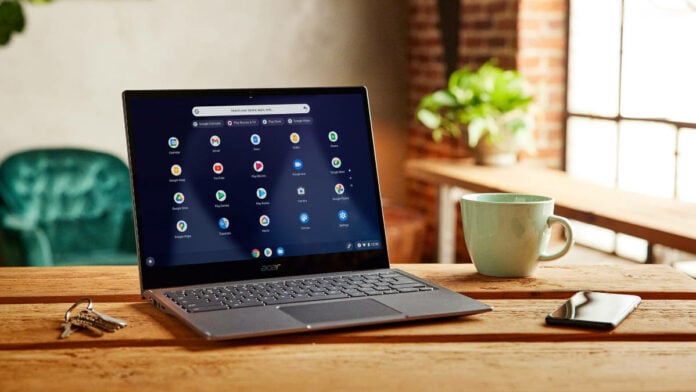 Chromebook sales will drop a further 30 per cent, translating to approximately 20 million units by the end of 2022, according to analysts. Poised by a rapid decline in demand for work-at-home PCs and ongoing war disrupting supply chain, not to mention consumers wrestling with inflation.
A report by market research firm Gartner indicates that PC shipments are expected to shrink by 10 per cent this year, a stark comparison to an 11 per cent growth for the market globally last year. Furthermore, a 13 per cent decline in global shipping since the first half of this year marks the fastest fall in global PC market sales in nine years.
The numbers include Windows desktop and notebook PCs, Chromebooks and Macs, with the main driving force being Google's Chromebook. Interestingly, when look at the numbers individually, Chromebook sales are predicted to fall 30 per cent while PCs and Macs expected to fall three per cent. Apple is the clear winner here, according to Gartner, as it's the only top-five vendor to report an increase in sales, which are up 9.3 per cent globally – translating to 6.365 million units – driven by the popularity of its M1 device.
"The decline we saw in the first quarter of 2022 has accelerated in the second quarter, driven by the ongoing geopolitical instability caused by the Russian Invasion of Ukraine, inflationary pressure on spending and a steep downturn in demand for Chromebooks," said Mikako Kitagawa, research director at Gartner.
Despite this, Lenovo, HP and Dell continue to be the top-three vendors globally. Looking at the numbers for comparison; Lenovo shipments fell 12.5 per cent in Q2 2022 compared to the previous year, HP fell 27.5 per cent and Dell shipments dropped for the first time since the third quarter of 2020 with a 5.2 per cent decline in Q2 2022.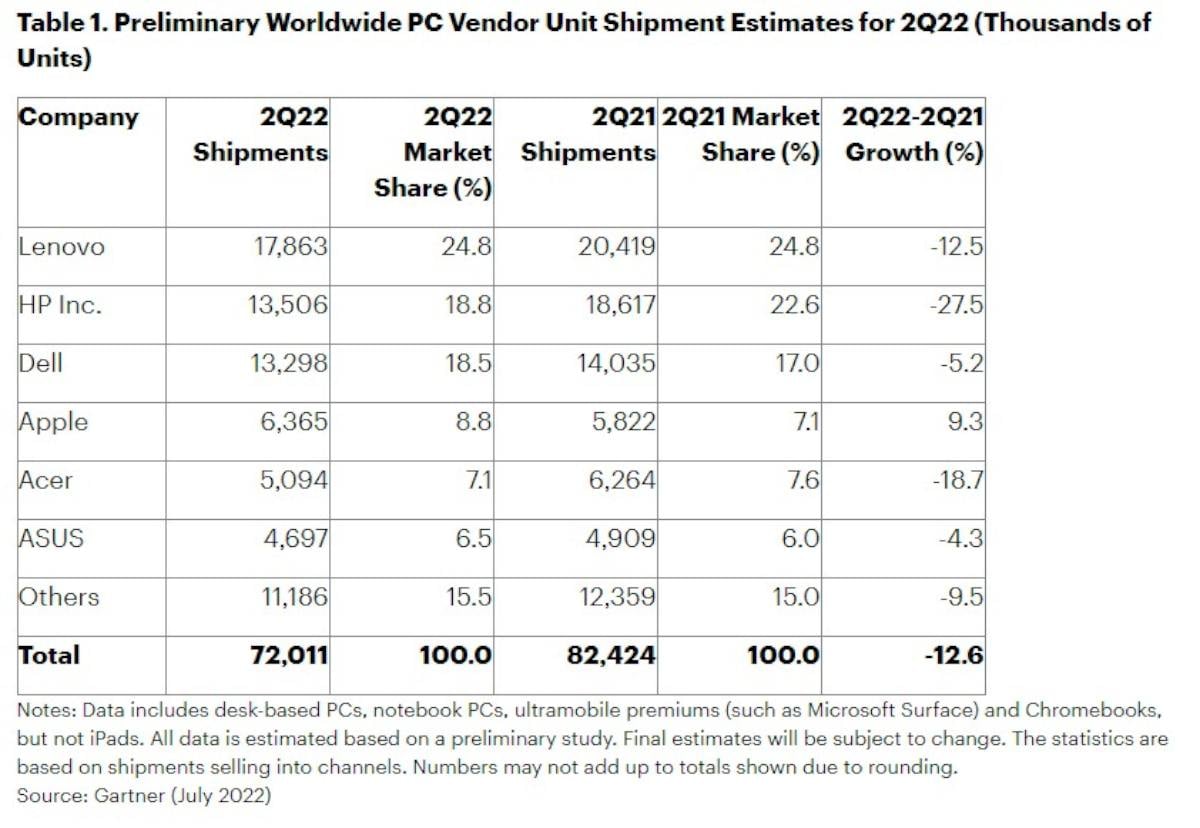 Sadly, despite the scorching sun, the future is not looking too bright, and the steady decline in demand unfortunately does not equate to lower price points, thanks to inflation increasing costs. Kitagawa further adding: "To maintain profits as inflation increases costs, the PC industry is having to raise average selling prices (ASPs) despite weakening demand. The reduction in the mix of PCs from Chromebooks, which tend to have low price points, and shift to premium products also helped increase the average ASP. However, an increase in inventory, especially in the consumer channel, could cause an ASP decline as vendors will try to lower inventory."
Ever the optimist, here's hoping the latter half of Kitagawa's statement rings true.