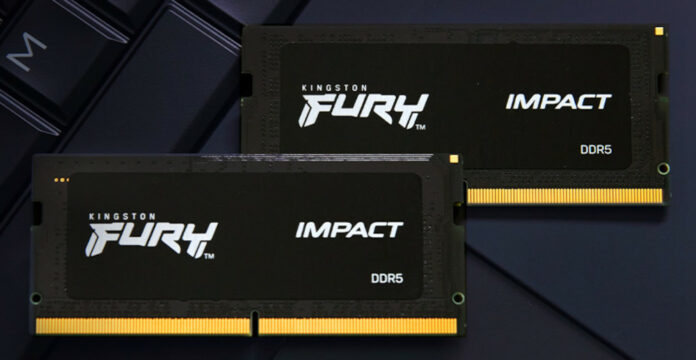 Kingston has launched DDR5 RAM for laptops featuring high speeds and on-die ECC (Error Correction Code).
Coming in capacities ranging from 8GB to 64GB in single or dual SODIMM kits running at 4800MT/s, Fury Impact is designed for the next generation of laptops. Plug 'n' play ensures RAM modules work at specified speeds and latencies, while Intel's XMP 3.0 unlocks high performance using pre-optimised timings, speed and voltage, if allowed by the motherboard's BIOS.
Even though these are not as fast as full-sized DDR5 memory – up to 6400MT/s at JEDEC specs – they make sense for larger Intel Alder Lake laptops that accommodate modules.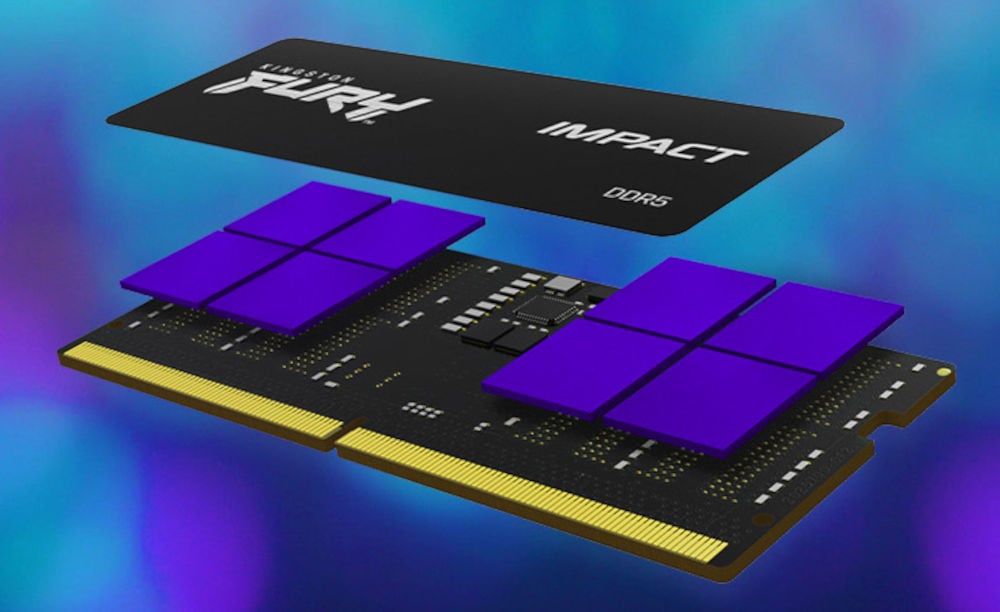 Kingston Fury Impact DDR5 is available in 8GB, 16GB, 32GB single modules or 16GB, 32GB, 64GB kits. All have a CL38 (38-38-38) latency plus on-die ECC to check for data integrity if paired with compatible hardware, which is useful for workstation notebooks.
Online pricing goes from £78.99 for a 8GB single module up to £546.99 for the 64GB kit, while being covered by Kingston's limited lifetime warranty.
Kingston is aiming at the enthusiast who likes to get the absolute best out of their system, as even high-end gaming laptops sometimes arrive with ordinary RAM.