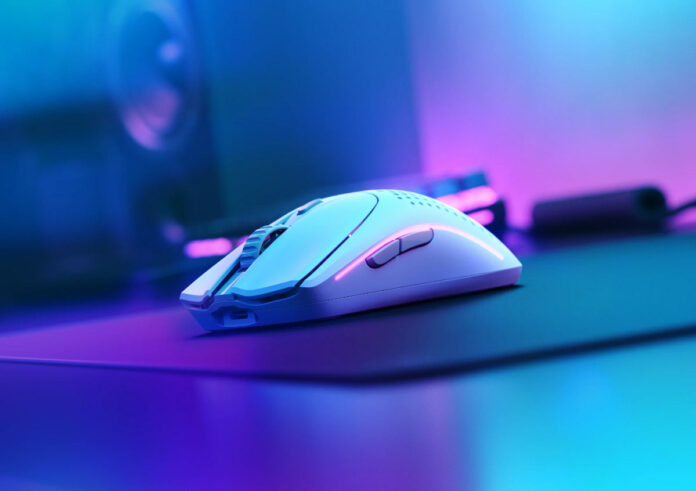 In just a few days, Glorious, a peripheral manufacturer of custom lightweight gaming mice and keyboards, among other things, will release the successor to its popular lightweight, ambidextrous mouse. Enter Model O 2.
Although sharing many similarities in terms of shape and form when compared with its predecessor, Glorious claims O 2's grated clamshell body has been completely redesigned with a focus on weight distribution, build quality and overall comfort in mind. The mouse weighs a sultry 68g, coming in a gram lighter than the previous Model O wireless. The wired version is lightest of all, weighing a feathery 59g.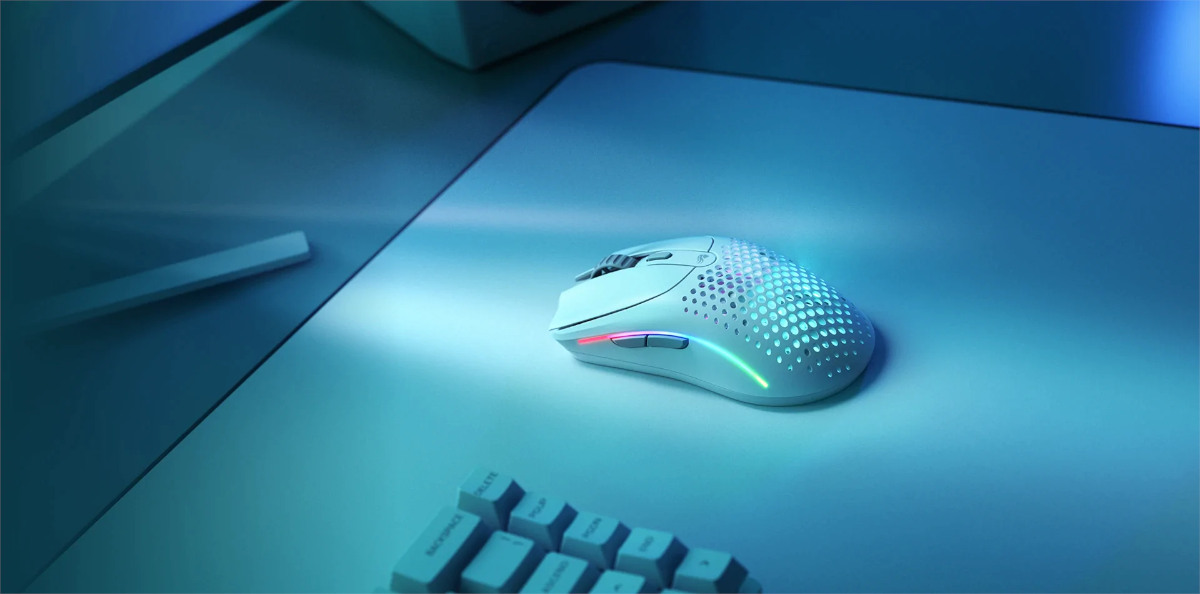 Kicking off with wireless specs, the electronic rodent has dual-channel functionality, meaning it can be toggled between either 2.4GHz wireless, or Bluetooth 5.2 LE modes for easy connection with a wide range of devices. Second, the mouse comes kitted with an updated BAMF 2.0 optical sensor, which is Glorious' new-and-improved technology offering up to 24K DPI range, and a max polling rate of 1000Hz with Motion Sync, equating to 1ms response times.
Battery life is touted as lasting 210 hours for Bluetooth 5.2 LE, or 110 hours for 2.4GHz wireless from a single charge, and has passthrough capability. The box is kitted with a 2m-long braided USB Type-C charging cable. A nice touch.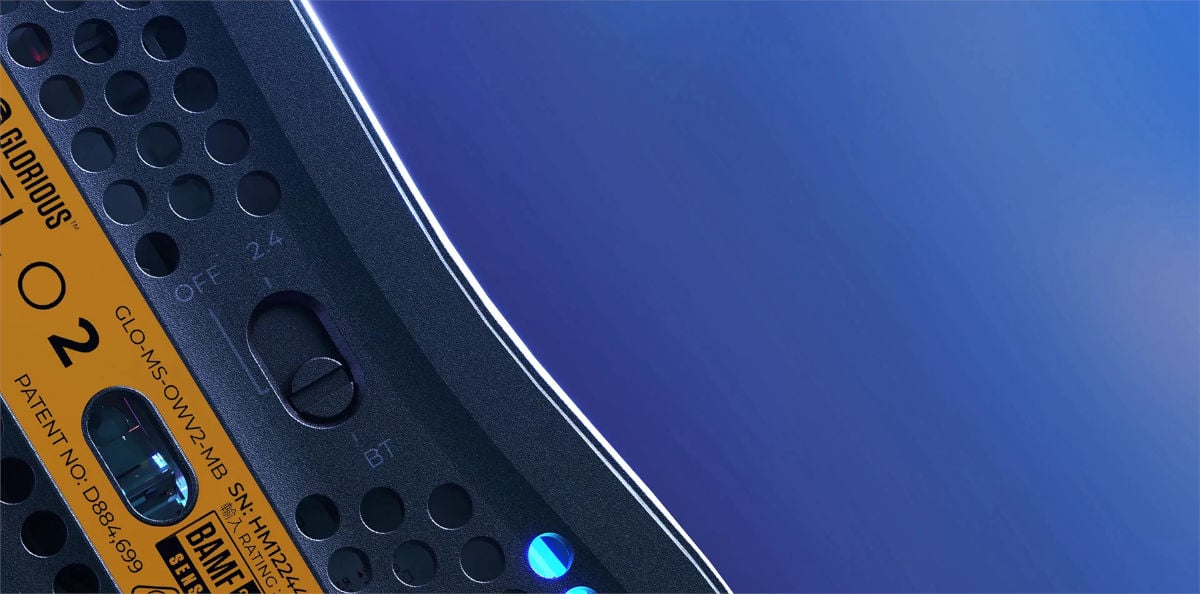 Rounding off the list of specs, you will also find that all six buttons are remappable, with options for three onboard custom profiles, and the switches themselves have been redesigned with responsiveness, speed, and acoustics in mind, says Glorious. Can't forget the addressable RGB flowing through the entire design. It is, indeed, glorious.
Available in black or white, Glorious Model O 2 wireless will launch March 14 costing £99.99, while £64.99 nets you the wired version. Both are currently available for pre-order at Overclockers UK or directly from Glorious Gaming, if you care to check them out.