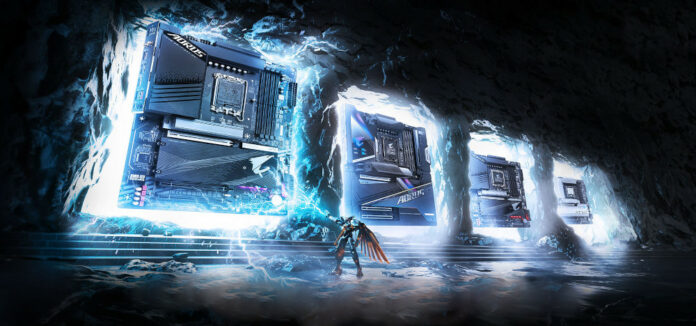 Gigabyte's motherboard lineup should soon be enlarged with 15 new models, according to an EEC filing, featuring new Pioneer and Arctic boards. Curious.
Once more, it's via that treasure trove, EEC (Eurasian Economic Commission), that we learn about upcoming products, this time around coming from Gigabyte. No fewer than 15 boards are apparently planned, seven for AMD's AM5 platform and eight for Intel's LGA1700 socket. To differentiate these from older models, Gigabyte is adding 'X' or 'V2' to the naming.

The full list includes:
AMD
X670E Aorus Elite AX
X670 Aorus Elite AX V2
X670 Gaming X AX V2
B650 Aorus Elite AX V2
B650M Aorus Elite AX Arctic
B650M A Elite AX Arc
B650M Gaming WIFI
Intel
Z790 Aorus Tachyon X
Z790 Aorus Xtreme X
Z790 Aorus Master X
Z790 Aorus Elite X WIFI7
Z790 Aorus Elite X AX
Z790 Aorus Pro X
B760M Aorus Elite X AX
B760M YT Pioneer WIFI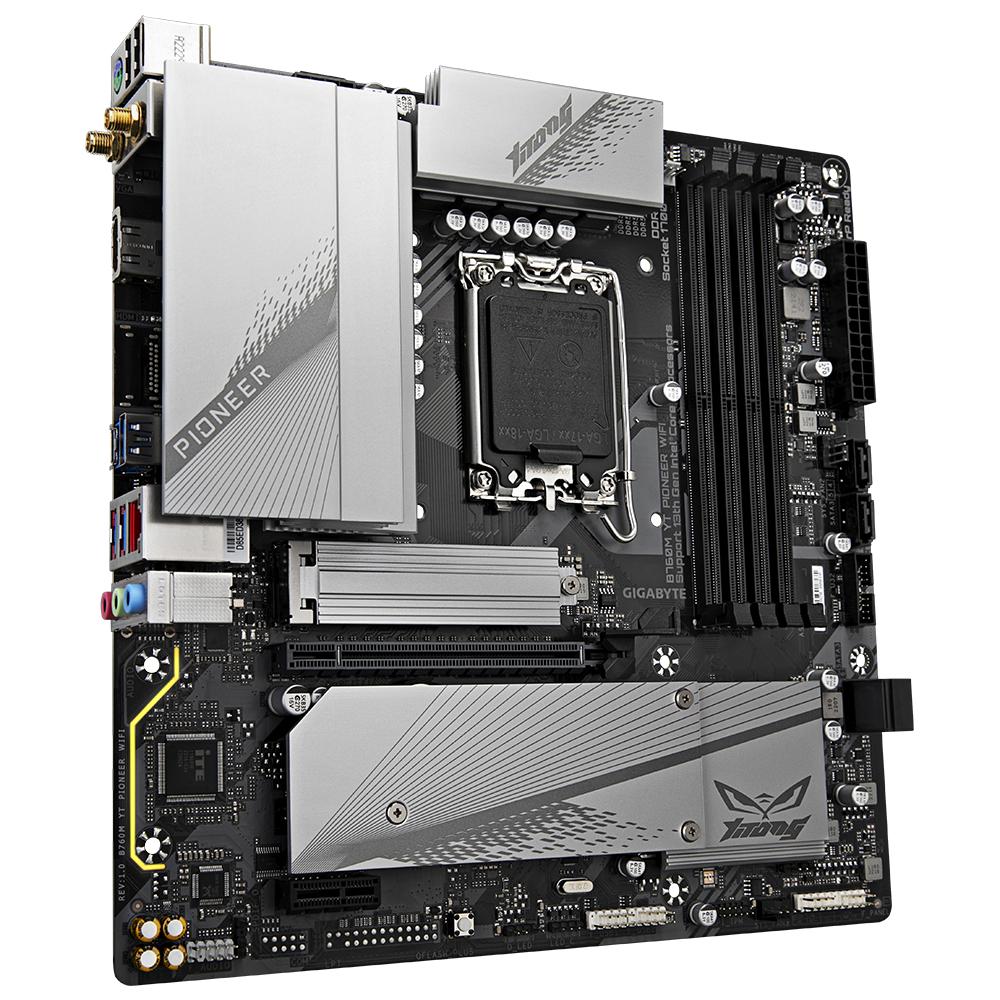 The B760M YT Pioneer (pictured above) is potentially a mainstream board dedicated to the Chinese market, featuring three USB 3.2 Gen 1 ports, one USB 3.2 Gen 2 Type-C, two USB 2.0, 2.5GbE, and supporting up to DDR5-7600 memory.
While we already learned about refreshed Intel boards back at Computex 2023, seeing AM5 boards dropped into the mix is interesting, since Zen 4 is nearly a year old now, and next-gen Zen 5 Ryzen 8000 Series processors are awaited for next year. This AMD update could mean faster RAM support alongside new features like Wi-Fi 7.
This refresh shouldn't concern Z790 / B760 and X670 / B650 owners, as these chipsets should all get BIOS updates adding support for impending Intel's 14th Gen Refresh and AMD's Ryzen 8000 Series CPUs. Gigabyte itself has already issued BIOS updates regarding Intel chips for some existing boards, ensuring upgrading to 14th Gen Core will be simple.