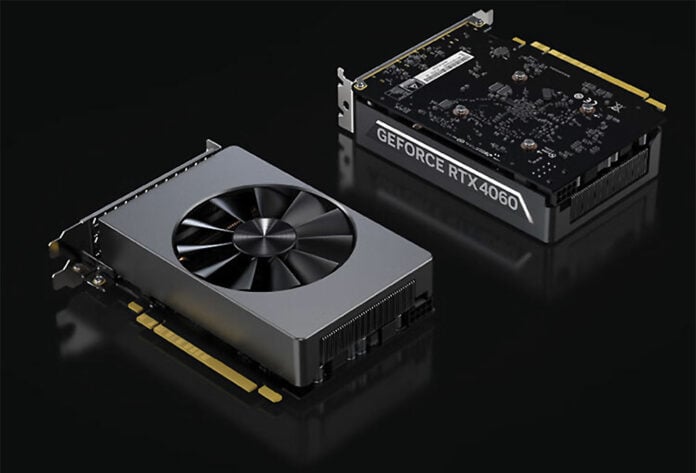 Which manufacturer is going to make the most sensible RTX 4060? Look past the regular contenders as Lenovo may well claim top prize.
The card with no name, pictured above, is how we imagine a Founders Edition might have looked. Lenovo has taken the frugal 115W Nvidia chip and wrapped it in a dual-slot, single-fan card whose dimensions seem absolutely perfect for a small-form-factor build.
Cooling the underlying 158.7mm2 GPU should be no problem, there's no superfluous RGB lighting, and we love the fact Lenovo relocated the eight-pin power connector to the rear of the PCB to aid cable management in tighter confines.
The Chinese PC giant snuck this custom-built variant of Nvidia's modest GPU into a new gaming PC dubbed the IdeaCenter GeekPro 2023. Available for around £700, the base unit is exclusive to the Chinese market at the time of writing and incorporates an Intel Core i3-13400F, 16GB of DDR4-3200 and a 1TB M.2 SSD.
Sadly, the card isn't available as a standalone solution, and that's a shame, as this is exactly how RTX 4060 ought to be presented. It's fair to say the most affordable Ada Lovelace GPU to date hasn't set hearts racing, yet the stripped-back SKU holds merit for 1080p gameplay with support for modern niceties such as hardware raytracing and DLSS 3.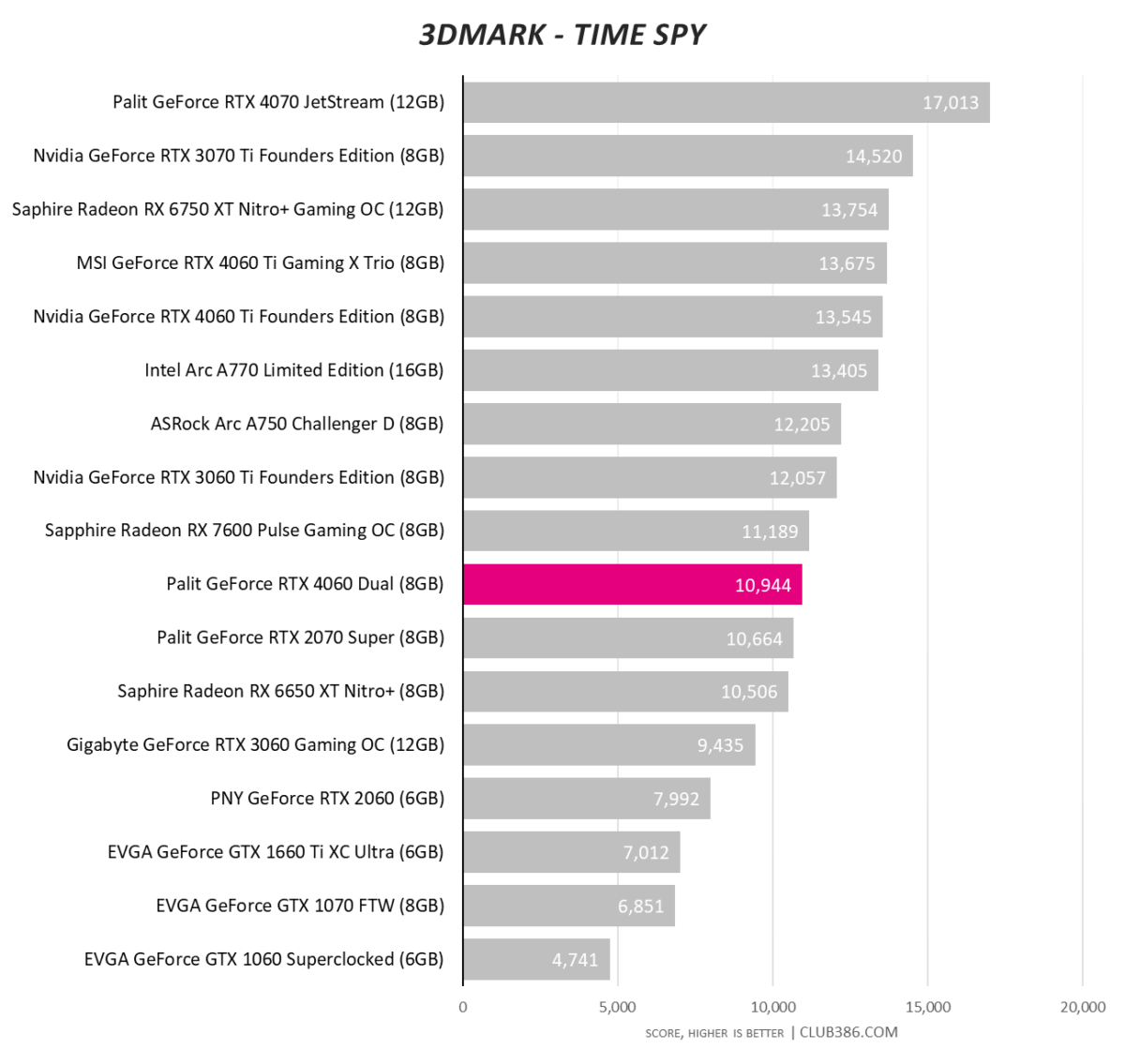 The caveats include a somewhat steep £289 price tag, performance that struggles to match a last-gen RTX 3060 Ti, and the absence of a petite Founders Edition card. That put the onus on Nvidia AIBs, who true to form, arrived on the scene with big, beefy custom coolers and exorbitant price tags. I mean, for a GPU of this ilk, the £399 ROG Strix OC is just plain madness.
Some partners have taken a more sensible approach – Palit's StormX offers a mini-ITX form factor while managing to undercut the MSRP by £10 – but Lenovo's card in particular looks to tick the right boxes. Here's hoping a retail release isn't out of the question.