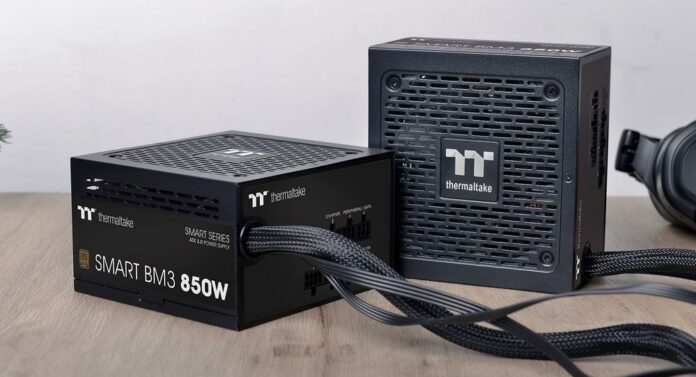 Thermaltake has announced the Smart BM3 Bronze power supply series featuring a 12VHPWR cable and 80 Plus certification in capacities up to 850W.
Measuring 150mm (W) x 86mm (H) x 140mm (D), the Smart BM3 Bronze will be available in four capacities – 550W, 650W, 750W, and 850W – all rocking 80 Plus Bronze certification, meaning up to 88 per cent efficiency at 50 per cent load.
Though targeting value-seeking users, the Smart BM3 Bronze still uses a Japanese 105°C main electrolytic capacitor, plus a single +12V rail with LLC and DC-to-DC design for hassle-free installation – no need to worry about per-rail loads. All components are cooled by a 120mm FDB fan with 0dB mode under 20 per cent load. Lastly, we also have active PFC alongside OCP, OVP, UVP, OPP, SCP, and OTP protections.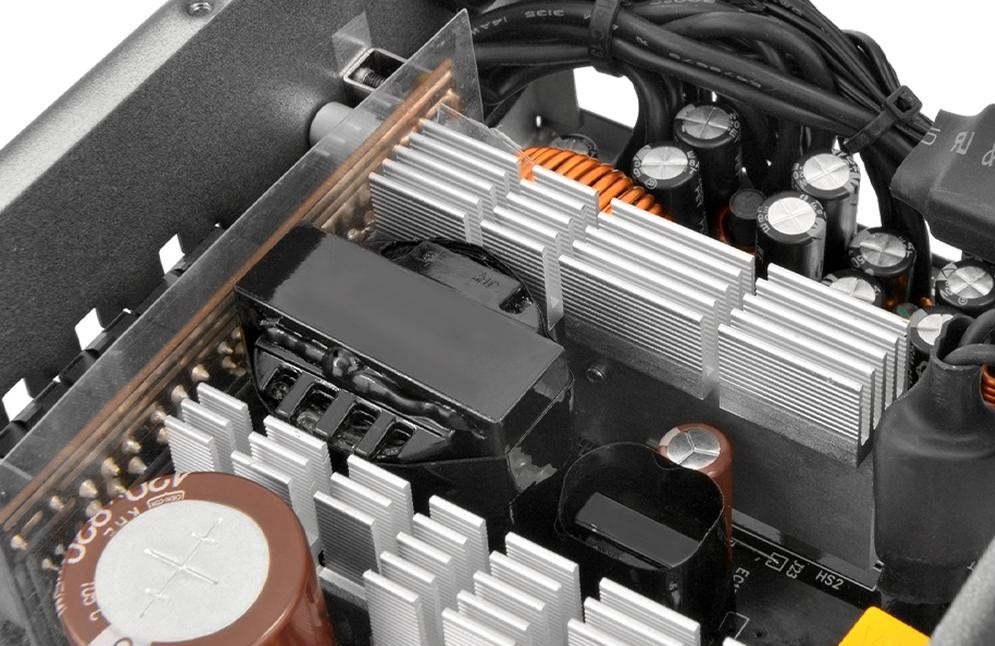 Connection-wise, we get one 24-pin, two 4+4 CPU EPS, four PCIe 6+2, one 12VHPWR, six SATA, and seven Molex on the 850W and 750W, with the 650W and 550W models missing three SATA plus two 6+2 PCIe.
Note that the native 12VHPWR connector of the Smart BM3 850W, for example, can deliver up to 450W to a graphics card, dropping to 300W on low capacities, so refer to the wattage marked on the 12VHPWR connector of your model to be sure.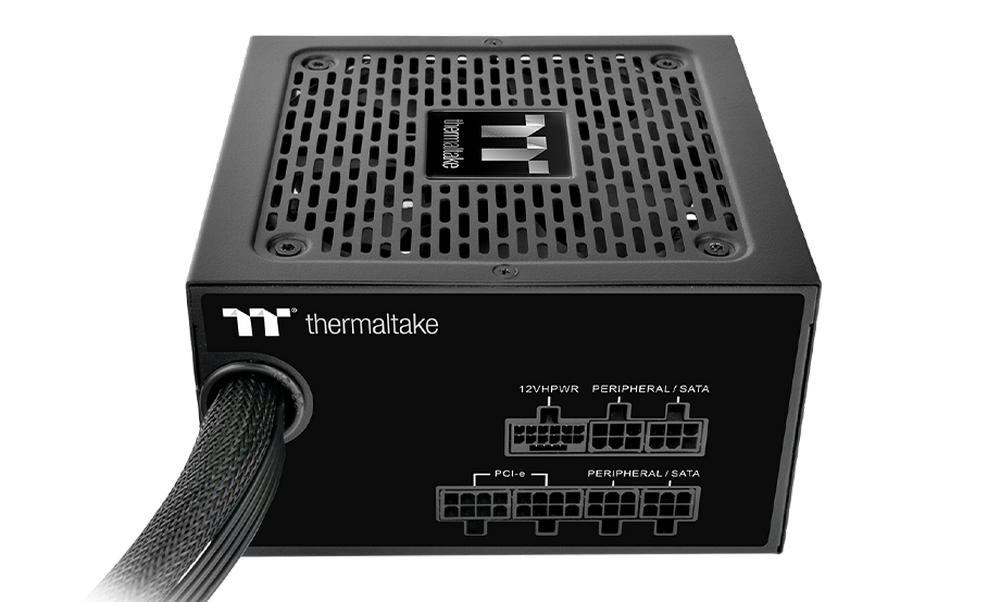 If you are looking for more power using the 12VHPWR connection, check out the brand's Toughpower PF3 Platinum PSUs which pack up to 1,200W of juice.
Backed by a five-year warranty, the Smart BM3 Bronze series will be priced at $64.99 / €74.9 for the 550W model, $69.99 / €84.99 for 650W, $79.99, €94.9 for 750W, and $89.99 / €109.9 for 850W.