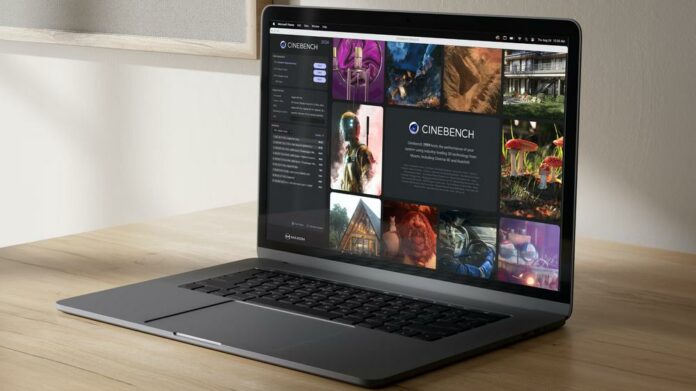 Maxon has released Cinebench 2024 benchmark focusing on modern hardware testing that includes graphics cards.
Handy for checking hardware stability after overclocking or undervolting, Cinebench 2024 is, once again, reintroducing the GPU test – if not mistaken, it was removed on Cinebench R20, so now offering more ways to validate your tweaks and check if your hardware is performing as it should.
To run the new version you will need to have at least Windows 10 20H2, 16GB of RAM, 64-bit Intel or AMD CPUs with AVX2 support, Nvidia GPUs with CUDA 5.0 and 8GB of VRAM or AMD Navi / Vega GPUs with HIP and 8GB of VRAM. For more details, check Maxon's system requirements here.
Note, if you don't have time to run each test for 10min, click on 'File' then select 'Advanced Benchmark.' This should allow you to select 30min, 10min or off. Also, these tests take a lot longer than previous Cinebench versions. For me, the single-core test took about 15 minutes, with 7 minutes for multi-core, and 30s using the GPU.
Testing using a Ryzen 5 7600X CPU and a Radeon RX 7900 XT GPU netted 117 points in the single-core test, 803 points in multi-core, and 13,540 points using the GPU. Needless to say, these figures can't be compared to previous Cinebench versions.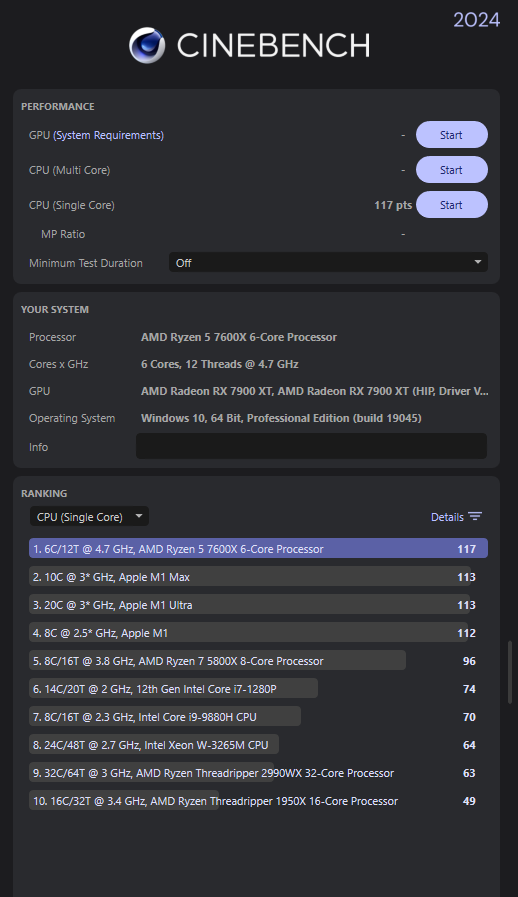 Keep in mind these scores will undoubtedly be lower than what you can find elsewhere using similar configs since I tuned my hardware frequencies down a bit to save on power consumption and heat output after upgrading to a Sapphire Radeon RX 7900 XT Pulse graphics card.
If you care about giving it a try, head to Maxon's website or this link and download the 1.3GB archived file – 2.35GB uncompressed. Just don't forget to share your results with us on Twitter – I refuse to call it X.