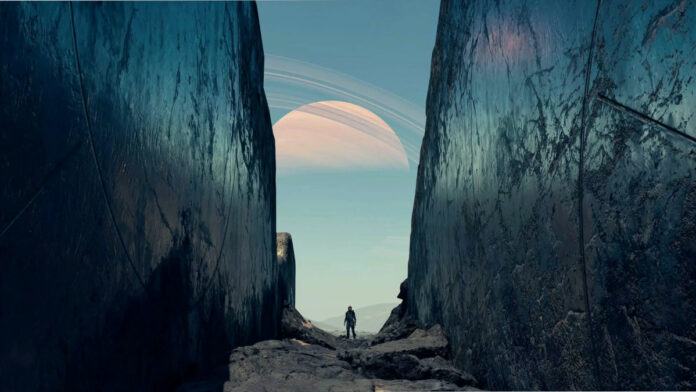 Hate to be the bearer of bad news, but you're going to have to pay more than a £1 to enter the Starfield, kids. If you were hoping to take advantage of the £1, 14-day promotional deal to demo Bethesda's highly-anticipated title, you'll be sadly disappointed, because Microsoft has killed off the deal… yet again.
Lower your pitchforks, folks, it's not all bad, as a monthly subscription to Xbox Game Pass still remains the cheapest method of getting access to Starfield come launch day, starting at a lowly £7.99 for monthly PC subscription, £8.99 for console, and £12.99 for Game Pass Ultimate, which also nets Xbox owners online console multiplayer, exclusive Games with Gold deals, and Xbox Cloud functionality for gamers on the go.
Besides, assuming you start today, there are a few more day-one game launches other than Starfield beckoning for your attention, including Lies of P, a Souls-like twist on the classic Pinocchio story, plus multiplayer heist simulator Pay Day 3, releasing within the month of September. Should you wish to keep the subscription through October, there are even more games to consider, including Forza Motorsport, Cities: Skylines 2 and Persona 5 Tactica – all highly-anticipated sequels, for only a fraction of the cost. Now that's value.
As for Starfield, I have personally been attempting to avoid any news and leaks for the past few days and it's excruciating because there's a lot going on. Firstly, a Memphis resident released a rather quirky 41-minute-long recording of the game's first moments, then he was subsequently arrested for allegedly stealing and attempting to distribute copies of the game, before apologising to Todd Howard on Twitter for leaking content. What?
It gets even more convoluted, because one Reddit user received the game a bit early and through some rather detailed posts has started highlighting his experience and releasing a good few screenshots, answering the community's most frequently-asked questions.
That's not the convoluted part, mind you. Apparently the game's planets are not truly explorable, with more than one user reporting a boundary wall when walking in a straight line for about 40 minutes in one direction. Still, that's huge! It takes about 45 minutes to walk across Skyrim, and I can barely even walk for five minutes without getting distracted by a quest, discovering a dungeon, or some strange random encounter.
While this could be a poor representation of the early hours of exploration, it certainly sent the Internet into a frenzy, leaving some sorely disappointed and others furious, claiming that 'Big Todd' misled us all along, even though, you know, the game hasn't even released yet. Whew.
Nonetheless, Starfield officially launches on September 6 for Xbox Game Pass, Xbox Series S/X, and PC, while the Premium Edition grants users early access on September 1. Review embargo lifts August 31, eight hours before early access, so hold your breath until then?